Who remembers watching Nickelodeon growing up? For many of us, thinking of the TV shows we watched when we were younger brings up nostalgia. This year, we decided to combine those nostalgic feelings with the pure fun and silliness that is Nickelodeon into a crazy surprise event! After lunch, we switched up our normal announcements routine and headed out to the hill to watch our lineheads get slimed! Everyone loved watching these special counselors get covered in Nickelodeon-style green slime, but that was only the beginning…
The dining hall was decorated for dinner with streamers and panels showcasing Nickelodeon's greatest hits throughout the years. During the meal, we played a game of counselor musical chairs — while the music played, counselors roamed the dining hall, showing off their best costumes. When the music stopped, they sat at the nearest table and got to spend time getting to know campers from different cabins and age groups. I loved getting to see all the counselors interact with new campers!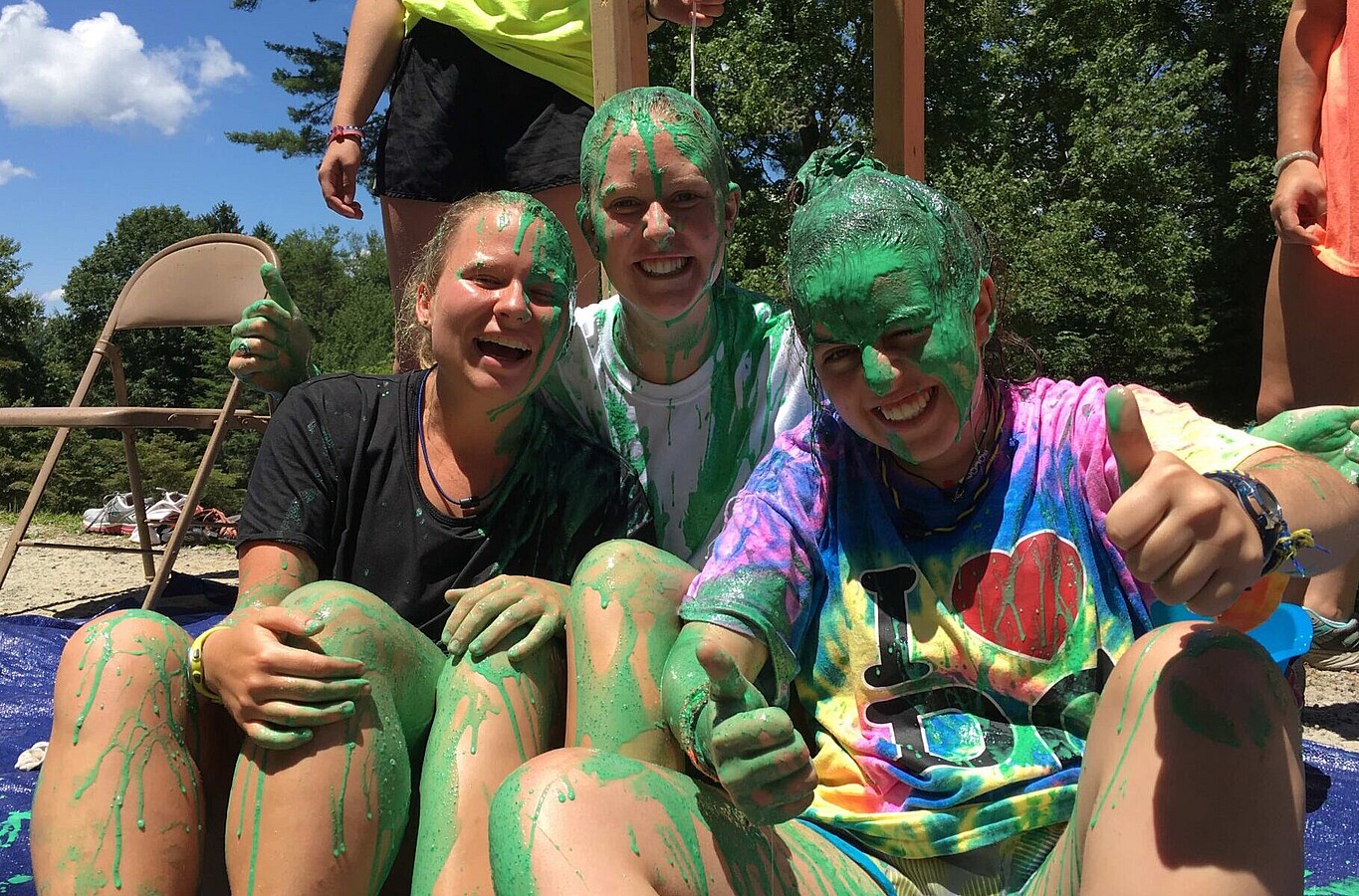 After dinner, we all headed to the gym for an evening program inspired by Nickelodeon's Double Dare Challenges. We watched as campers and counselors participated in fun and messy challenges like "In Your Egg Hat" – a twist on a classic egg toss, but with a bucket attached to a helmet to catch each egg. However, many people's favorite part of the evening was the final event. At dinner, each counselor's chair had a number attached. Our game of musical chairs mixed up the numbers, and to end the night, we randomly selected a few counselor numbers to get slimed! All the campers cheered as counselors got covered in sticky green slime. After experiencing it myself, I can say that waiting for the slime to come was a little nerve-wracking, but the happiness on all the camper's faces afterwards made it worth it. It was the perfect camp night, full of high energy and a little (lots of) messiness.