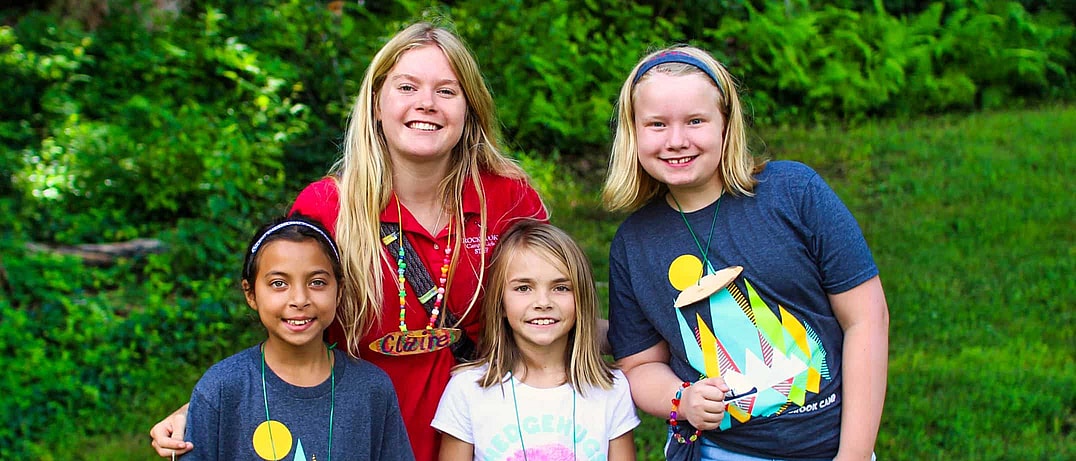 All Girls
A Typical Day
The typical day at Rockbrook balances plenty of fun scheduled activities and free time for each girl to be at camp with friends.
There are creative, sporty, adventurous, and equestrian things to try.
There are caring staff members ready to help in every way— instructing, encouraging, guiding the community, and joining right in with the fun.
There's nature everywhere, inspiring exploration and feelings of wonder.
There's freedom to be a kid, to laugh, play and relax.
And delicious homemade snacks and meals to keep us all going!
Cabin Lines
Girls live in rustic open air cabins with 8 to 10 campers who have completed the same grade. There are two counselors per all girl camp cabin group.
The cabins are arranged into three age groups, or lines at Rockbrook. Each line consists of 5-9 cabins. A bathhouse is centrally located on each line.
Each age group has a stone meeting lodge that serves as a home for evening programs and other group activities.
Junior, Middler, Senior
Age Groups at Rockbrook
Here's a short video on the lines at Rockbrook. Take a look to see how different age groups are divided and learn about the progressions and leadership program for girls at camp.
The Daily Camp Schedule
The daily camp schedule includes 4 periods for scheduled activities, plus 3 blocks of self-directed free time.
Girls select their own individual activities after arriving at camp, and then choose a new set every three days, giving them a chance to sample a variety during their time at camp.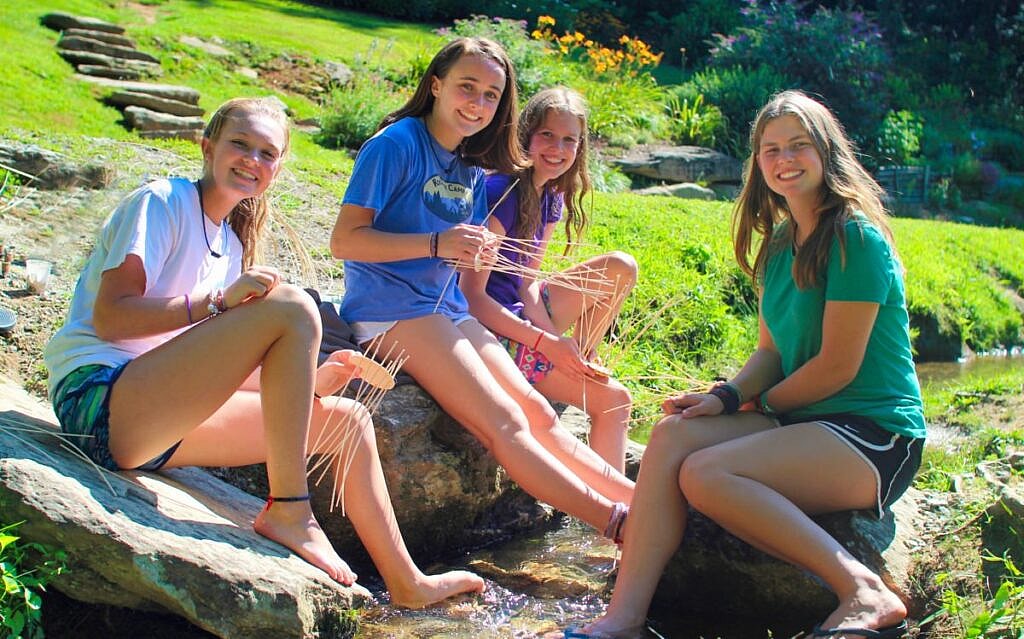 8:00 – Rising Bell
8:30 – Breakfast
9:15 – Morning Assembly
9:45 – 1st Activity Period
10:45 – Morning Muffin Break
11:00 – 2nd Activity Period
12:00 – Free time / Free Swim
1:00 – Lunch
2:00 – Rest Hour
3:00 – 3rd Activity Period
4:00 – Afternoon Snack Break
4:15 – 4th Activity Period
5:15 – Free time / Free Swim
6:15 – Dinner
7:00 – Twilight Games / Free time
8:00 – Evening Program
9:15 – Juniors lights out
9:30 – Middlers lights out
9:45 – Seniors lights out
Sundays are Different
On Sundays, we change the schedule a bit, enjoy sleeping in and eating breakfast in our pajamas!
Then we change into our camp uniforms for a flag raising and chapel gathering. Chapel is an ecumenical time of reflection led by campers and has themes such as friendship, trust, nature, and community.
Sunday afternoons we have all-camp activities, camp-wide games and other Rockbrook surprises.