Welcome to Rockbrook Camp for Girls
Rockbrook is a sleepaway summer camp for girls located in the "heart of a wooded mountain" in western North Carolina. Founded over 100 years ago in 1921, our summer camp continues to provide an exciting and enriching, fun and formative, camp experience for girls and teens ages 6 – 16.
A Unique Camp Experience for Girls
Rockbrook provides a unique overnight summer camp program of recreation, adventure, creativity and fun. From horseback riding, whitewater rafting, pottery, and swimming to camp fires and exploring a chilly mountain stream, each day at camp is filled with new experiences and great opportunities to develop lasting friendships.
How it's so Special
Life at Camp
There's a magic of fun and friendship, a real caring community, that feels 100% amazing.

See it in action in this short video!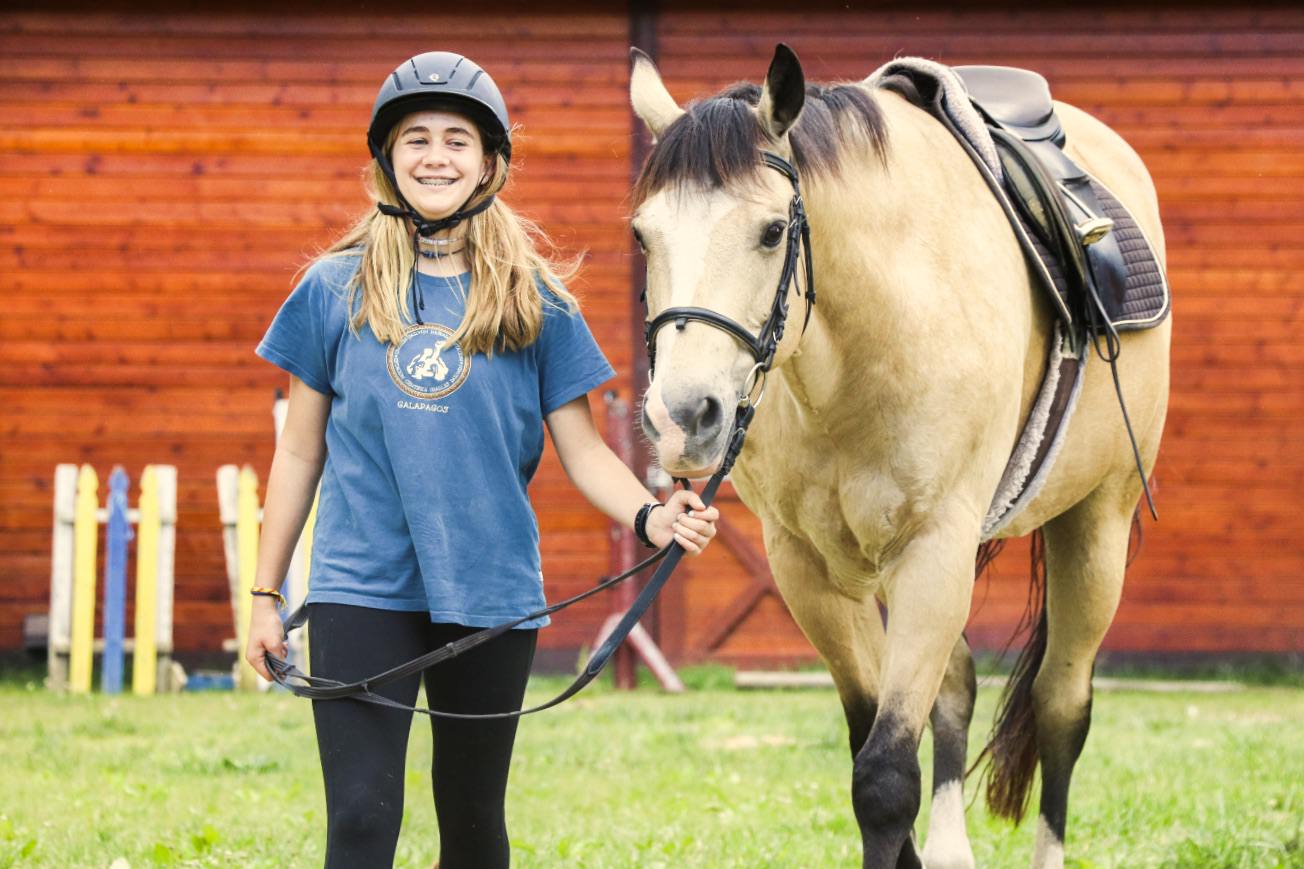 Horse Crazy?
Summer Horseback Riding Camps
The Rockbrook equestrian program combines qualified staff, experienced horses, and excellent facilities to create an atmosphere where girls can advance their horseback riding skills, expand their horsemanship knowledge, and enjoy riding with friends.
Learn about Riding at Camp
"My daughter came home just bubbling with self confidence! She had a wonderful counselor and I'm so pleased with how much she's grown personally and socially. Absolutely priceless!"
Sports and Games
Rockbrook has an fun sports and games program of activities for its campers. With an emphasis on fun and action, girls at camp can play different ball games, learn target shooting sports, heat up with field sports, and cool off at our unique mountain waterfront. There are seven different sports activities available.
Camp Sports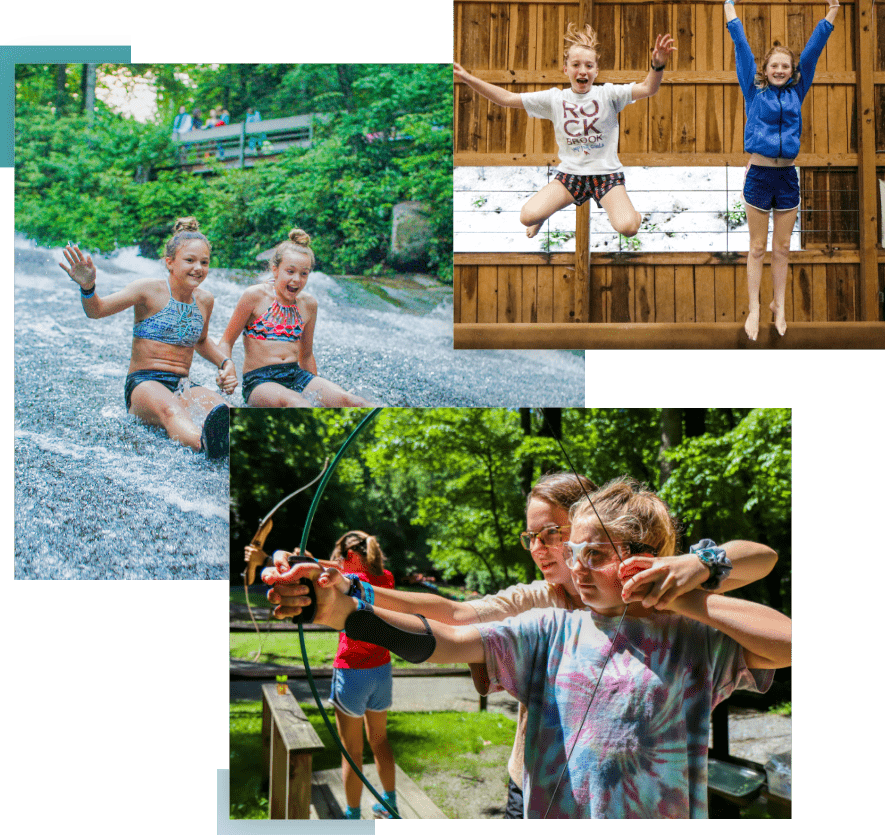 Explore your Creative Side
Rockbrook has an extensive arts and crafts program designed for its campers. With an emphasis on fun and creativity, girls at camp can be immersed in color while learning to weave, to throw a bowl on the potters wheel, to paint, to sew, and so much more! There are seven different craft activities available.
Camp Arts and Crafts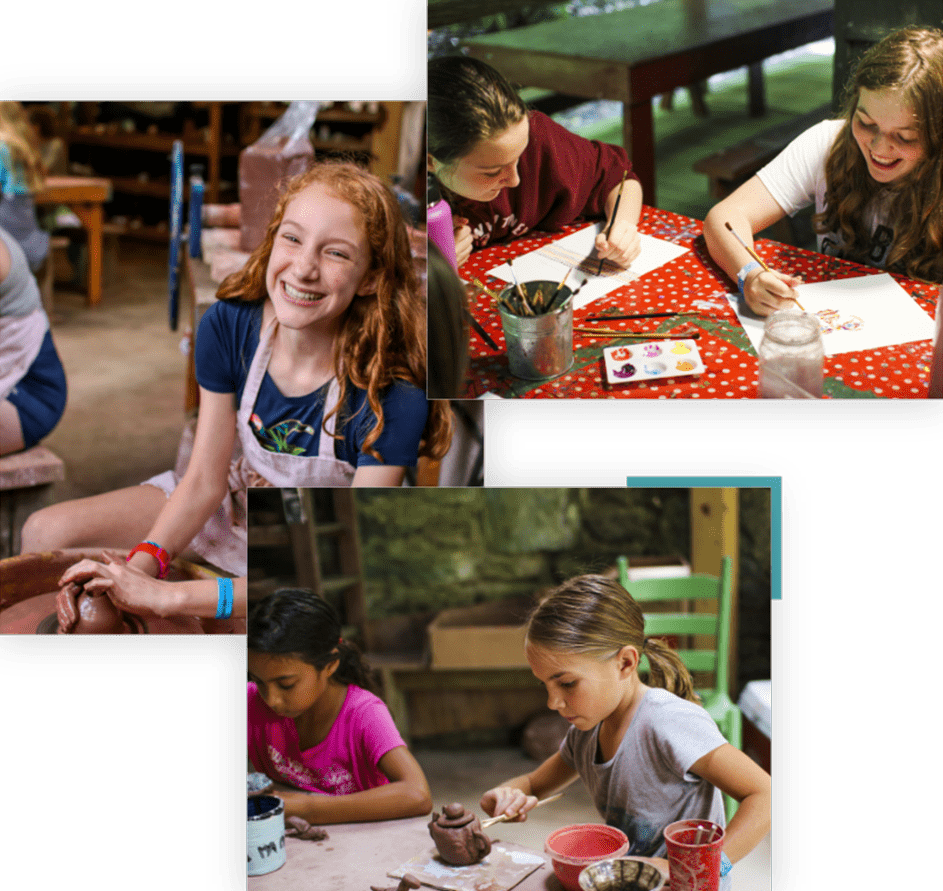 Outdoor Adventure
Paddle, Hike, Climb!
There's adventure and outdoor thrills around every corner at Rockbrook. Blast through the rapids rafting and kayaking. Hit the trail for a backpacking or hiking trip. Scream through the trees on our zipline course. Rock climb to the top for an amazing view.
We're outside at camp!
Adventure Activities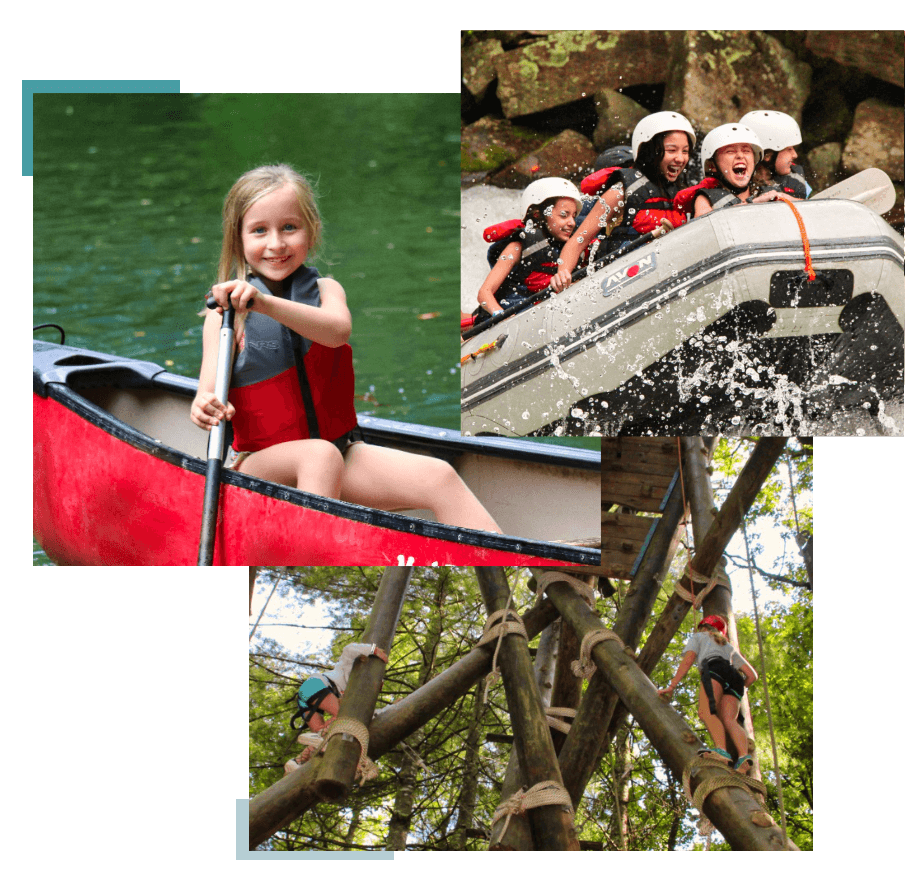 If you've been reading our posts over the years, you know that we believe summer camp is more than just fun. It's certainly filled with laughter, smiles and exciting activities, but it's also formative, truly educational in important ways. For everyone at camp, life here teaches you things, really foundational things that stay with you…
Read More

: Learning From Camp
Everyone looks forward to it. It's a wonderful surprise. It's a celebration. Some call it a "blow out." It's guaranteed to be unique, fantastic, incredible. It takes weeks of planning and hard work preparing. It's loud and colorful, entertaining and enticing. It's campy and creative. It makes everyone smile, laugh and dance. Here at camp,…
Read More

: A Magical Banquet
These last few days of camp are so relaxed and sweet. The campers who are here now are ones who have really settled into the rhythm of camp life, feeling more and more at home everyday. Homesickness has mostly been resolved, and friendships are deepening with each shared activity, surprise, and silly skit. The campers…
Read More

: Carrier Pigeon Writing
We would be happy to send you a copy of our camp catalog. It's a great way to learn even more about Rockbrook, its programs, different sessions and activities.
Get your copy now