Woodworking is the process of manipulating wood to make beautiful and useful objects. At Rockbrook, it's a craft activity where girls are introduced to the skills and concepts that go into making things from wood. Campers of all ages enjoy their time in the Rockbrook Woodshop where they not only learn the basics of wood craftsmanship, but also use wood to create really cool projects.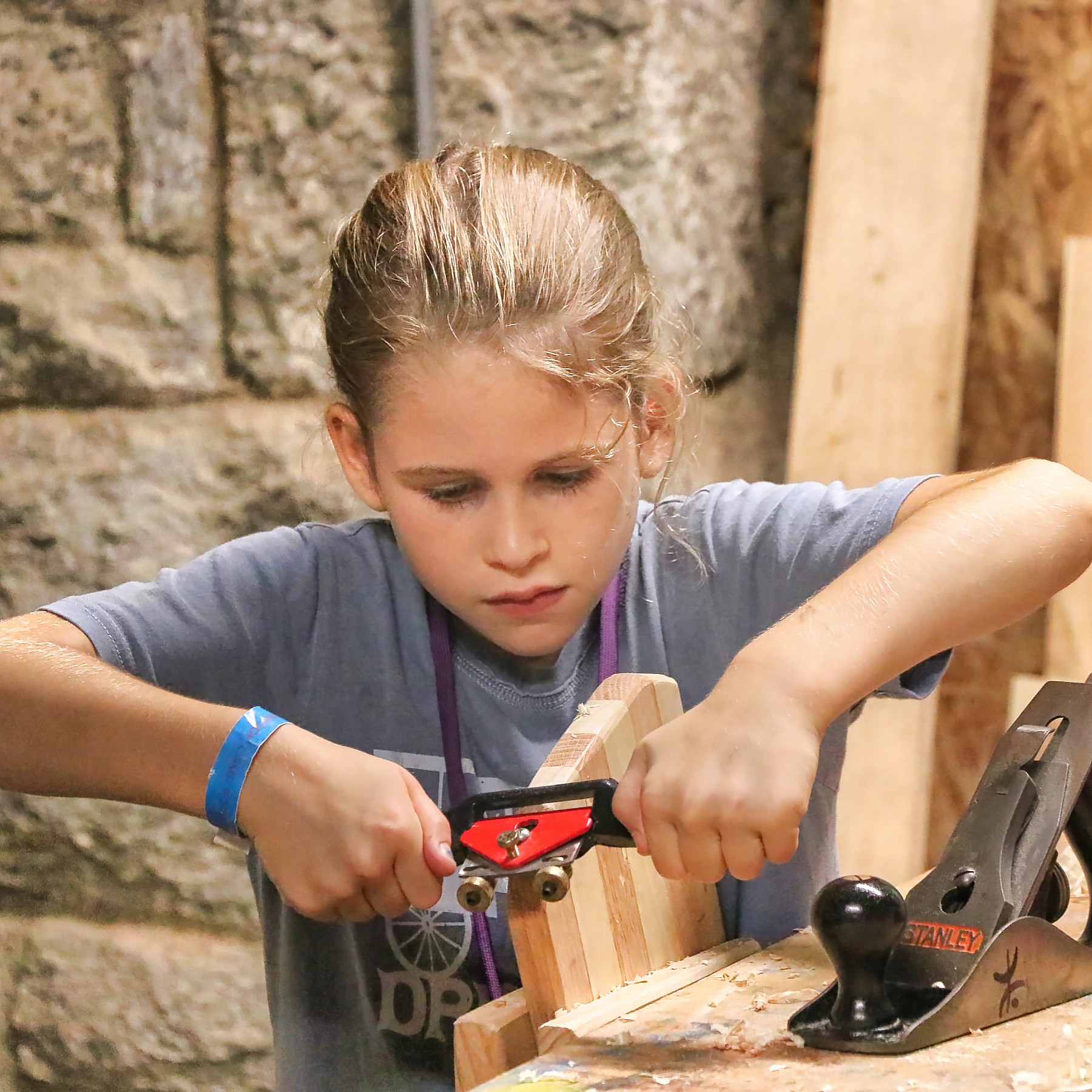 Safety First !
A large part of woodworking is cutting and shaping pieces of wood using sharp tools.
Our experienced instructors make sure everyone uses tools correctly and safely. We use eye and ear protection when appropriate, and teach everyone to be aware of their environment in the woodshop.
We focus on the use of hand tools: woodworking tools like coping saws and pull saws, hand drills, rasps, and block planes, for example.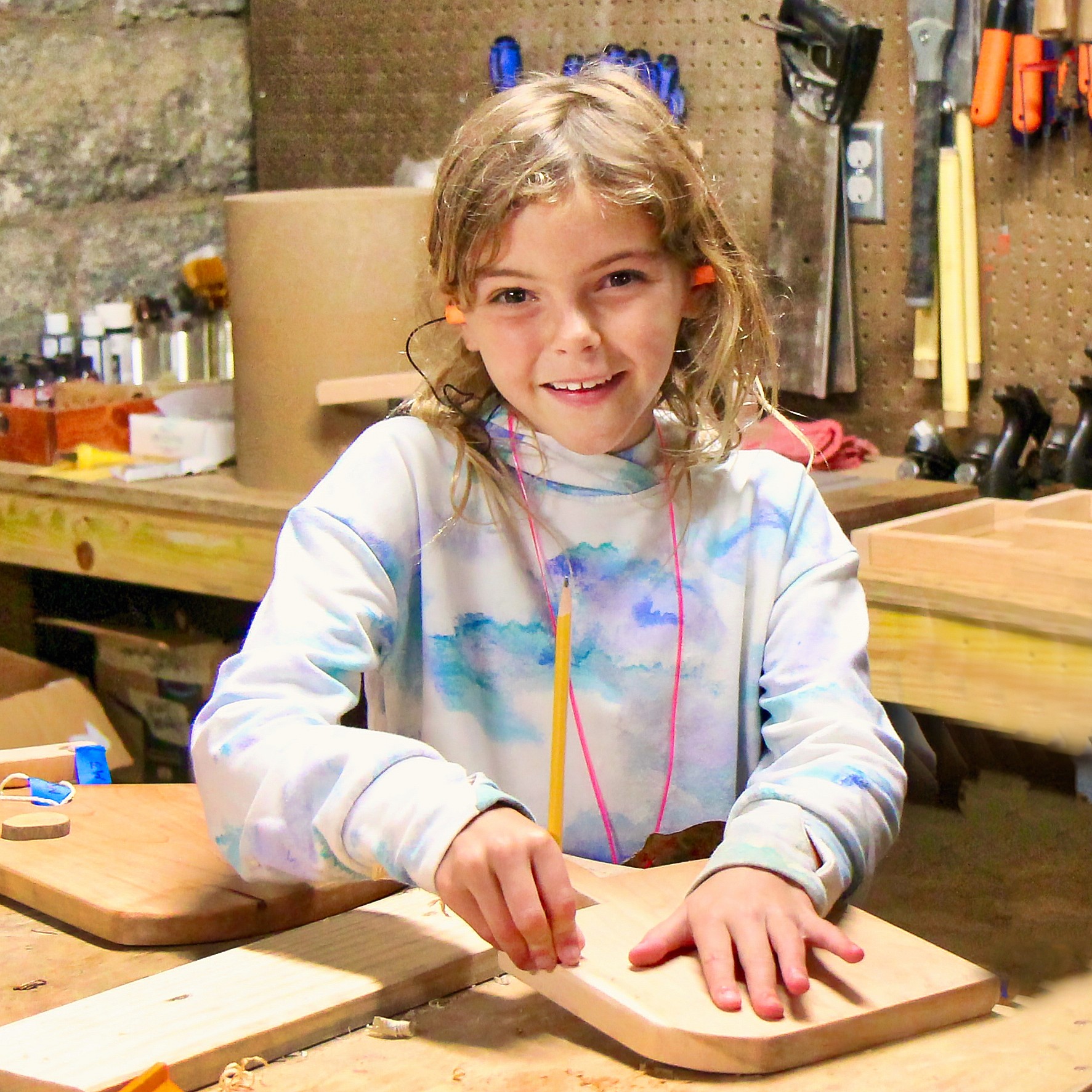 Building Skills
Our camp woodworking activity exposes campers to a variety of woodworking techniques.
From measuring and cutting wood to assembling and joining pieces together, campers learn practical skills. They learn to saw, drill, sand, clamp and chisel pieces of wood.
Knowing these fundamental skills, the campers plan what they would like to make. The staff assists, but the campers do the work!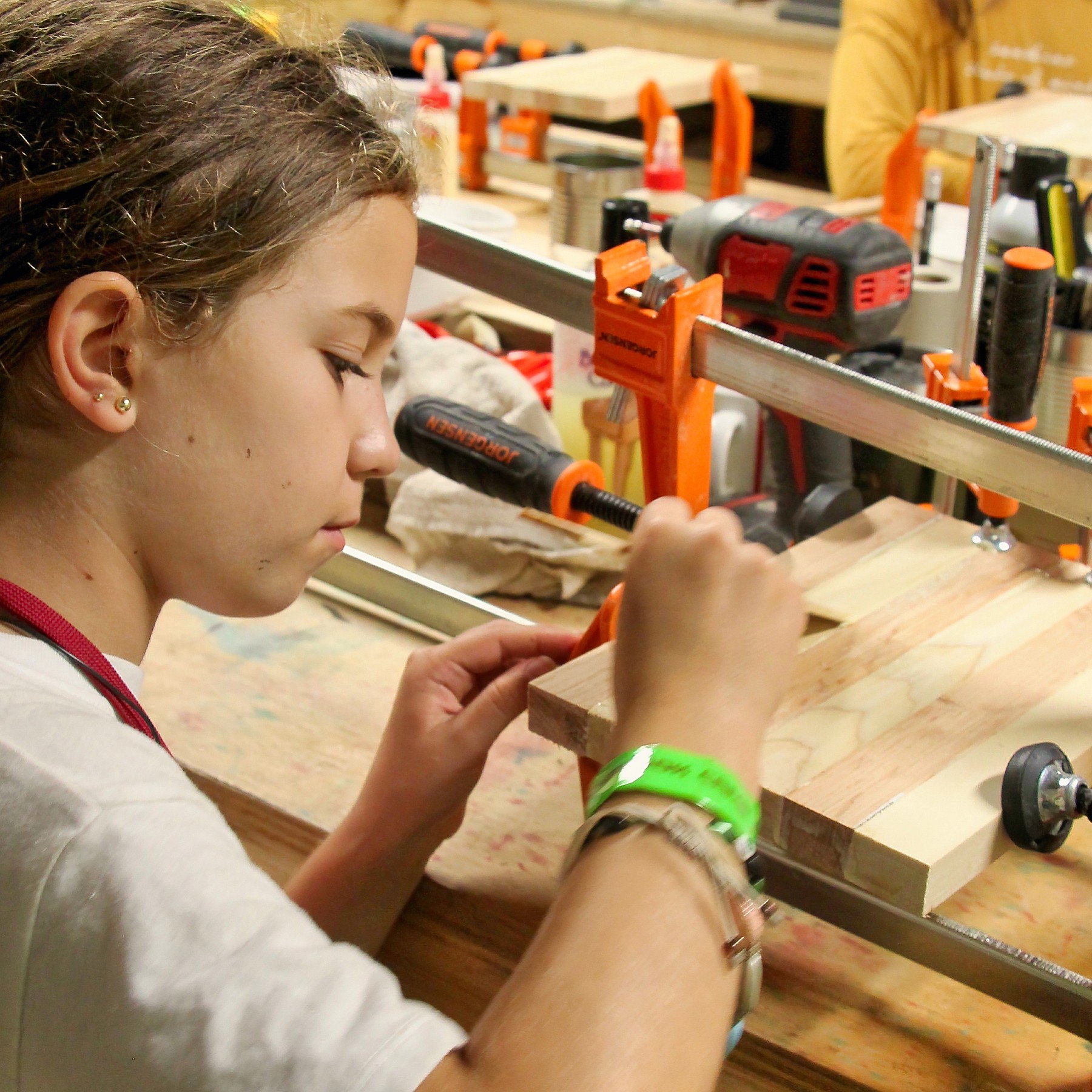 Woodworking Projects
Campers can look forward to a diverse range of projects, from making cutting boards to building small wooden boxes.
Depending on the age of the camper and their experience with woodworking, the complexity of the projects varies.
This is a chance for everyone to be creative and select a project that's fun for them. Adding a protective and decorative finish to their project is always an exciting last step.
Woodworking is a truly "hands on" activity that energizes the campers, proves to them the importance of paying attention to details, being accurate and precise, yet also encouraging their creativity and vision. There's a real sense of accomplishment in the woodshop everyday. And with this introduction at camp, woodworking just might be another activity that can become a lifelong hobby.