Does it seem to you like we are living in an increasingly hectic world? Look around and you'll see families, and more importantly kids, being pulled into a whirlwind of commitments and scheduled activities, all while having less time than ever for quieter, slower things. They're holding a hectic pace rushing from school to sports practices, from homework to home chores, cutting short time with family, or just the freedom to pursue whatever comes to mind. With rushed meals, complex logistics for "getting things done" and that ragged feeling of not getting quite enough sleep, it's no wonder kids can so easily be unhappy.
Could it be that by "doing everything we can" to help our kids succeed and achieve, we parents are unintentionally failing to do something else? By charging full speed ahead and taking advantage of every opportunity, what other important things are we missing?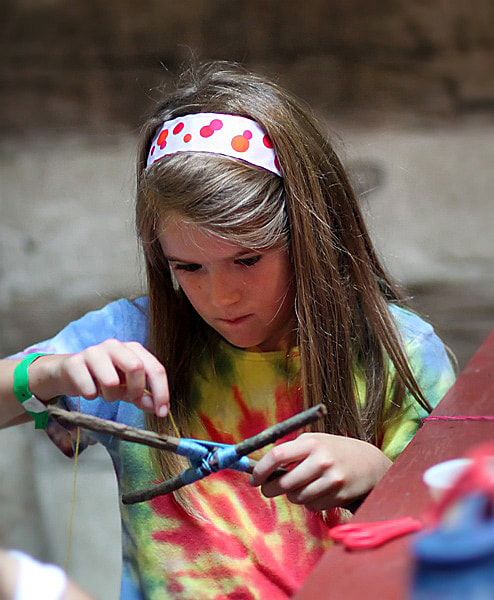 It reminds me of a quote by Tomas Tranströmer (b. 1931), the Swedish poet who won the 2011 Nobel Prize in Literature. The author of more than 15 collections of poetry, Mr. Tranströmer has been described as "Sweden's Robert Frost," a poet who "gives us fresh access to reality… through his condensed, translucent images." You definitely should look up his work. At any rate, he also wrote,
"You can see beauty if you look quickly to the side."
Quite keenly, this is a prescription, a welcome reminder that beauty is all around us, that if we stop speeding ahead and take a quick glance to the side, something wonderful is right there waiting to be discovered. It might be as simple as a clump of grass squeezing itself between two bricks, or the decorative trim on an old man's hat, but more importantly, it could be a person, or a new inspiring experience. It's pretty clear that as our lives become more hectic, we are missing out on all kinds of subtleties and precious opportunities to expand what we already know. How unfortunate, especially for our kids!
Thankfully, there is summer, a time when kids can slow down and enjoy a meandering pace. And likewise, thank goodness for summer camp, that special place where kids meet wonderful people, and every day encounter fun activities and new experiences. Camp is just brimming with these kinds of positive opportunities to grow. It provides the right balance of structured instruction and free time to pursue casual interests "just for the fun of it." At Rockbrook, the rewards of "looking quickly to the side" are frequent, rich and immediate.
While the rest of the world grows increasingly hectic, Rockbrook is an exception. And that's a good thing.