There are two historic log cabins at Rockbrook that are older than the camp and were moved here when the camp was established. Each has a stone fireplace, rustic wooden floors, and a shaded porch on one side. The "Goodwill" cabin is named after the estate in South Carolina where Nancy Carrier, the camp's founder, was born. The other is called "Curosty" and is the home of our fiber arts activities, both Weaving and Needlecraft.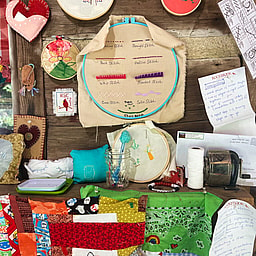 The Needlecraft activity meets on the back porch of the Curosty cabin, right next to Rockbrook creek and in the shade of a nearby hemlock, a beech tree and rhododendron bushes. With the creek sounds and summer breezes blowing through the shaded porch, the campers and needlecraft instructors sit around a red painted table sewing, stitching, cutting fabrics, knitting and crocheting yarns. For more than 100 years, this has been a place for creative expression using threads, yarns, and ribbons.
Sara Green, one of the Needlecraft specialists this summer, describes this porch as "a truly magical and inspiring place where creativity flourishes, friendships are formed, and campers have the freedom to explore their artistic passions." She explains how they take and expressive art approach. "On the porch, we embrace an expressive approach to needlecraft. This allows each camper to discover her own artistic voice and create projects that are meaningful to them."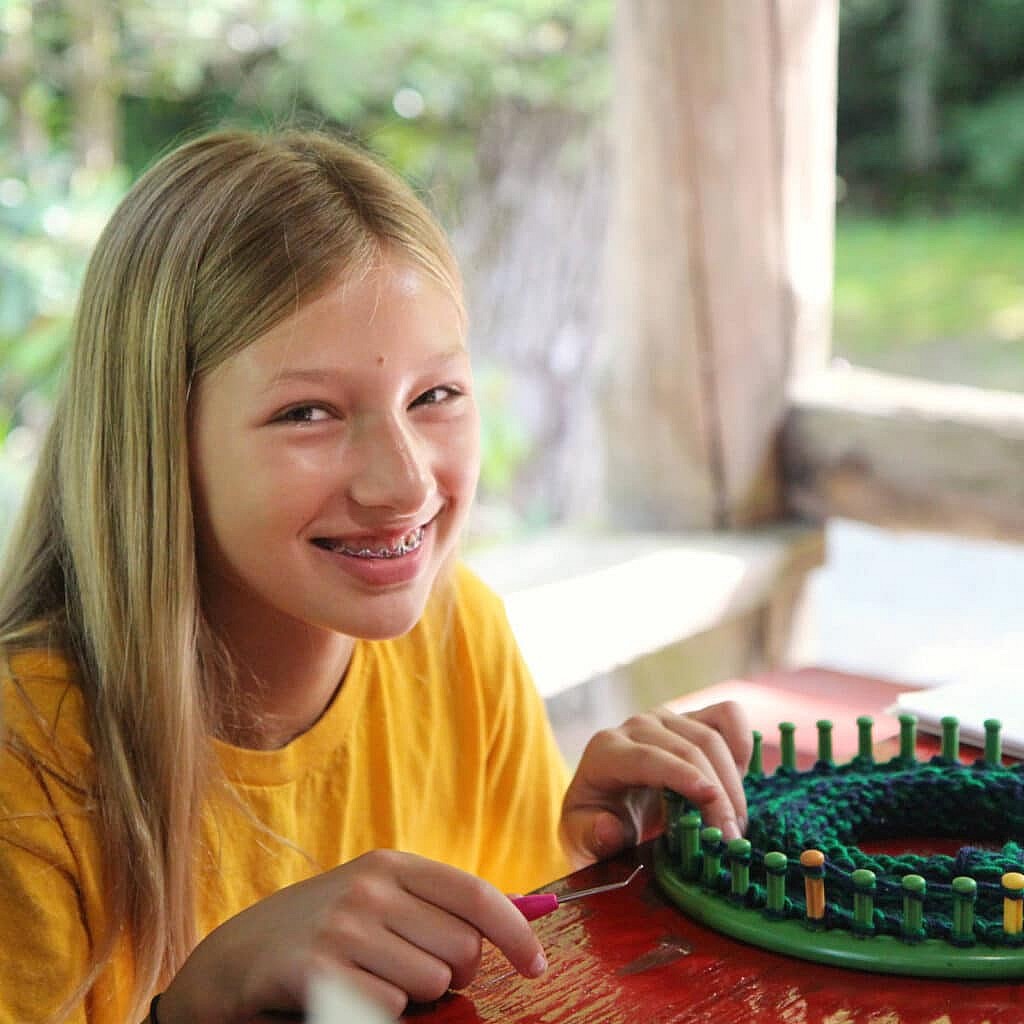 "We start with basic techniques like threading needles, sewing seams, and crocheting chains. By practicing the basic skills and learning new stitches, campers gain confidence in their abilities and become more comfortable with the crafts. We encourage the campers to slow down into the craft… to let go of what the finished project will look like and any time restraints. This patient and mindful approach creates a supportive environment where campers can take their time to hone their skills, relax, and get comfortable in their chosen craft.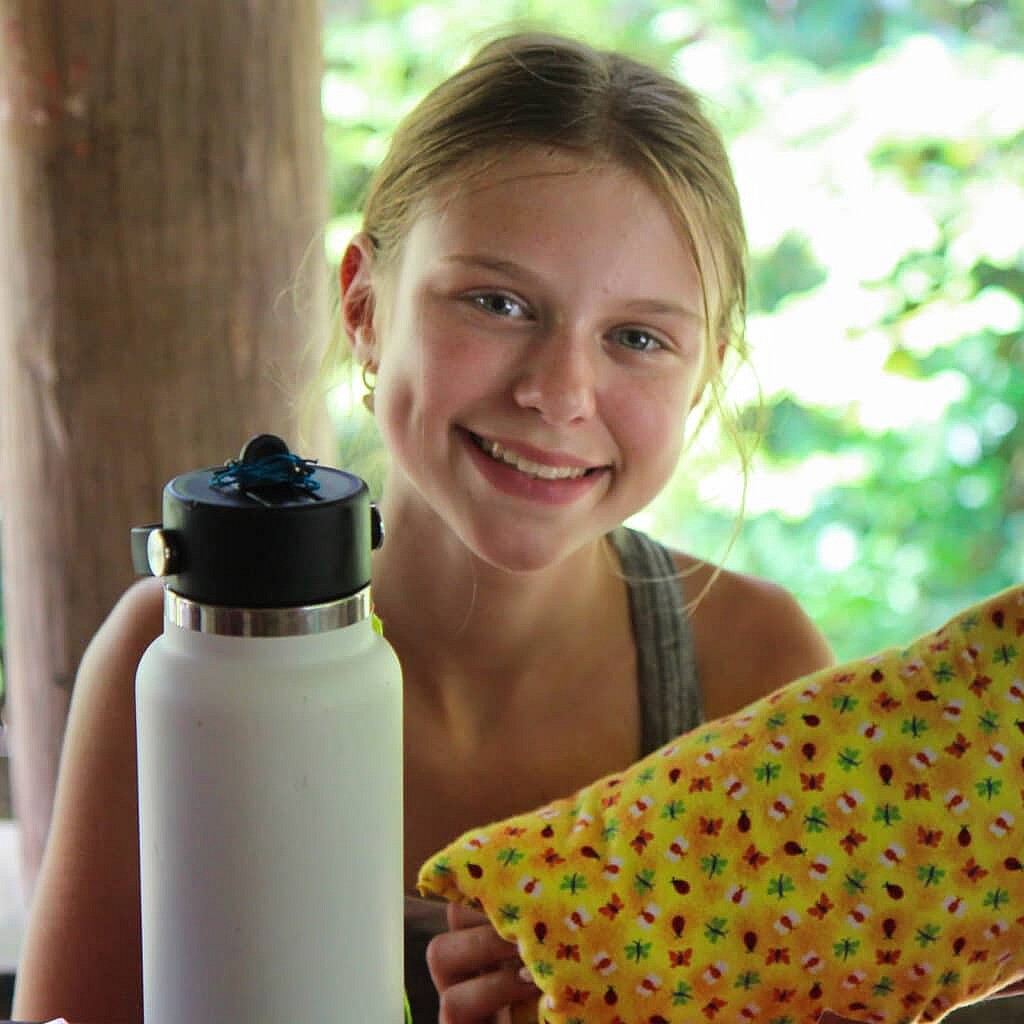 "In their own time, each camper's creativity and desire for self-expression naturally emerges. Whether it's through a bit of gritty frustration or focused mindful practice, we witness a noticeable shift. This is a magical time on the porch! Campers begin to envision and design their own projects, guided by their creative hearts and empowered by the support of the specialists. Campers that were persevering through the basic crochet stitches are soon designing their own clothes. Campers that have never threaded a needle are soon creating personalized embroidered gifts designed for loved ones at home and here at camp.
The porch becomes a place of laughter, learning, and meaningful experiences as the campers stitch their way through big ideas and challenges. There's something incredibly special about taking raw materials and transforming them into a completed masterpiece. By letting go of a strict focus on the final product and allowing the process to guide them, the campers can embrace the beauty of artistic expression and feel the joy of creating something truly their own. This pride in their work can build a strong sense of accomplishment, and the knowledge that they can create something beautiful with their own hands. We hope this is a gift that stays with them for life."

— Sara Green