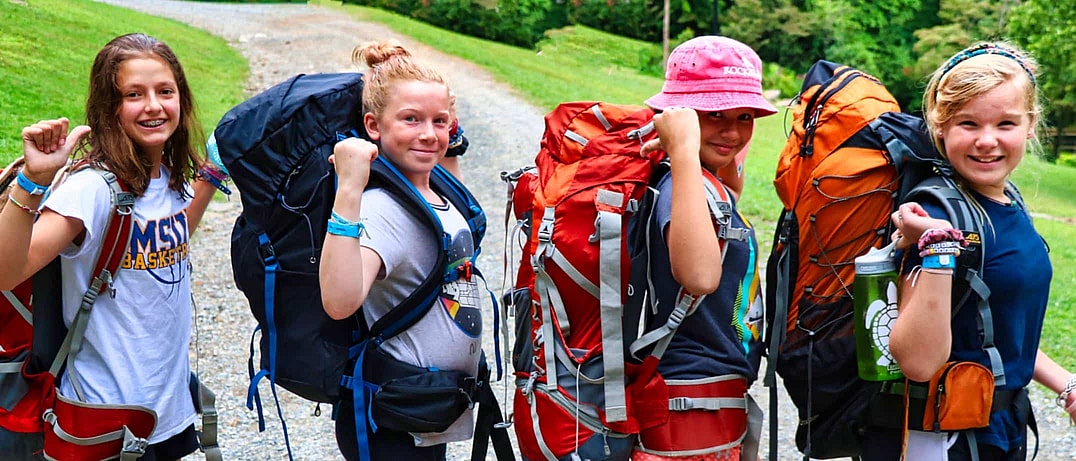 Let's Play Outside!
Hiking, Climbing, Paddling
Every day at camp offers incredible outdoor adventure thrills.
From day hikes to overnight backpacking trips, we are hiking the local forests, enjoying the beautiful scenery of our mountain setting.
Nearby whitewater rivers provide excellent kayaking and canoeing.
All campers can fly through the trees on Rockbrook's zip line course!
Rockbrook is the perfect place to learn all about rock climbing, both in camp and on out-of-camp trips.
Girls can blast through the rapids whitewater rafting the Nantahala River, our most popular outdoor adventure trip.
Real Adventure
Our outdoor summer camp program offers girls daily opportunities to take part in many adventure activities.
Rockbrook adventures happen both on the camp property, as well as in nearby forests and wilderness areas.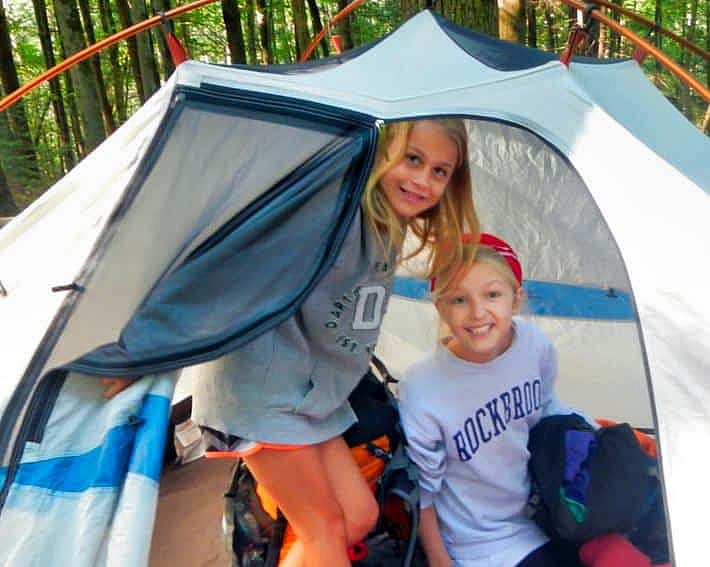 Hiking and Backbacking
We offer a huge range of trail hiking trips at Rockbrook.
There are day hikes to visit waterfalls, swimming holes, and breathtaking high mountain views— easy strolls through dense old-growth forests, and challenging adventures to the top of 6000-foot peaks!
Overnight backpacking trips hike deep into the woods to spend the night in tents, cook over a campfire, and enjoy time outdoors with friends.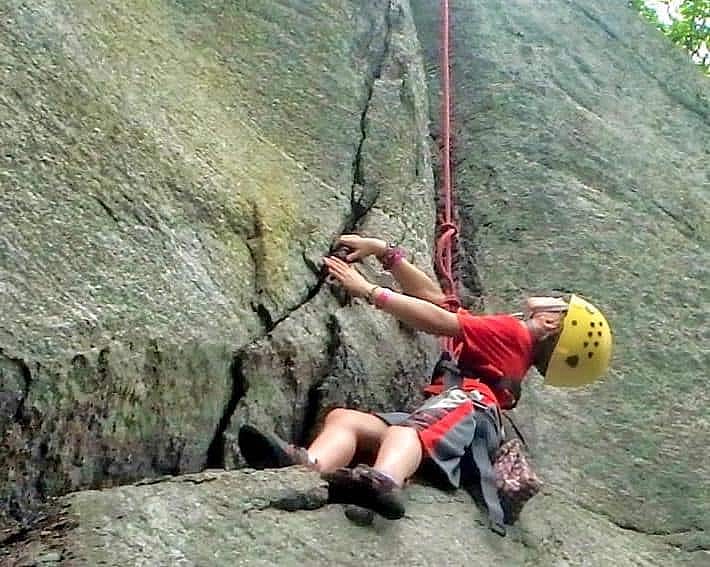 Rock Climbing
On Belay! Rockbrook girls climb on!
The best climbing around happens at Rockbrook Camp— with trips to Looking Glass Rock and other famous local crags, climbs on our private face Castle Rock, our fun Alpine Tower challenge course, and indoor climbing wall.
Climbers progress through beginner to increasingly advanced climbing techniques and routes.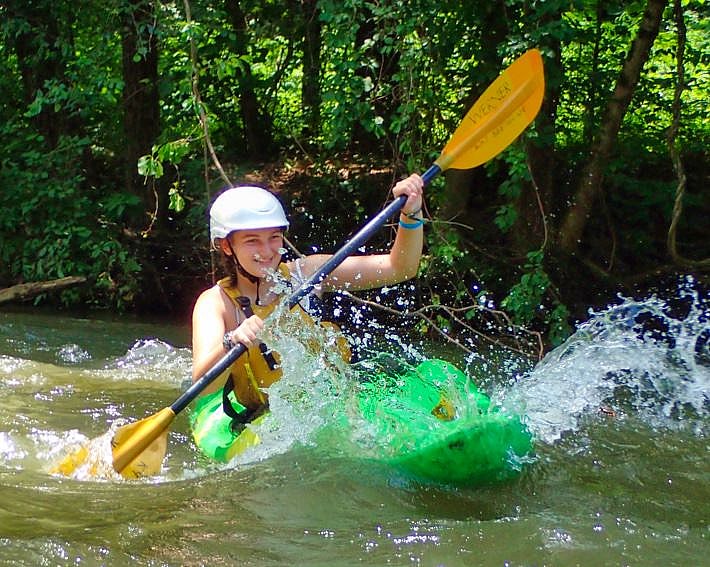 Whitewater Boating
Take me to the river!
Rockbrook specializes in whitewater kayaking, rafting, and canoeing.
Girls begin learning the basics on our camp lake before venturing out onto the nearby whitewater rivers for real excitement maneuvering their boats and crashing through rapids.
It's cool, high adventure outdoor fun.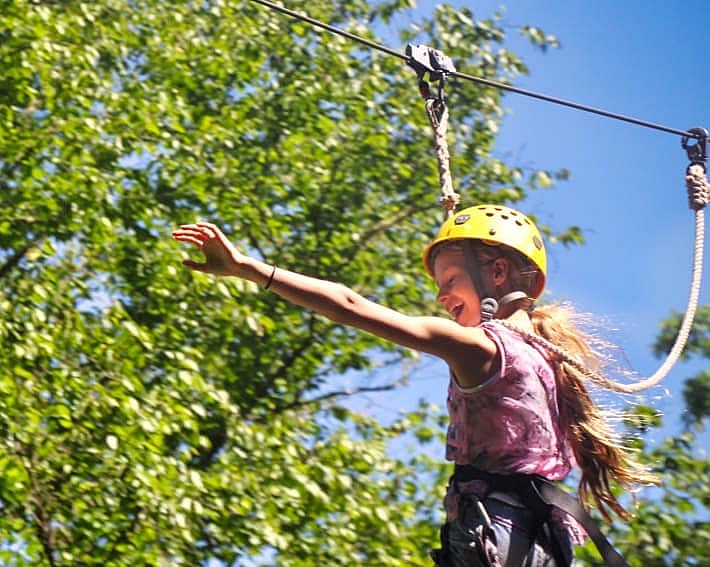 In-camp Zip Lining
Fly through the forest high above streams, past waterfalls, and between huge rocks!
Rockbrook's incredible zip line course incorporates the camp's landscape making it both beautiful and thrilling.
Girls of all ages, from youngest to oldest, love the zipline adventure at Rockbrook.