Tennis is a classic sports activity at Rockbrook that has been played at camp since its founding years in the 1920s. It remains a popular daily outdoor activity for the girls, taking place on our green rubico clay courts. Even in the summer, they are a great cool, shaded surface to play.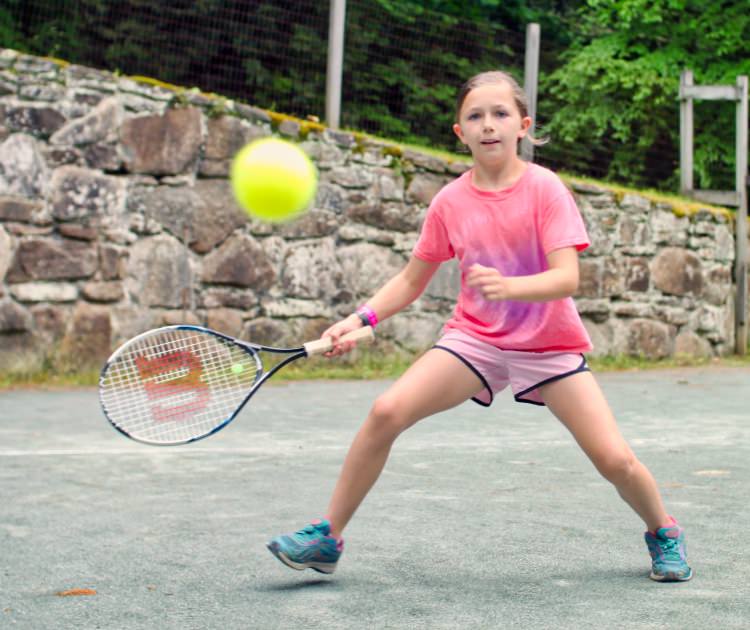 Tennis for Girls
Selecting tennis as an activity is a great way to learn about tennis, improve your on-court skills, and have fun playing with friends.
Girls can also play pickleball on any of our 3 dedicated pickleball courts! Pickleball is a fun, fast-paced game that relies on quick reflexes and paddle control.
Every class also includes tennis games! Work with a team to come up with the most creative trick-shot or take part in a crazy relay race.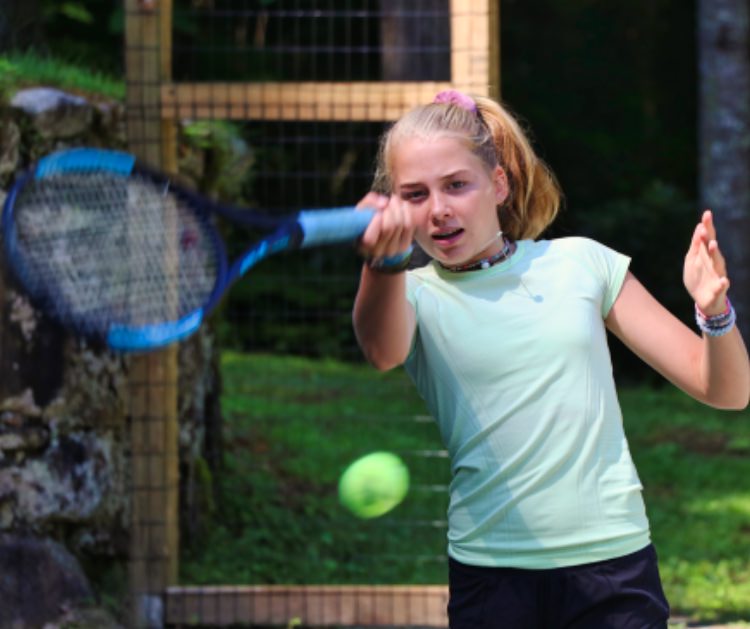 Improve your Game
Girls new to tennis begin with the basics and learn how to hold a tennis racket properly, how to hit essential ground strokes (forehand and backhand), and of course the rules of the game.
With help from our tennis staff, further coaching for intermediate players leads to better serving technique, net play and volley strategies.
More experienced players can focus on improving their skills, both as singles and doubles.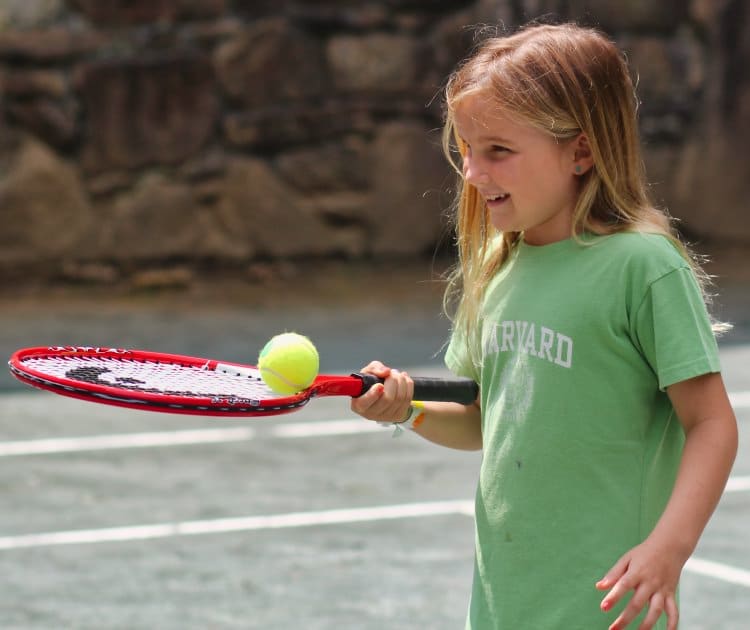 Play Tennis With Friends
The tennis courts are also a great place just to have fun! Campers can always chose to spend their free time at camp playing tennis and pickleball.
Meet a friend and hit a while. You can hit on the practice wall, or join a pick up game of doubles!
Let's see how long we can "frying pan!"
Summer Camp Tennis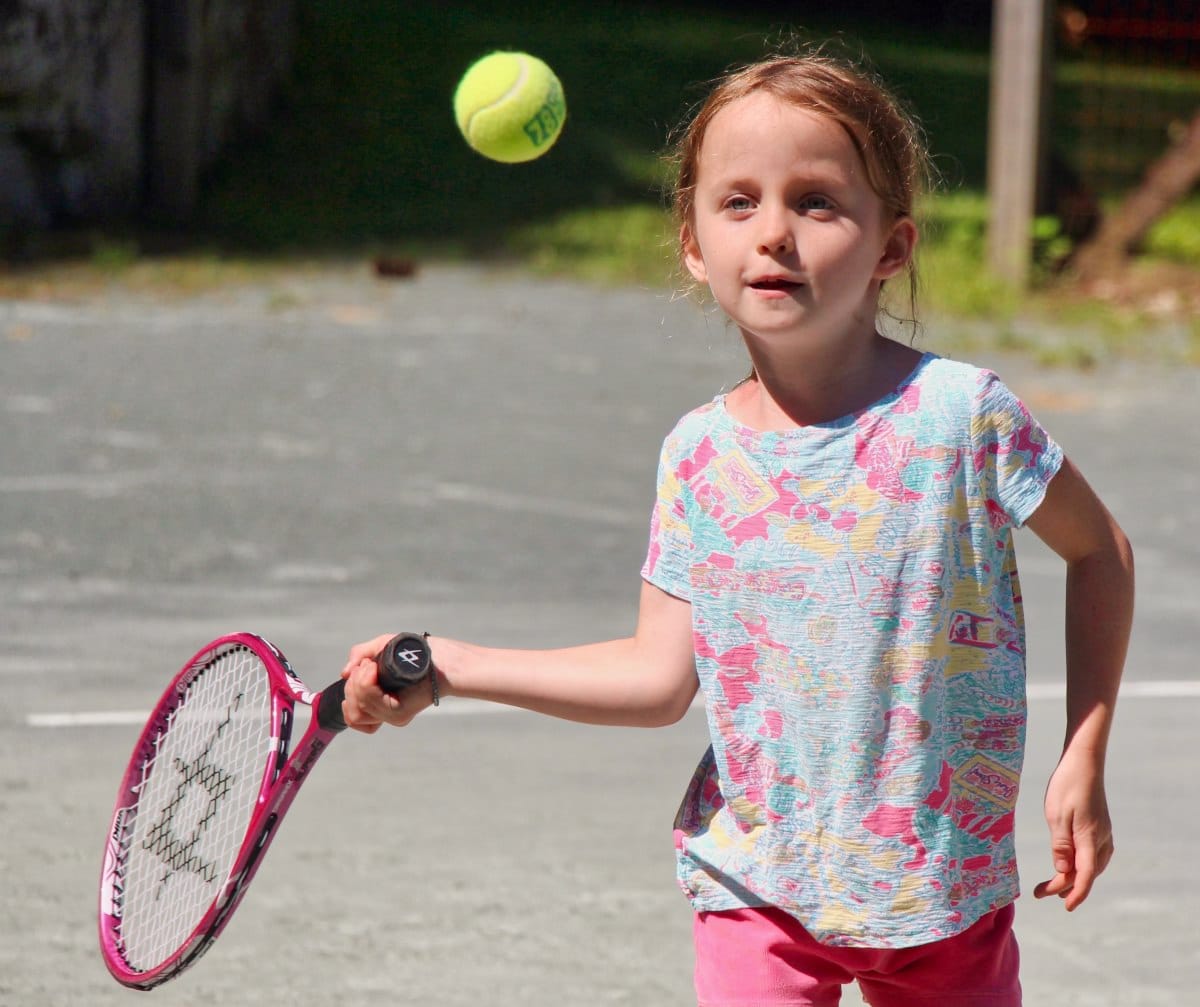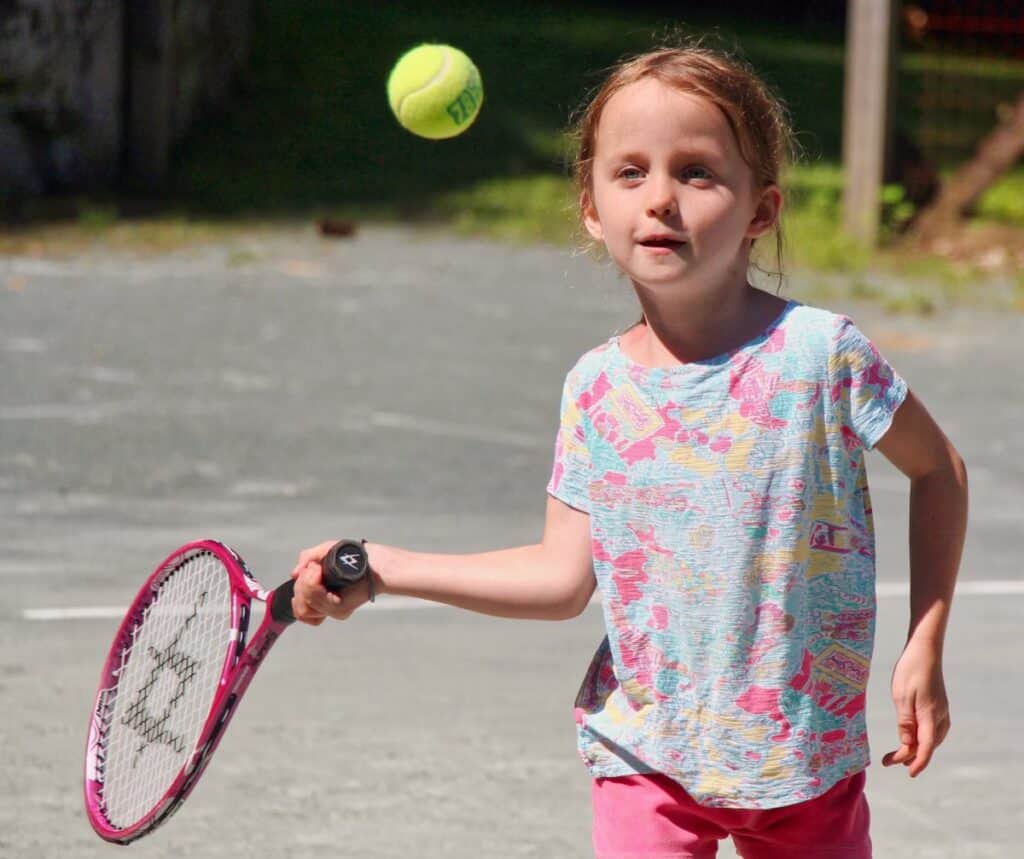 Instructors provide campers guidance on the rules and fundamental techniques of tennis, and can accommodate any skill level. Campers learn and practice different techniques for forehand strokes, backhand strokes, serving, and volleys. Girls get time to hone their stance, grip, and hitting style. These skills are practiced through different drills and playing matches.
There are also relay-style games, trick-shot attempts, and sometimes even crazy dance moves that happen on the courts! During free periods, girls can come to the tennis courts on their own to play a match or just hit around for fun.
Look for the all-camp tennis and pickleball tournaments where campers, counselors and other staff members mix things up with pairs challenging each other.
In a long standing tradition at Rockbrook, we hold a mixed doubles tournament with Boys Camp Carolina at the end of the session. No matter what, for Rockbrook girls, having fun is most important, no matter what the competition.