There's probably no need to discuss the concept of "helicopter parenting" with camp families. Odds are good they already know how some parents can be "overprotective" or have an "excessive interest" in what their children are doing. Like a helicopter constantly hovering above, parenting can become excessive if children aren't allowed to branch out on their own to try things without mom or dad always quick to swoop in to the rescue. It can be difficult for parents to "let go" like this. Camp parents, though, are presumably different. After all, they are choosing to "let go," to send their children away into an environment where they will make many decisions for themselves, confront regular challenges on their own, probably struggle, and perhaps even fail at times. The independence gained, along with the feelings of confidence on competence that come with it, are valuable assets as a child grows up. I'd recommend reading How to Raise an Adult by Julie Lythcott-Haims to better understand this modern phenomenon. I can also recommend her 14-minute TED talk if you are really interested.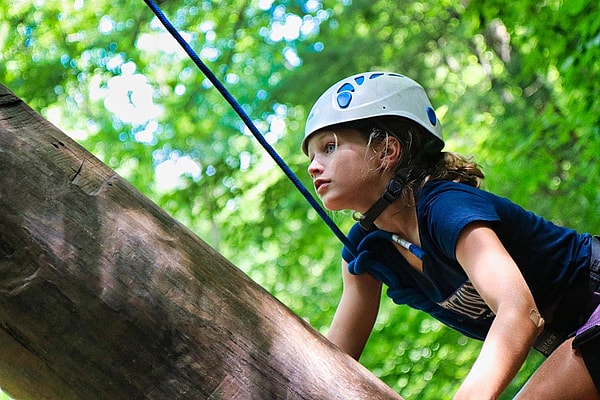 This is not to say camp parents are completely immune to helicoptering influences. We can't really help but wonder how our girls are doing when they're away at camp. Are they eating right? Are they remembering to take a shower? Brush their hair? Wear a clean shirt everyday? Are they having a good time? That's the big one, right? Camps like Rockbrook understand this impulse and realize that all parents, to one degree or another, need some kind of reassurance that their kids are OK when they are away. That's why, for example, we have our cabin counselors write letters to parents updating them. It's also why we maintain a daily photo gallery, and post the occasional videos during each camp session.
At the same time, checking the photo gallery can become an obsession for some parents, multiple times a day, combing through every photo for even a glimpse of their child. From afar, this form of helicoptering interest seems harmless enough as long as the child at camp is unaware of it, and the parent can resist the instinct to reach out and help in some way. We don't want the photo gallery to energize the parental snowplow, so to speak.
One form of this helicoptering goes too far, however, and when parents fall into this trap, their child's experience at camp often suffers. So let me warn you so you can, I hope, resist the urge to over-parent your child's camp experience like this. The trap is to establish some hand gesture, like a "thumbs up," that you tell your child to flash when their photo is being taken as a coded signal home about how camp is going. Akin to a "pick up deal" where a parent promises to "come get you if you're homesick," this kind of messaging might seem innocuous, but can be a real burden for the camper. It effectively is removing her from the moment, distracting her from the people and activity around her with thoughts of evaluation rather than true participation. When sending your daughter to camp, it's simply best not to tether her to home in this way, and instead to send her off by reassuring her that you are confident in her ability to handle life at camp independently.
I'm sure you know that camp is the ideal place to practice this independent self-efficacy, and this is one of its main benefits. Oddly if we're not careful, our parental instincts can undermine the opportunity for our girls to grow while away at camp. Some camps are so concerned by this signal phenomenon, they have banned campers from making signalling gestures and instructed their photographers to delete photos that appear to have them. My hope is that Rockbrook parents will see the problems associated with all of this, park their helicopter for a few weeks, and trust that their children and our staff at camp can work through any problems that may arise, and together ultimately create a rich, rewarding, and enjoyable camp experience.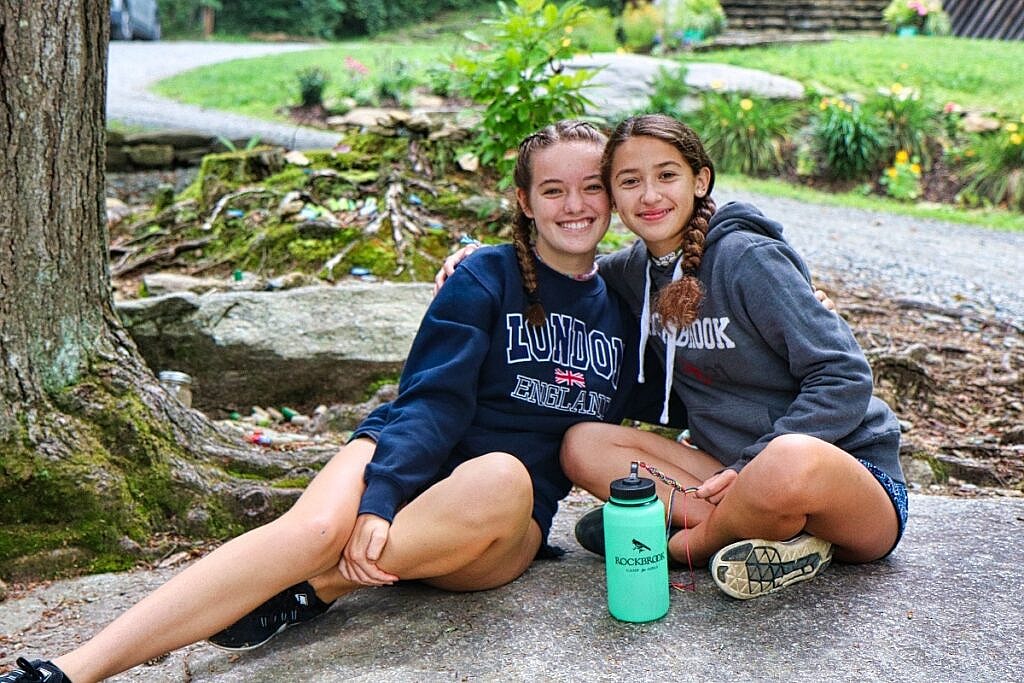 Meanwhile, we'll continue to enjoy camp! Your girls and their friends will splash and scream with delight rafting the Nantahala River. They'll climb the Alpine Tower and Castle Rock. They'll swim and float in the Rockbrook lake, tie increasingly elaborate friendship bracelets, shoot more arrows, and sing even louder songs. They'll be surprised by hidden talents and creativity. They'll find kindness and caring permeating their days, a refreshing tech-free, authenticity to what they're doing and with whom they're doing it. Surrounded by the beauty of these wooded mountains, they'll explore and be amazed by what they find in the natural world. They'll laugh harder than they have ever laughed before. They'll learn a lot about themselves, and be proud of who they are and what they can do. They'll make more fond memories and best friends than you can count. They'll be at camp.