One of the great things about the 4-week session at camp is that it gives us all more time to spend just hanging out with each other. It happens all the time: groups of girls casually sitting in the shade, chatting, working on a friendship bracelet tied to their water bottle. Between activities, before meals when we all have about an hour of unscheduled time, after dinner, and throughout the day: camp life provides an uninterrupted flow of friendly conversation. It's a true luxury to enjoy spending time like this with the amazing people at Rockbrook.
Joining one of these impromptu groups is really pleasant too. The girls are so breezy and nice, curious and excited, silly and funny much of the time. I love asking the group questions and hearing what's on their minds. For example, I recently asked a few campers what they love about Rockbrook that's different from home. There are lots of answers to this question, and I believe it's those differences that help explain why girls love camp. Many of the answers you might expect: "My camp friends… they know the real me," "There's so many fun things to do here," "I love the food at camp." One group of teenage campers surprised me when one said, "I like not having my phone," and all the others chimed in agreeing. Teenage girls who happily give up using their smartphone? It's a bit hard to believe, isn't it?
You might expect the opposite, that the girls at camp are missing their phones, that they can't wait to return to their Instagram accounts, Snapchat streaks, and Twitter followers. But it's not true. Back home though, we've all seen it. Their lives revolve around their smartphones, using them for daily communication, socializing and entertainment. We've also seen this technology use effectively rule their lives, with teen girls spending an average of 9 hours per day on their phone, according to one study. Being constantly drawn to those little screens is a powerful force that we all deal with. As this sculpture "Absorbed by Light" portrays, our communication devices are effectively isolating us and distorting what we know about the world and feel about ourselves.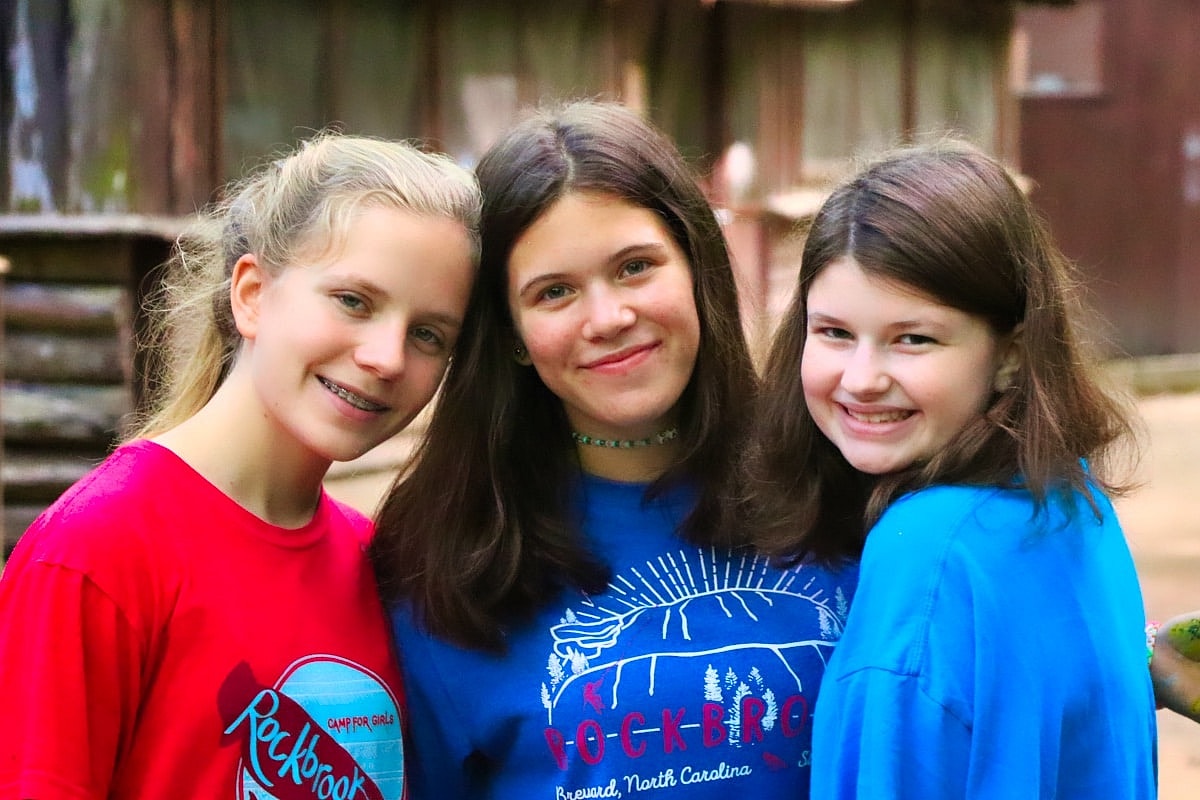 So why is camp different? If girls are happy to not use their phone here, why not at home too? That's exactly what I asked the girls. They said at camp there's simply no need for a phone. The authentic days of camp make any mediating device unnecessary. Here the community provides plenty of socializing, face-to-face communication, and rich real-world entertainment everyday. People here have lots of free time, but are never bored because there are friends all around, always engaging things to do available, and no pressure to perform a certain way. At home, unfortunately, all of this is less true, and their smartphones are used to fill the gap.
What's amazing is that the girls recognize all of this. Living here at camp in this technology-free community has demonstrated for them that their smartphones, while convenient and perhaps even necessary in modern life, are also a burden.  They feel a real sense of relief giving them up and not needing them. They welcome reclaiming those 9 hours per day, freeing themselves to enjoy all that camp offers. These Rockbrook kids love camp because they feel fulfilled without needing their phones.
At home, where the tight-knit community of camp is absent, the challenge is to find a healthy balance between using our phones and the kind of real-world, fully-engaging experience I think we all crave. The challenge is to structure our time, identifying when using technology is a benefit and when it is distancing us from what we really want and need. The luxury of camp life is not available all year long, after all that's why we love camp and return to it every summer, but we can recognize what it provides and with this awareness, implement elements of it more broadly.
Your Rockbrook girls are taking great strides in that direction, and we should all be very proud!