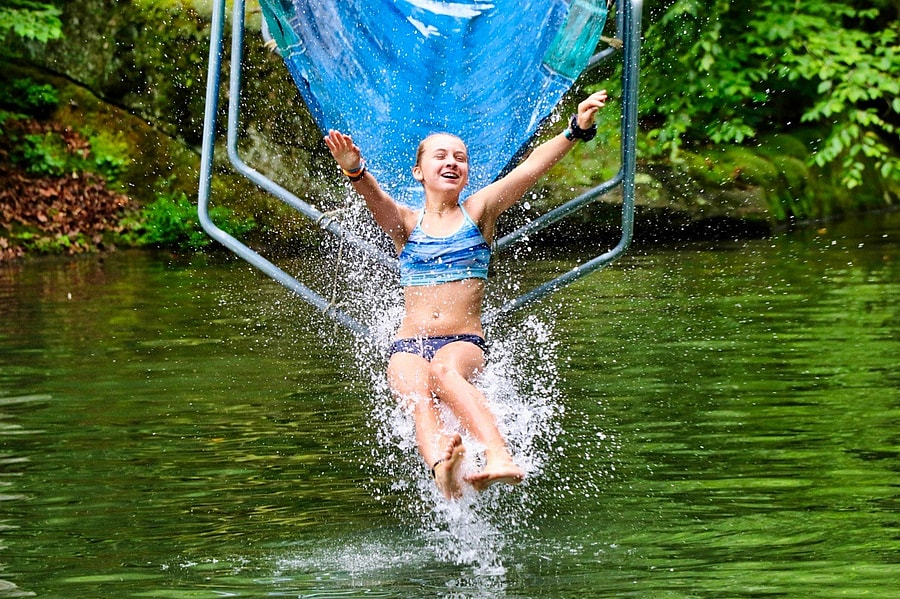 Many of the inventions of modern society are made, in part, to shield us from the natural sensory experiences of the world. Our climate-controlled homes keep us from having to bundle up on a particularly chilly morning, our insulated cars keep us from experiencing the smells (good and bad) of the city as we commute to work, our many electronic screens train our eyes to stay focused on them, so we end up hardly seeing what happens right in front of us. A hot meal is delivered to us by the click of a button on an app, our headphones keep us from having to engage with others on a crowded elevator. We are "comfortable."
These inventions are not, on their face, bad. Many have incredible value when it comes to meeting basic needs in an increasingly stressful world where our time is at a premium. And, of course, there is absolutely nothing wrong with taking advantage of some of the luxuries available when you want them. However, as they slowly but surely become accepted as the new normal in our society, the gap between ourselves and the natural world to which we belong also inevitably widens.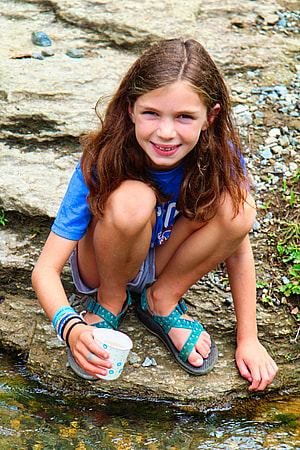 At camp, as we intentionally move away from many of the comforts we may take for granted in our lives at home, we begin to gain a new awareness for our senses. Colors quite literally appear brighter and more vivid once our eyes adjust to life without a flickering screen two feet from our faces half the day. Uneven terrain starts to feel comfortable and familiar under our feet after we trek up and down the Rockbrook hill enough times. Dolly's Ice Cream starts to take on a whole new taste….. well, who are we kidding? Dolly's always tastes amazing!
Admittedly, even at Rockbrook today we have more modern comforts in place than our great-grandmothers did in 1921. (Nowhere can this be seen more clearly the look on a camper's face who has just stepped in to the air-conditioned office to ask a question). But, in a world increasingly committed to sanitizing and streamlining our existence for the sake of convenience and efficiency, camp gets us back in touch with the physical world and reminds us of our innate connection to it. Instead of grabbing a bite "because it's lunchtime," lunchtime happens because we're genuinely hungry and ready to eat. Instead of going to sleep "because it's bedtime," by the end of the day we've used all our energy and are ready to rest. This re-framing allows for a more authentic connection and understanding of ourselves and our place in the world.
Our senses can be the source of many of our greatest discomforts, but also our greatest pleasures. If you aren't willing to catch a whiff of a skunk every once and a while, you may never get to inhale that first whiff of campfire smoke or fresh mountain air on top of Castle Rock. In our opinion, it's a trade-off well worth making.
—Alyssa Calloway