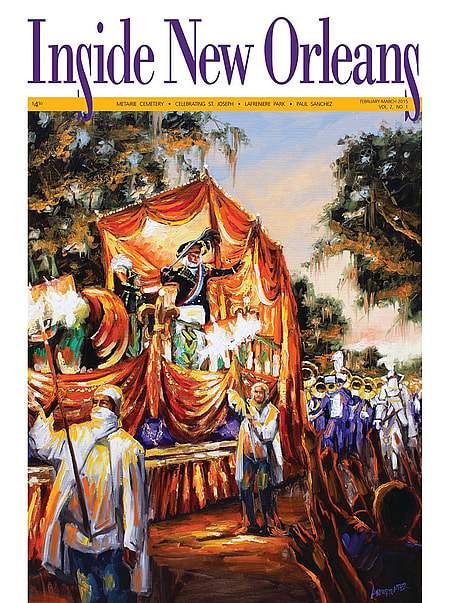 Have you seen the latest issue of Inside New Orleans? It's a bi-monthly magazine published about the arts, events, interests, and people of New Orleans and its surrounding areas. Each issue is full of regular columns about fashion, music, exhibitions, and food, as well as featured articles on unique aspects of the city and culture of New Orleans, LA.
The current issue (February-March 2015), for example, has a painting by Gretchen Armbruster on its cover— a fantastic New Orleans Artist — articles about the Metairie Cemetery and the costumes of the Louisiana State Museum, but also a piece about summer camps for kids. Overall the article describes the difference between day camps, specialty camps, and sleepaway camps, mentioning several examples and promoting many of the benefits kids gain from camp.
It was fantastic to see that the author highlights Rockbrook as an example of an overnight camp, describing it as the "ideal place to explore what it means to live a 'wholehearted' life rich with true connections." Wow! That's such a nice complement! It's something that sounds very familiar, and right in line with the philosophy and feel of Rockbrook. Thanks Inside New Orleans!