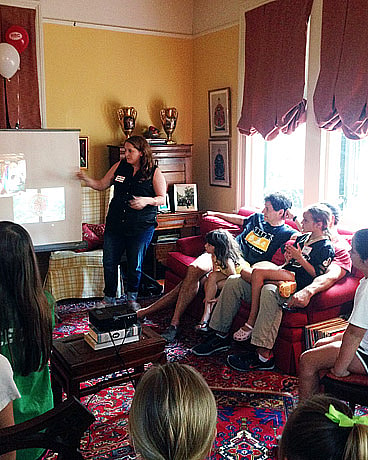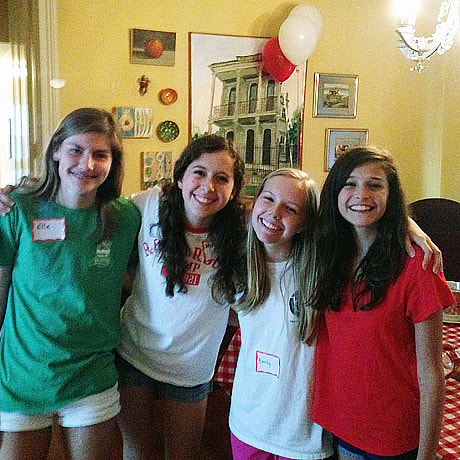 Yes, that's what we've got at Rockbrook…!!! New Orleans camp girls!!! You might find it odd that girls from Louisiana would go to summer camp in North Carolina, but there's a long tradition of exactly that, with generations of New Orleans and Baton Rouge children representing their cities at Rockbrook every summer.
And this is the time of year when we gather current NOLA girls (and alumnae!) for a Rockbrook party to celebrate the great time we had at camp last summer. Miriam and her sister Susan, who both attend Rockbrook's 2nd session, hosted the party at their home in Carrollton. Chase and Grace brought plenty of photos and videos to present, and with a great crowd of both current campers and new girls interested in attending camp next summer, it was a really fun time. Thanks everyone for such a fantastic event!
These events are probably the best way to recharge your Rockbrook spirit, and if you're new to camp, parents and children, to learn what makes Rockbrook so special.
We have more parties in other cities planned, so check the schedule to see if you can attend!