Life at summer camp is marvelous in so many ways. Kids get to be active outdoors. They get a real break from the burdens of their technology. They are given the freedom to explore things on their own without competition or a high-pressure "schedule." They are surrounded by friendly people who accept them for who they really are. They can let loose and be silly kids, enjoying different things "just for the fun of it." They eat well, sleep well, and play all day… and all with dozens of enthusiastic friends around to amplify the experience. It's no wonder kids love camp, and they call camp their "happy place."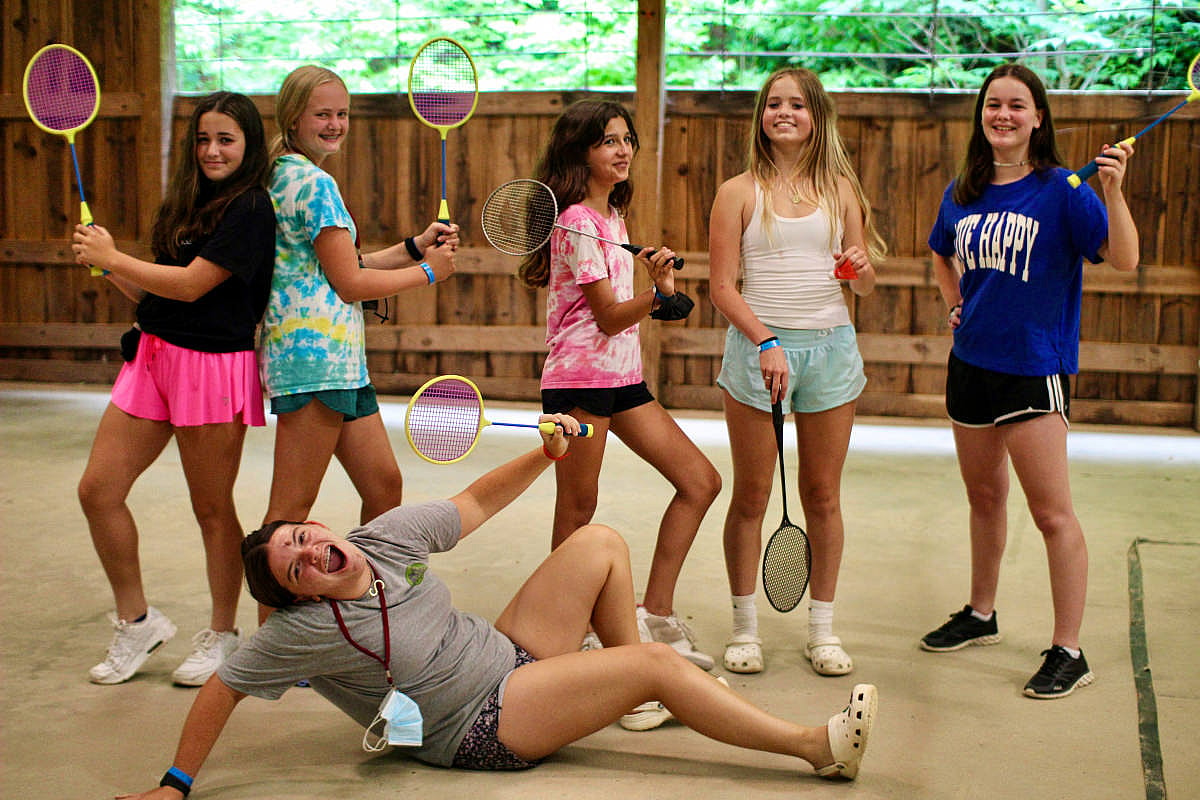 Happiness. Yes, camp is a place of happiness for kids. A recent podcast episode I encountered got me thinking more about this. I already have a theory about kids loving camp; it satisfies critical childhood needs that all too often are left unfulfilled by ordinary life. But I think there's more to say. A different question might be "why are kids so happy at camp?" Is there something specific about camp that inspires happiness? Is it what we do at camp, or does how we do it matter?
I'm referring to an episode of The Knowledge Project Podcast entitled, "Laurie Santos: The Pursuit of Happiness." You may recognize Santos as Yale's "happiness professor." She is Professor of Psychology and the Head of Silliman College at Yale University where she teaches a very popular course called "The Good Life." This podcast episode is an extended interview with Professor Santos. Click that link for a list of topics covered.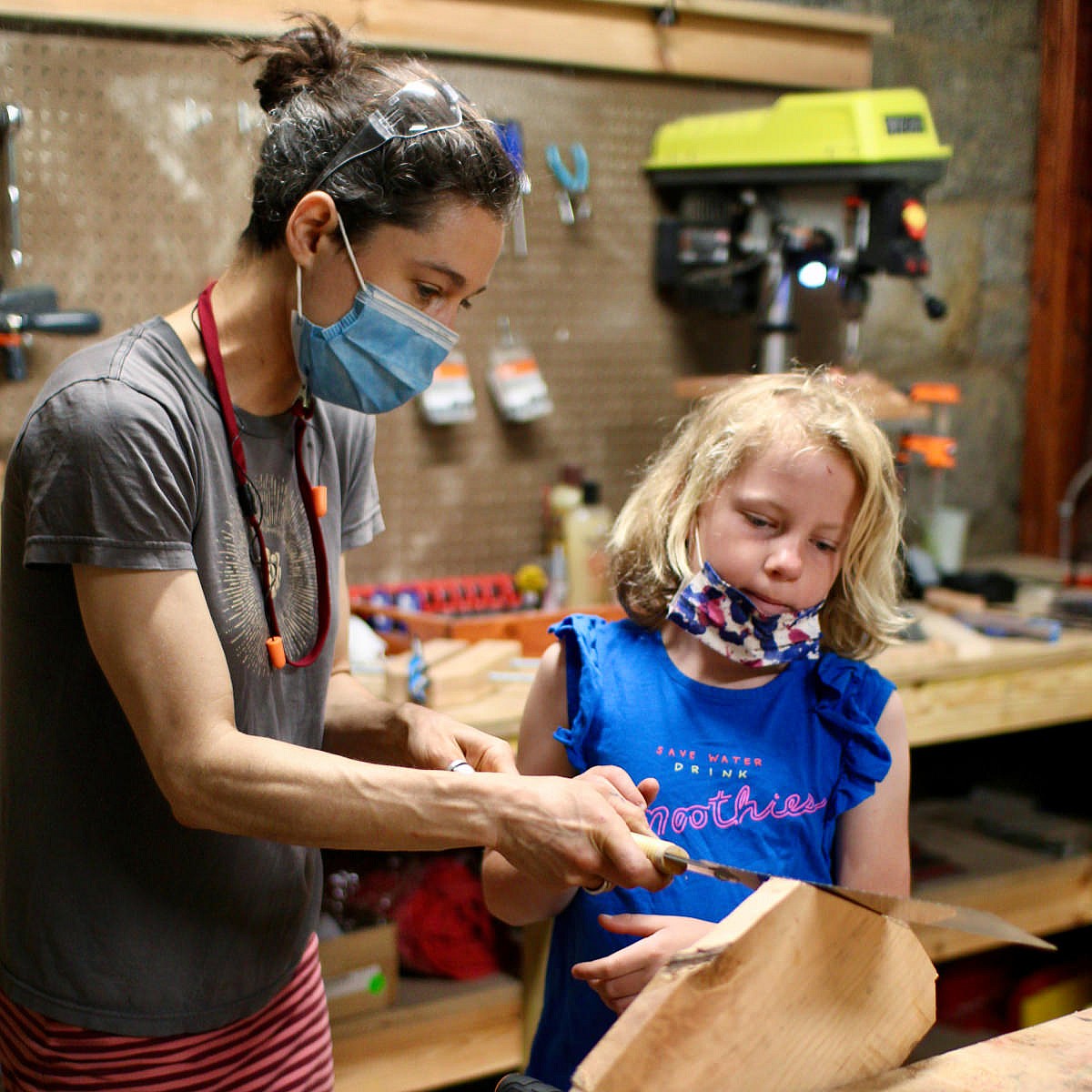 There's a lot of great ideas in this episode, practical advice and evidence-based techniques to increase the amount of happiness you experience. I recommend listening to the whole thing! We could discuss many parts, but here is a short quote that jumped out at me.
"I think where we go astray when we're seeking out happiness is that we have these misconceptions. We think happiness is about achieving accolades. It's not. We often think happiness is about self-care, treating ourselves, and giving ourselves these luxuries. It's not. In fact, if anything, it's about doing nice things for others. That gives you more of a happiness bang for your buck than spending time on yourself."
In other words, happiness is correlated with generosity, kindness and caring for those around you. If you're a parent, you probably understand this intuitively, because caring for your kids, "giving of yourself" in this way, makes you happy. It makes you happy to see them happy, especially when you are being generous with your time and energy. That makes great sense. But the real insight here is the advice about how to make yourself happy. It's the idea that giving works better that getting. Santos is reporting that people are happy when they make efforts to be generous and kind, when they reach out and do things to help others. Ironically, the inward feeling of happiness follows, not from acquiring pleasant things, but from extending yourself outward. It comes from doing things to enhance your relationships with others, from making them feel good.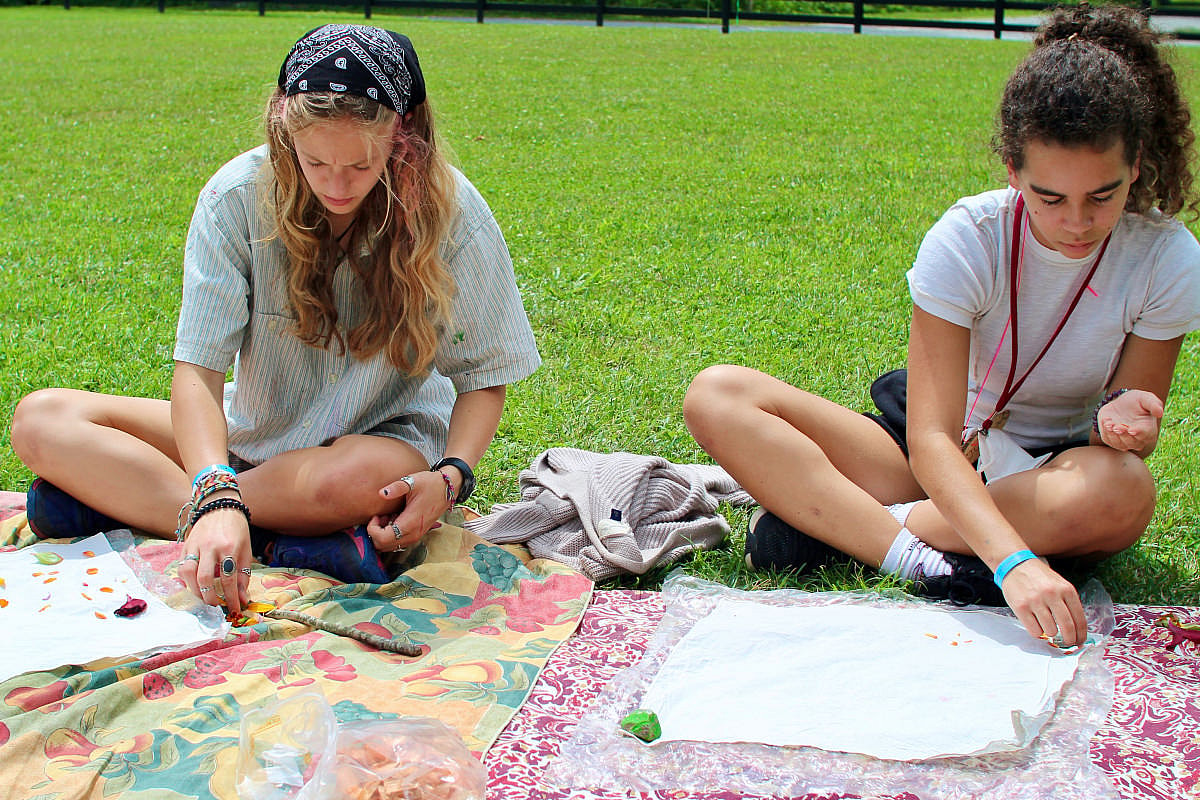 Thinking back to life at camp, perhaps this is another reason why girls are so happy at Rockbrook. This is a community steeped in a culture that values kindness, caring and generosity. It's a place that models those values too. Beginning with the directors, through the staff, and including the campers, we all recognize that we're here to help each other. We're doing lots of things, but we're doing them together, cooperatively. That's why we recognize especially helpful campers and staff by awarding them "bend-a-back" beads. That's why we have daily cabin chores that cabin groups share. That's why we cheer for girls who muster the courage to jump off the dock during their swim demos. That's why we celebrate each person's self-expression embracing them, quirks and all. We know that these are the values that foster a supportive community and that lead to deeper and more meaningful friendships.
Of course we're having big fun too, but if happiness can spring from "doing nice things for others," as Santos suggests, Rockbrook girls have an extra advantage. We're happy when we're rafting, but even happier when doing it together with people we care for and are kind towards. We're happy to eat a freshly baked muffin each morning, but even happier when sharing it with friends. There are lots of reasons to be happy at camp, but when we're this close, when our relationships are rooted in kindness, there's a deeper current driving that great feeling.
Some people call this the "Spirit of Rockbrook," that special something that makes whatever we're doing better. By embodying this spirit, by adopting those values of kindness, caring and generosity, we're setting ourselves up to be happier. While we're having fun at camp, we're also learning to be a happier person. Thanks to the culture and community of Rockbrook, we're giving and receiving, developing habits and instincts that may just be making us happier in the long run… at camp, and hopefully long after.