Rockbrook is accredited by the American Camp Association, an organization dedicated to defining and promoting professionalism and program quality among America's summer camps. Through its many educational efforts and accreditation program, the ACA's goal is to foster "greater public understanding of and support for the value of the camp experience" while "increasing [the] number of children, youth, and adults of all social, cultural, and economic groups [who] will have a camp experience."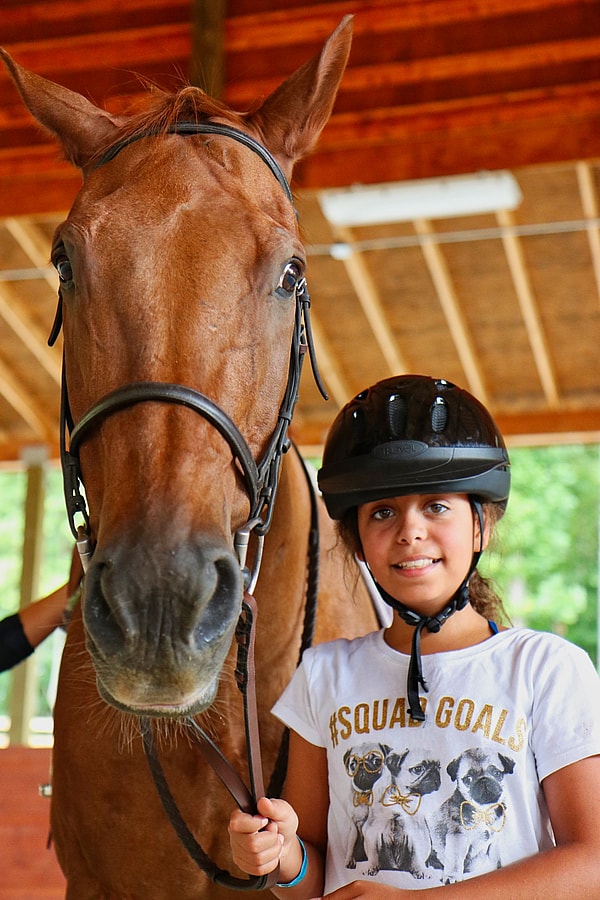 Today, the ACA has deemed July 24th "camp kindness day," a day simply to celebrate kindness as a core characteristic of many camp communities. Tom Rosenberg, the current President and CEO of the ACA, and good friend of Rockbrook, put it this way: "At camp, everyone belongs and learns to contribute altruistically in a nurturing, physically and emotionally safe environment where they learn to build caring, trusting, and respectful relationships with individuals who are different from themselves."
We've said it many times before; camp teaches girls to be kind. There's a kinship, an intensity and closeness, to camp life where sharing this much (meals, chores, songs and laughs, for example) charges up our sympathy and compassion for each other. The camp community, defined by heartfelt relationships rooted in caring and generosity, simply inspires kindness toward others. At Rockbrook, it's easy to see too. Girls are helping each other in every activity. They're quick to comfort, support and encourage each other. There's warmth and affection in every greeting and cheer. Living in this kind of positive community feels really good also. It opens us all up to be more trusting, and paves the way toward greater resilience and self-confidence. Of course, friendships blossom along the way, making everything more fun. Kindness is definitely key at camp. Hooray for #CampKindessDay !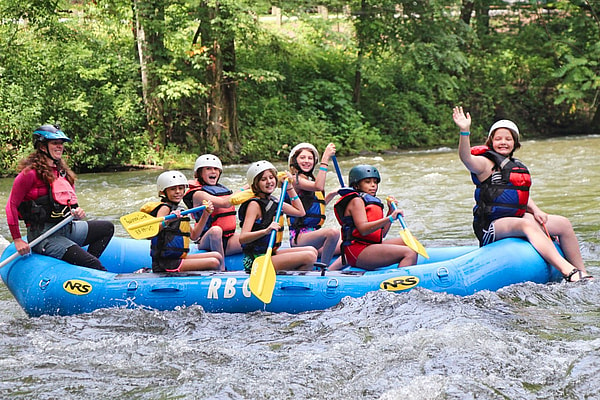 About half the camp went whitewater rafting today on the Nantahala river. One group drove over on Monday to spend the night at our outpost campsite before rafting the next morning. This group had a great time roasting marshmallows over a campfire, listening to the whippoorwills out at night, and battling at least one wolf spider hiding in the rafters of the tent platforms. The second group arrived in time for lunch before their trip down the river. For each trip, six girls, each outfitted with a PFD, paddle and helmet, piled into one of our rafts and with one of the RBC guides steering in the back, bumped and splashed down the 9 mile section of river. The predicted afternoon thundershowers held off until we were on our way back to camp, adding to everyone's enjoyment of their time on the water.
Back at camp in time for dinner, the girls were excite to find out that it was "Birthday Night," a fun special event where the dining hall is rearranged to allow everyone to sit at a table according to their birth month.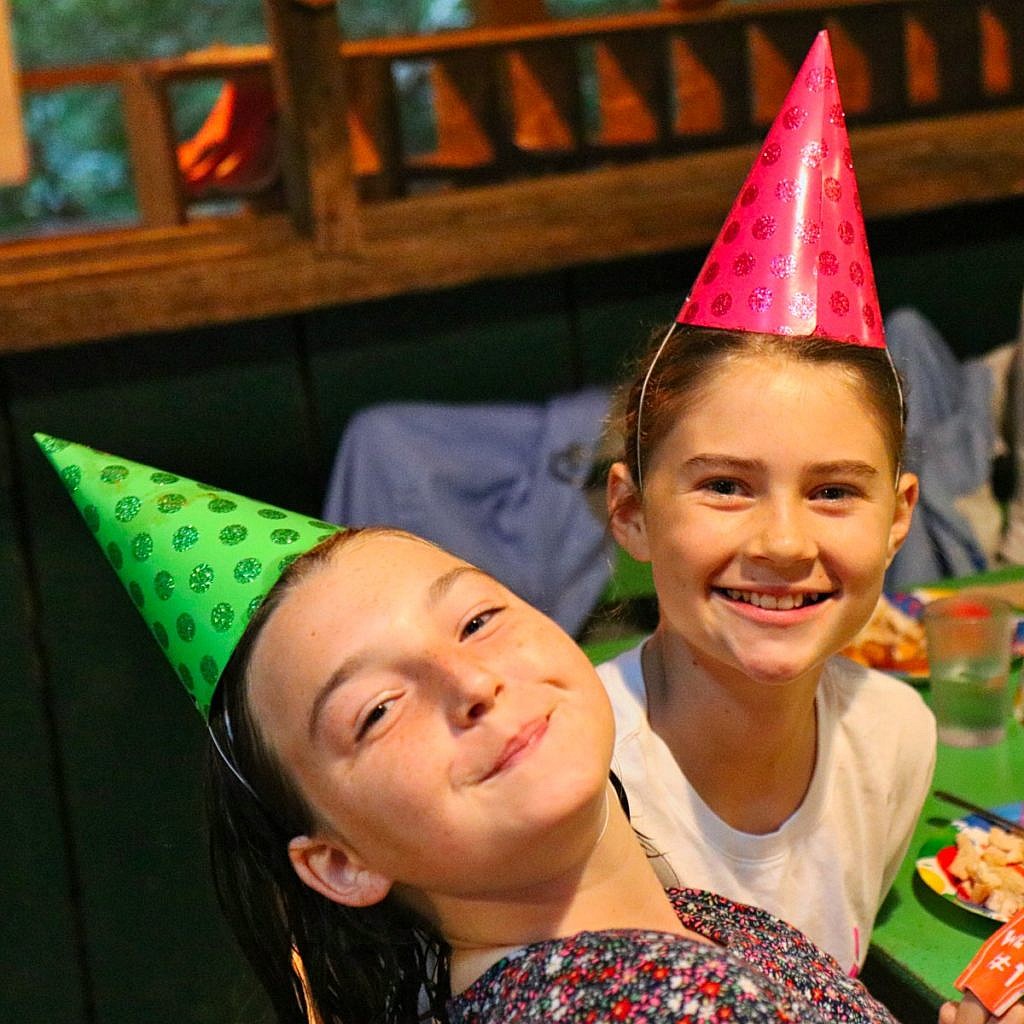 This is always a popular event because it means sitting with different people, staff and campers alike. It's one big birthday party for everyone at camp, and since there are 12 months, we had 12 cakes, each decorated by the Hi-Ups with colorful frosting and candy designs. Never missing an opportunity to dress up, we also made this party even more fun by giving it a "sports" theme with decorations and costumes based on different sports teams and uniforms. It was a colorful party of good silly fun for the whole camp.