At Rockbrook, our goal is to create a space that encourages independence. One way we do this during ordinary camp days is to preserve blocks of free time for the girls. For example, there are two free swims when the lake is open— one before lunch and the second before dinner. Free time is also great for a quick game of gaga ball or tetherball, to join the Rockbrook runners, hang out on the hill enjoying the mountain view, or just to take a shower. Campers are free to wander around and decide what they'd like to do. These are our typical times of beloved unstructured time that fosters room for exploration.

Something new this summer is Free Choice Saturday! This is a unique Saturday schedule we plan for only certain weeks of the summer, like today when only our Third session campers are here. It begins with all of the campers and staff coming together for an Assembly on the Hill. This lets us introduce the fun activity options happening around camp later in the afternoon. We also explain to the campers that they are able to visit any of the activities and are free to stay for as long as they would like! We are granting them the freedom to explore the options, and spend the afternoon as they like.
How does this work? We make sure to involve all of our staff to create some REALLY fun and unique activity options. This excites our campers to want to do them all! We also try to include a variety of different types of activities— some that are outdoorsy, some sports related, and others crafty, for example.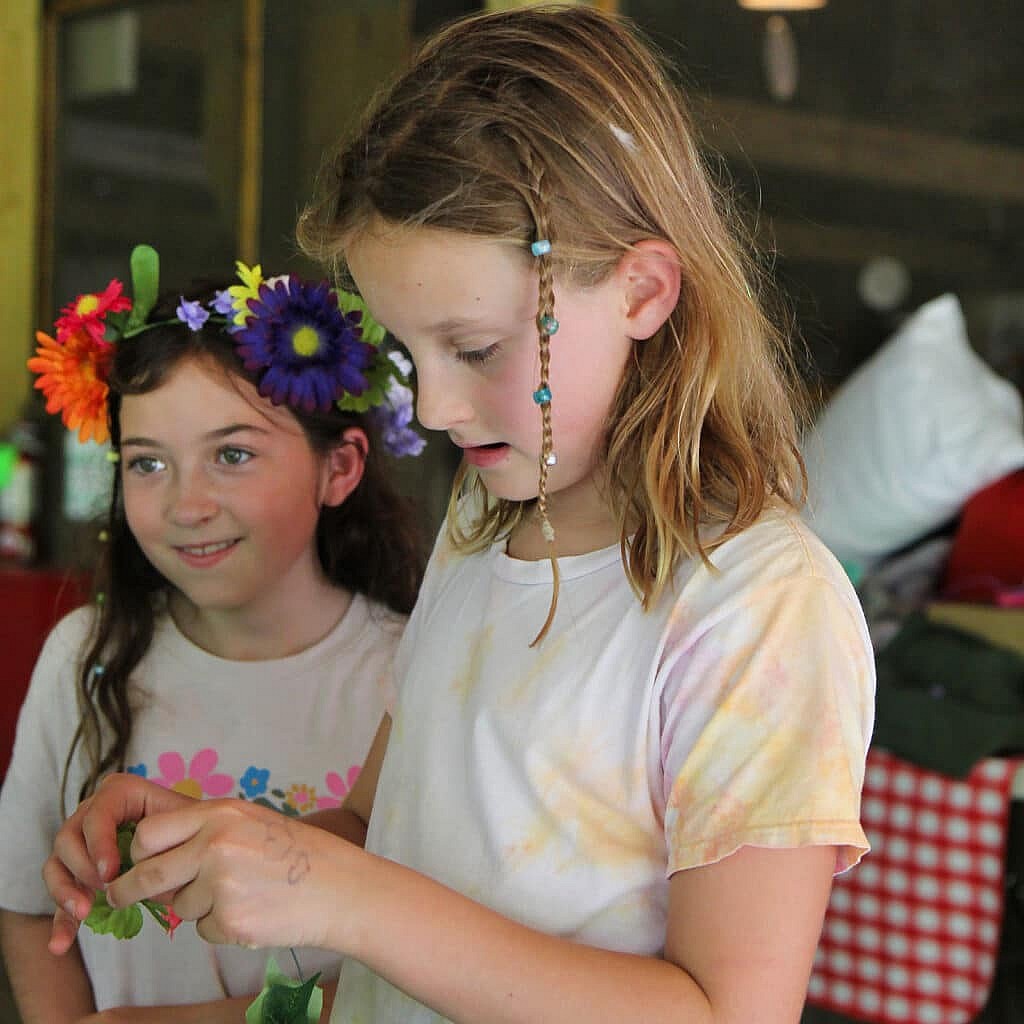 This Saturday, campers had the option to:
Watercolor at the creek by Curosty – On a hot day, what better way to cool off and unleash your creative side by dipping your toes, and your paint brush, in the cool water of the creek?
Gaga with Gagas at Gaga – A silly spin on the much beloved game of gaga ball! To make things more interesting we played gaga ball, dressed as "gagas" or grandparents, and listened to Lady Gaga.
Coke dives at the lake – A classic game that campers and staff love. Did you know Coca Cola, or any other non-diet soda, sinks when thrown in water? Well, it does! And it makes quite the game when you throw 48 cans of soda to the bottom of the lake in order to fish them back out to enjoy.
Flower crowns – A popular choice we have been doing all summer! Campers stopped by the dining hall porch to make the flower crown of their dreams.
Rockbrook Biathlon – Ever heard of a biathlon? It's an olympic sport involving snow skiing and riflery. We put a Rockbrook spin on the sport and had a group of campers running/walking our Rockbrook Runners Loop, while making pit stops at archery and riflery to enjoy some fun at the ranges, before finishing their lap.
Metalsmithing with Keri Zink – We brought in a local artist and metalsmith from Brevard for a metalsmith workshop. Campers went down to our woodshop and Keri helped teach them the art of metalsmithing by making bangle bracelets.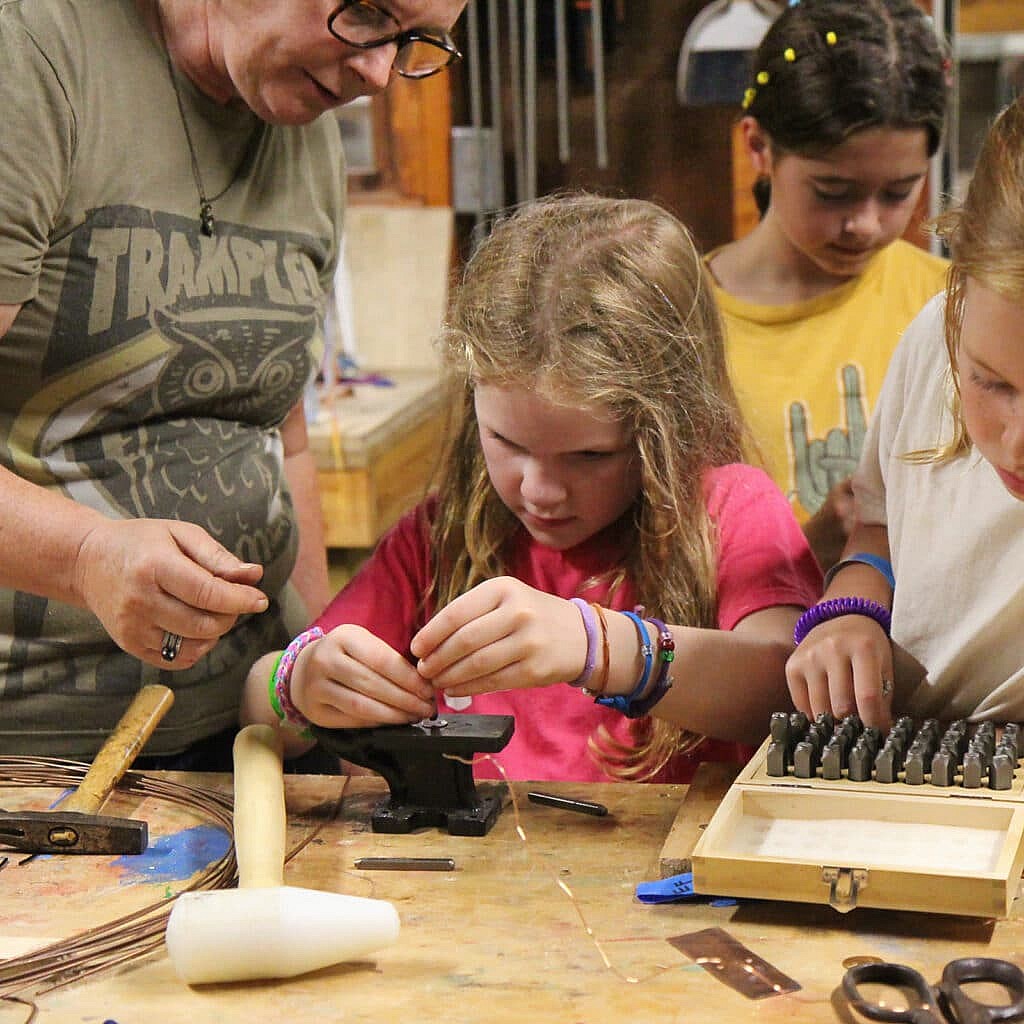 We also had two of our junior cabins visiting the wonderful Pucker Up Berry Farm, a cabin of middlers flying by on the zipline, and some friends finishing up glazing their pottery before the kilns were loaded last night.

We had so many fun options making it almost impossible to choose what to do!! Luckily, there wasn't a wrong choice so everyone at camp got to partake in lots of Free Choice Saturday fun.