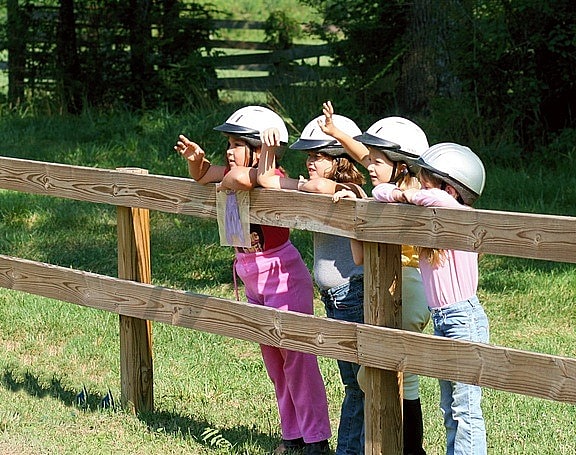 Can the youngest children at camp take horseback riding?
Absolutely, yes! The youngest girls at Rockbrook, who are 6 years old, are some of our most enthusiastic riders down at the equestrian center. Camp is a great place to develop girls' interests in horses, even to take their very first ride. Rockbrook has several experienced, gentle ponies, perfect for these young beginning horseback riders, and our staff is well qualified to teach beginner lessons. There's lots to learn— what to wear, safety rules, grooming, tacking up, how to mount, riding position, communicating with your horse, and so much more— but step by step, you'll progress through it all.
Equestrian Riding is fun and rewarding: yes, even for the youngest girls!