You can't hang out at Rockbrook for very long as an adult and not be amazed. What's going on here is amazing of course— kids are happily busy with a huge range of activities, stretching and growing in marvelous ways. At any one moment there is a camper doing something impressive. It could be as daring as learning a back walkover in Gymnastics, or as mundane as sweeping the cabin floor in the morning before breakfast. It could be creative like painting a watercolor still life. It could require calm attention like aiming a .22 rifle at a target 50 feet away. Campers prove they are strong hiking up to the top of Castle Rock. They are persistent learning to throw a pot on the potter's wheel. And they are coordinated when they figure out how to paddle their kayak in a straight line. Everyday, it's incredible how many decisions campers make on their own, away from their parents. These are just a few examples— and there are many, many more —of Rockbrook girls doing amazing things.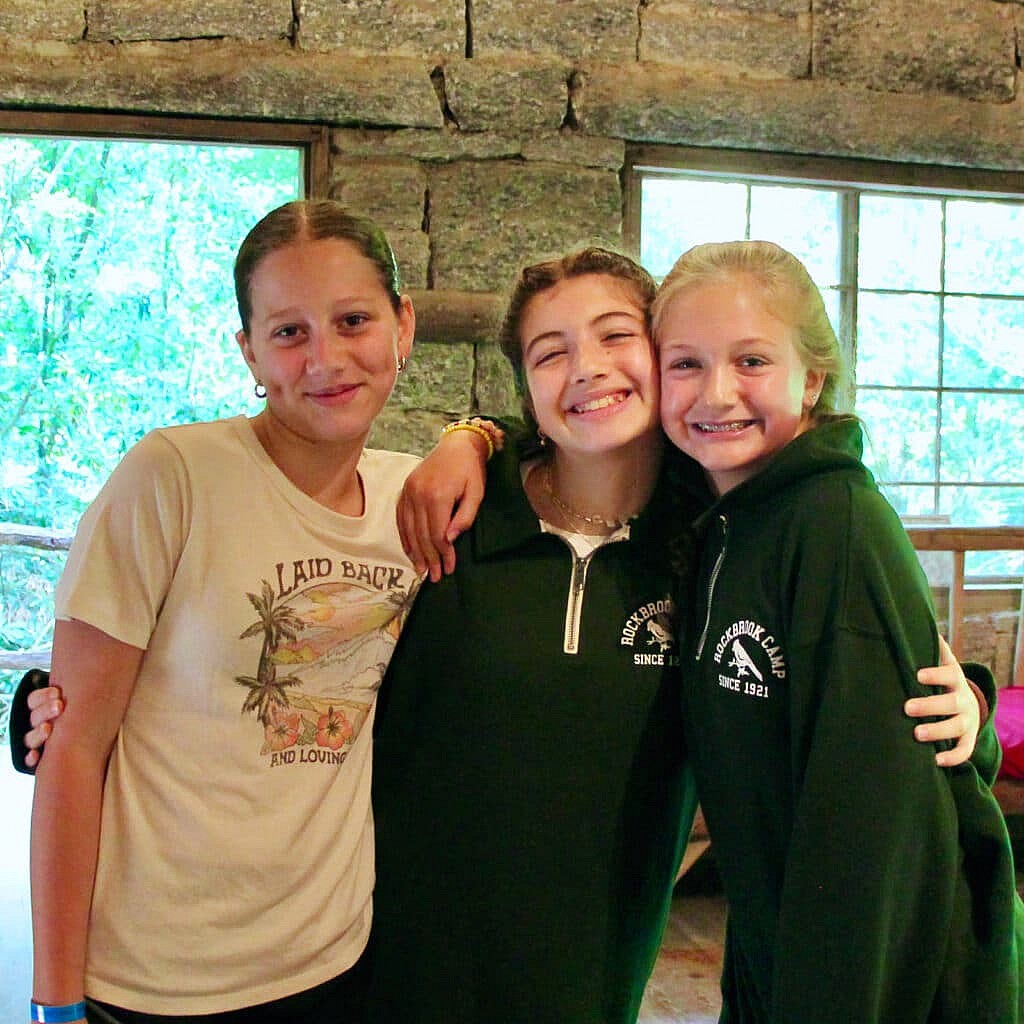 That's not too surprising. After all, Rockbrook offers a wide range of activities, and there are so many opportunities to try cool new things everyday. But there's something else about these camp kids that's even more amazing, something we adults rarely see (or experience ourselves). More than what they're doing at camp, it's their temperament. It's how they're doing things and how they're treating each other along the way.
In this environment, kids are different. You can sense it. They're more kind to each other, more respectful and more caring. It can take a few days for them to realize it, but at Rockbrook you can relax and be your true self without being afraid of "what others might think." The Rockbrook culture celebrates this value of kindness, reinforcing itself so that over time every relationship at camp takes on a genuine sweetness. Different from other places, kindness is contagious at camp. Soon it spreads and grows stronger, infusing our community with a spirit that makes girls feel supported, valued, and loved. With incredible force, this spirit begins to color everything we do. And it's lovely! Again, it's amazing to see all these girls be so nice to each other, be so happy in each other's company, and care so genuinely about each other.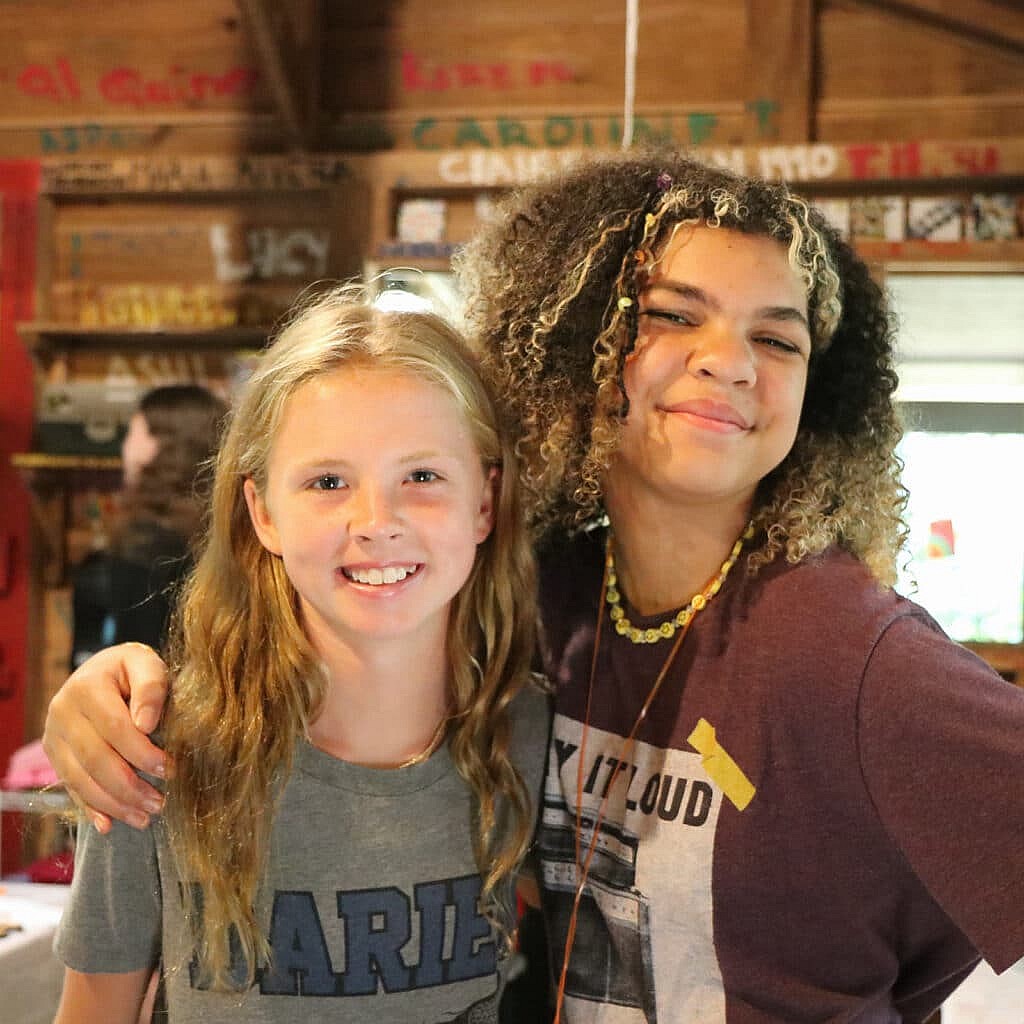 Parents often remark about their children being "nicer" or "more helpful" when they get home from camp. In interesting ways, the positive habits of camp, how girls feel about themselves and how they relate to others, can be carried home after camp is over. Time at camp, and the growth it fosters, can have lasting effects.
The other day, I stumbled upon a research paper that suggests this, namely that a summer camp experience can significantly "increase children's altruism." The paper by Yves Gerber, Edouard Gentaz, and Jennifer Malsert entitled "The effects of Swiss summer camp on the development of socio-emotional abilities in children" outlines several psychological and developmental benefits of a summer camp experience, but found statistically significant affects on altruism. Put simply, the researchers conclude that time spent at summer camp can help kids be more kind and compassionate toward others. Seeing how things go at Rockbrook, I'd say we could provide data to support that conclusion. It's nice to know that a peer reviewed study showed summer camp can enhance children's altruistic tendencies.
So while they're enjoying all of the exciting activities at camp, the special events, and out-of-camp-trips (like our evening adventure to Sliding Rock tonight), your girls are developing important personal skills too. They're practicing being kind and receiving kindness everyday. They're becoming more aware of the people around them, caring about them and for them. In the end, they're deepening their friendships. They're enriching their ability to connect with others through kindness, caring and generosity.
If you saw it here, you'd be amazed. I think you'll be amazed when they return home too.