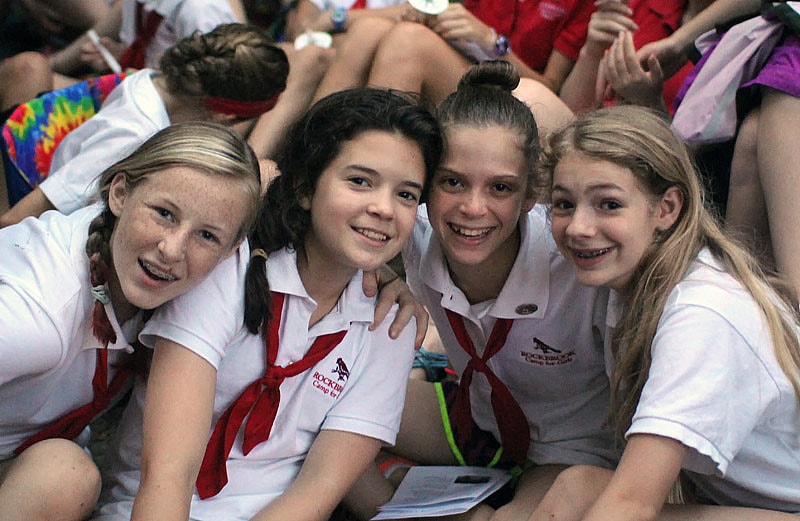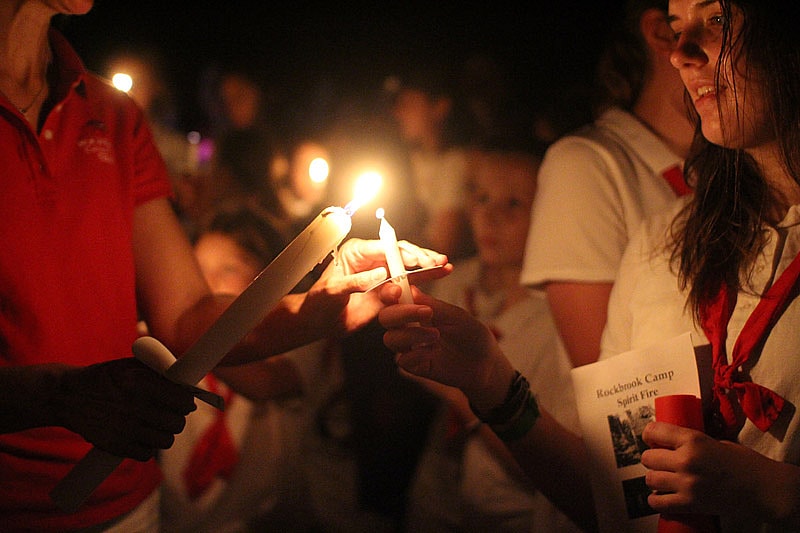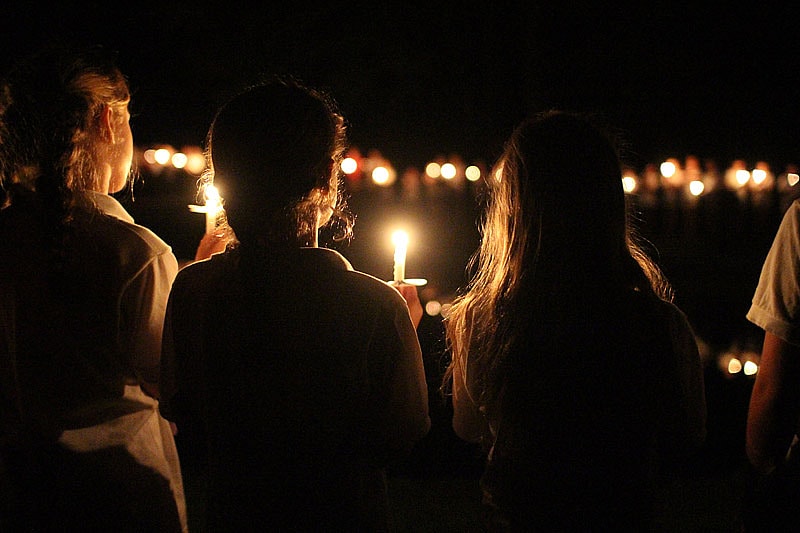 As we romp through our days here at Rockbrook, dressing up, singing zany songs, laughing and smiling more than not, it's easy to forget that a big part of what fuels this exuberance is something quiet and deeply emotional. There are feelings at work here, feelings of kindness, caring and generosity that have defined our camp community, and it's these positive feelings for each other, deep down, that make what we do so much fun. How much we all love camp deepens as this "Rockbrook Spirit" grows, drawing us all-the-closer each day.
Tonight during our closing "Spirit Fire," we witnessed just how powerful these feelings are for your girls. How they sat (arm and arm, as closely as possible), what they said (about the friendships and personal confidence they've discovered at camp), and how many of them were moved to tears during the campfire —made it clear how truly meaningful this session of camp has been. Since 1921, Rockbrook girls have closed their sessions in this way, paying tribute, essentially, to each other, recalling that the personal strides they've experienced, while derived from inner courage, were largely made possible by the support they felt from their friends.
It was beautiful to see, girls of all ages expressing their gratitude, gathered around a fire, with stars and tall trees all around. The evening closed with Sarah lighting a candle from the campfire, and everyone then lighting their own small white candle. Guided by only candlelight, all the campers and their counselors then formed a line around the lake, facing inward. With crickets and frogs punctuating their soft singing, and golden candlelight reflecting off the lake, the whole scene was just gorgeous. There's just no better way to affirm what camp means to us, and to mark the great session we just shared.