An opening day of camp is a spectacle of excitement. It's the start of something we've all been looking forward to, and is something that's filled with possibility, great feelings and new experiences. Just about everyone involved knows this feeling— the parents driving into camp with jittery children in the backseat, the campers themselves who've had to wait for many, many months for this day, and the enthusiastic cabin counselors literally jumping up and down to greet the campers as they arrive. Even the directors! All of us at camp were very excited this morning to open our second session of camp.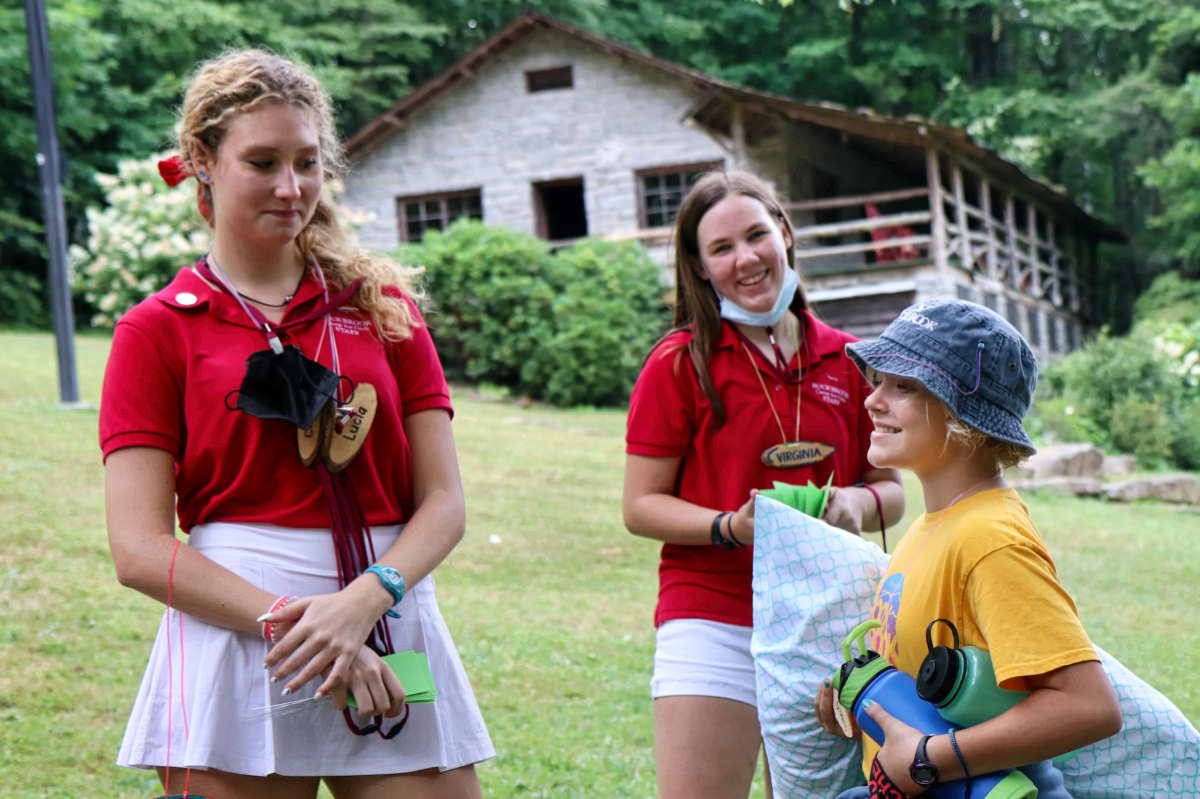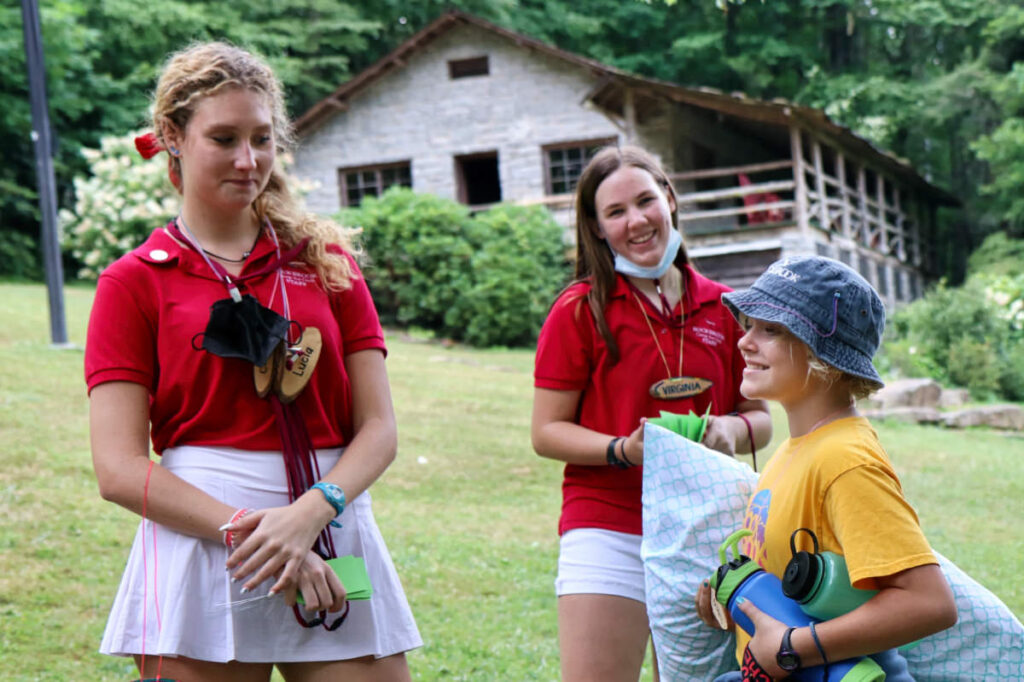 I want to thank everyone for managing all of the pre-camp tasks we asked of families this year. In addition to all the regular health forms and camper information forms, this was another year that included covid-19 concerns and this created an added burden leading up to camp. We know that is was a lot, but we're also very thankful that everyone, without exception, took care of the details. We done!
The parents being prepared helped make the check-in procedure go smoothly too. Our staggered arrival times and "drive-thru" stations kept the line of cars moving steadily ahead all morning. The highlight of the process was hopping out the car and meeting each camper's counselors. Our crew of luggage guys worked steading all morning as well, quickly moving trunks and duffles to the cabins where the girls could begin setting up their cabins together.
Setting up the cabin has become a fun group activity now that the different aged girls are arriving at similar times. It really helps make everyone feel included as they arrange trunks in the cabin, share decorations, and pick their bunk more collaboratively. In fact, this whole day is an extension of this process as the girls spend most of their time with their cabin group.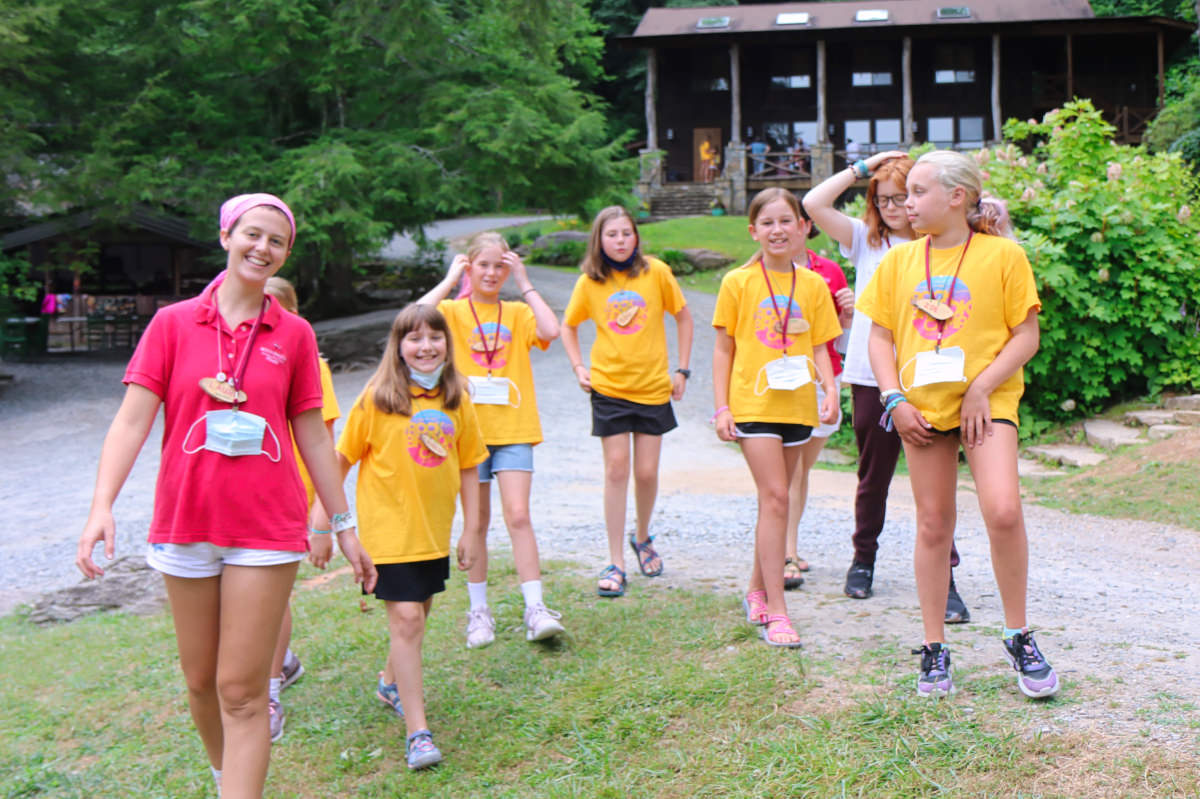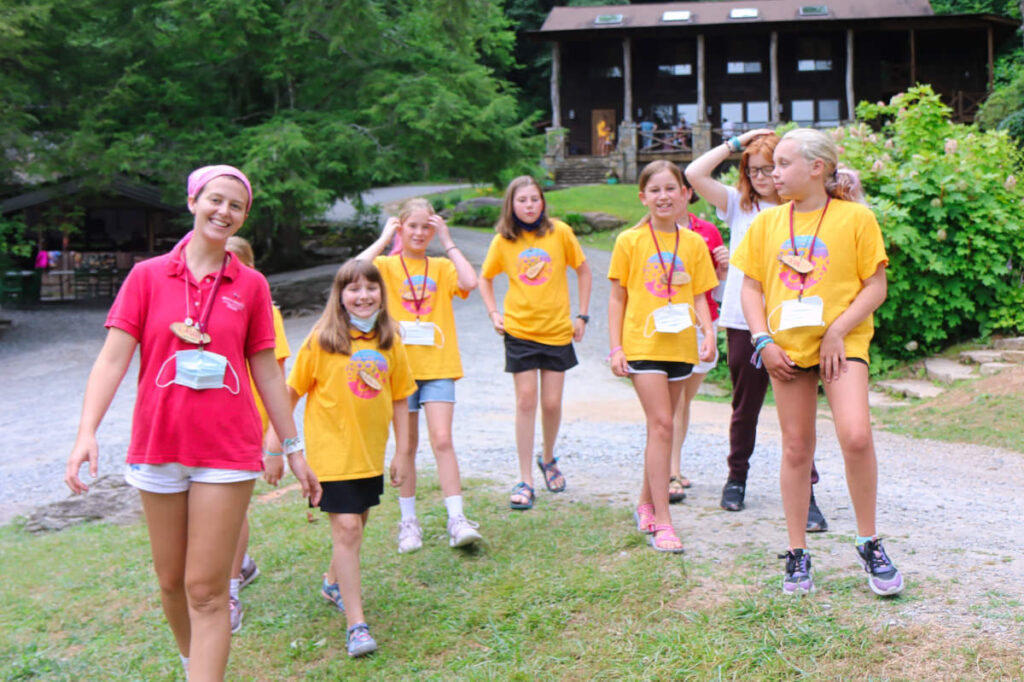 Lunch was Rick's signature homemade mac-n-cheese. This is a perpetual favorite for open day. And Rick does it right. Mountains of shredded cheese, pounds of elbow macaroni, mixed with a roux of butter, milk and flour, and baked until bubbling hot. Everyone loved it.
The cabin groups also spent time walking around and touring camp. This was a chance to visit the different activity areas and to learn where to find the Health Hut, the Office, the Dining Hall, the Gym and the Lake. We also spent time visiting the camp store to pick up the items parents ordered for their campers. Soon you'll start to see those new sweatshirts, bucket hats and water bottles in the photo gallery.
The afternoon brought all of us to the lake, all the counselors, directors, lifeguards, and campers too. It was time for our "swim demos," which is the process where we ask everyone to demonstrate their ability to swim. The lake has various areas that are appropriate for different swimmers, deeper and more shallow areas for example. To make sure everyone finds the best area, we check how well everyone can swim, tread water, and be comfortable in our chilly mountain lake. We all take turns jumping off the dock (cheering support!) swimming and treading water for a minute, and then receive a colored wrist band and tag. The three different levels are easily identified with this color coding.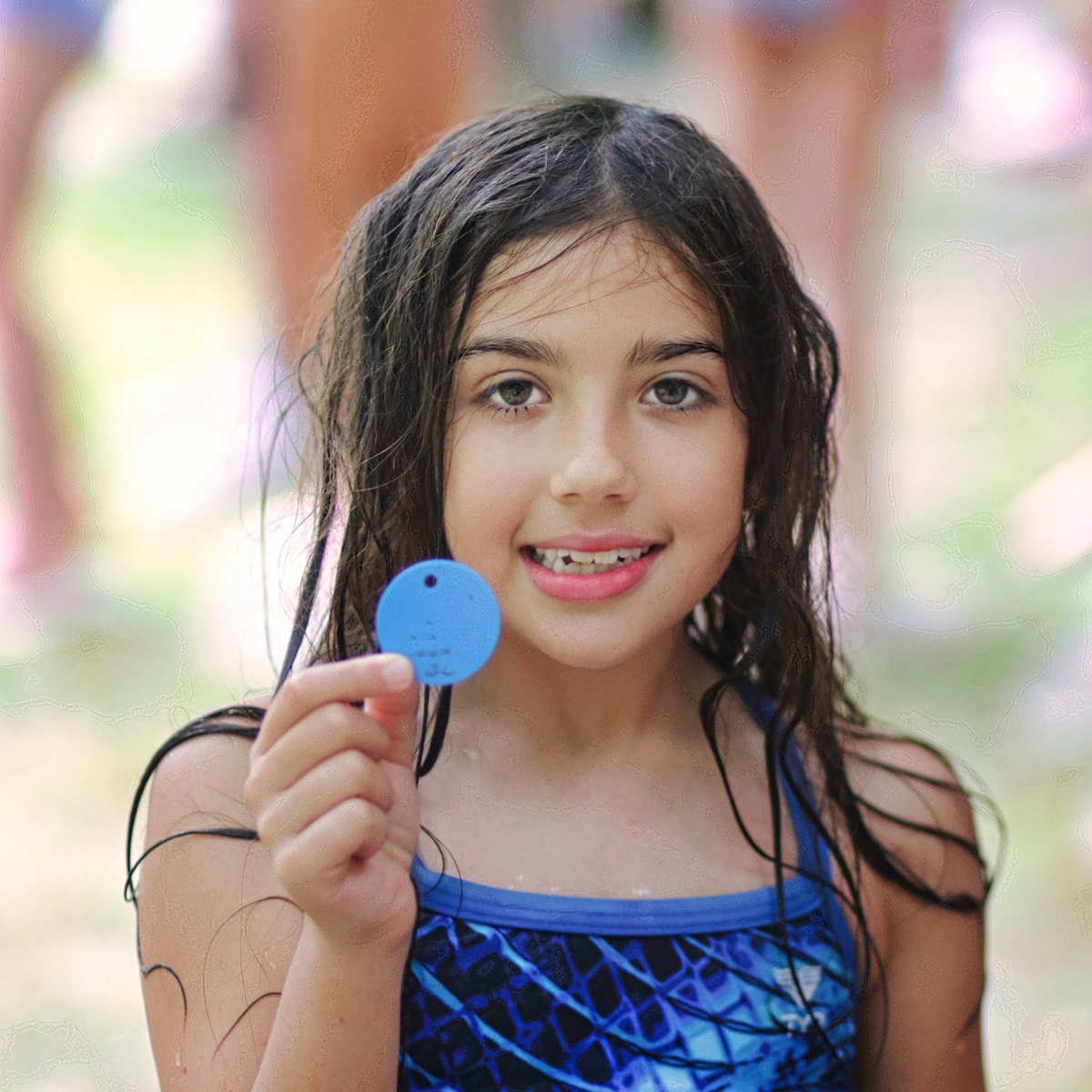 The lake is such a popular place to be, we want to make sure everyone has a chance to cool off on those sunny summer days. We now have a full board of tags, one for each person who can swim in the lake, maybe take a ride down the waterslide, or just float lazily in a tube.
We're off to a great session, and the girls are ready to dig into their first rotation of activities starting tomorrow. They selected their activities tonight, so they are eager to say the least!
Let me remind you to send mail… lots of it! The girls check their mailbox after lunch each day, and it's a big deal to see something waiting for you in your box. Likewise, it's a little disappointing to see your box empty. So write those letters! And send those emails (Instructions for sending mail are here). Everyone loves mail at camp.