You can't open a summer camp without the people. And today people finally showed up! After months of thinking and planning, Rockbrook opened its first session of 2022 this morning. Our staff arrived last weekend to work through a series of orientation meetings and trainings covering topics like health and safety protocols, how to teach activities, tips for managing cabin group dynamics, and how the philosophy of Rockbrook guides what we do here. Honestly it's a lot of discussion about what camp will be like, what we will be doing, so while informative, it just adds fuel to the feelings of anticipation leading up to opening day.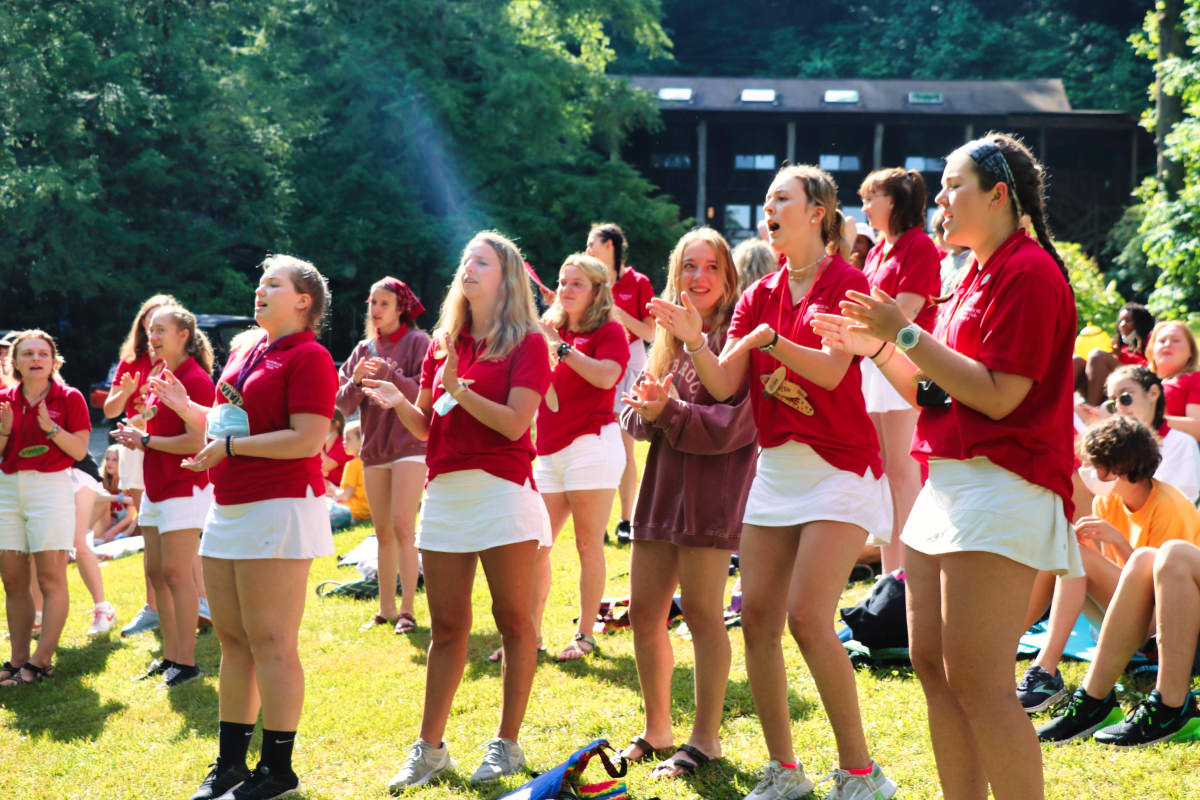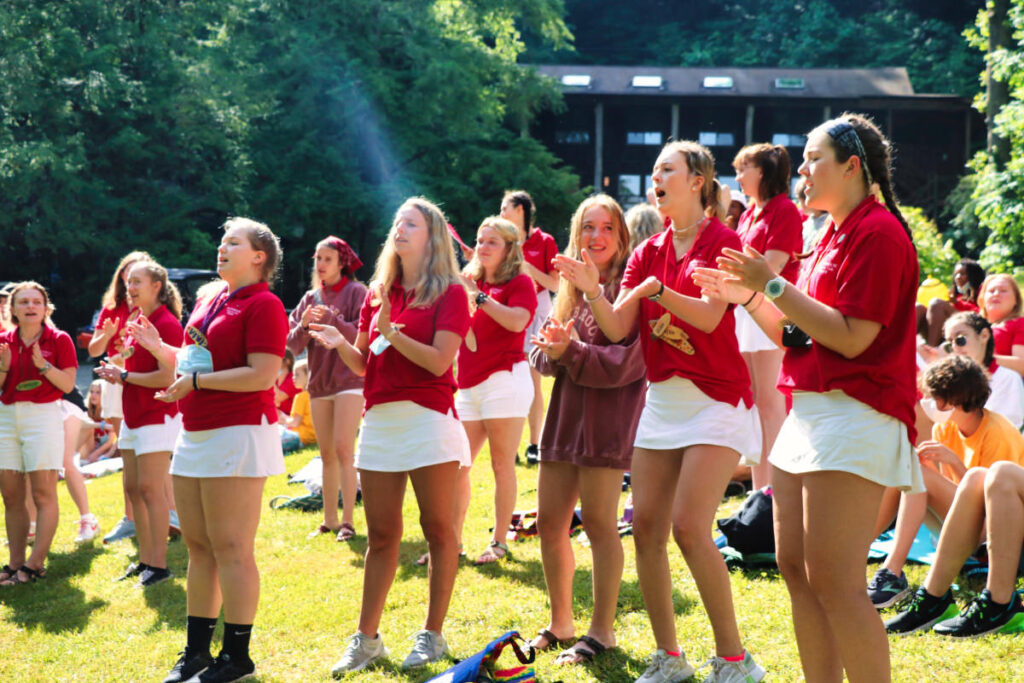 So it was very exciting for all of us to see those first campers arrive at around 8:30 this morning. Dressed in their red and white staff uniforms, our counselors were literally jumping up and down with excitement, clapping, singing, and playing games on the hill waiting for their girls to arrive. Everything we'd been talking about was coming to reality!
Our drive-thru check in procedure worked very well. Each station from the office folks to the nurses was organized and efficient, and that helped keep the line of cars moving nicely. And the staggered arrival times spread everyone out enough that we never had a rush of families arriving at the same time.
I want to thank all of our families for being so organized and arriving having complied with all of our pre-camp protocols. We know it was a burden to arrange for a PCR covid-19 test, to track symptoms for a week, to complete all of those forms (!), and package medicines especially for camp. Thank you! We're certain that your efforts will play a critical role in our running a safe and healthy camp. It really means a lot.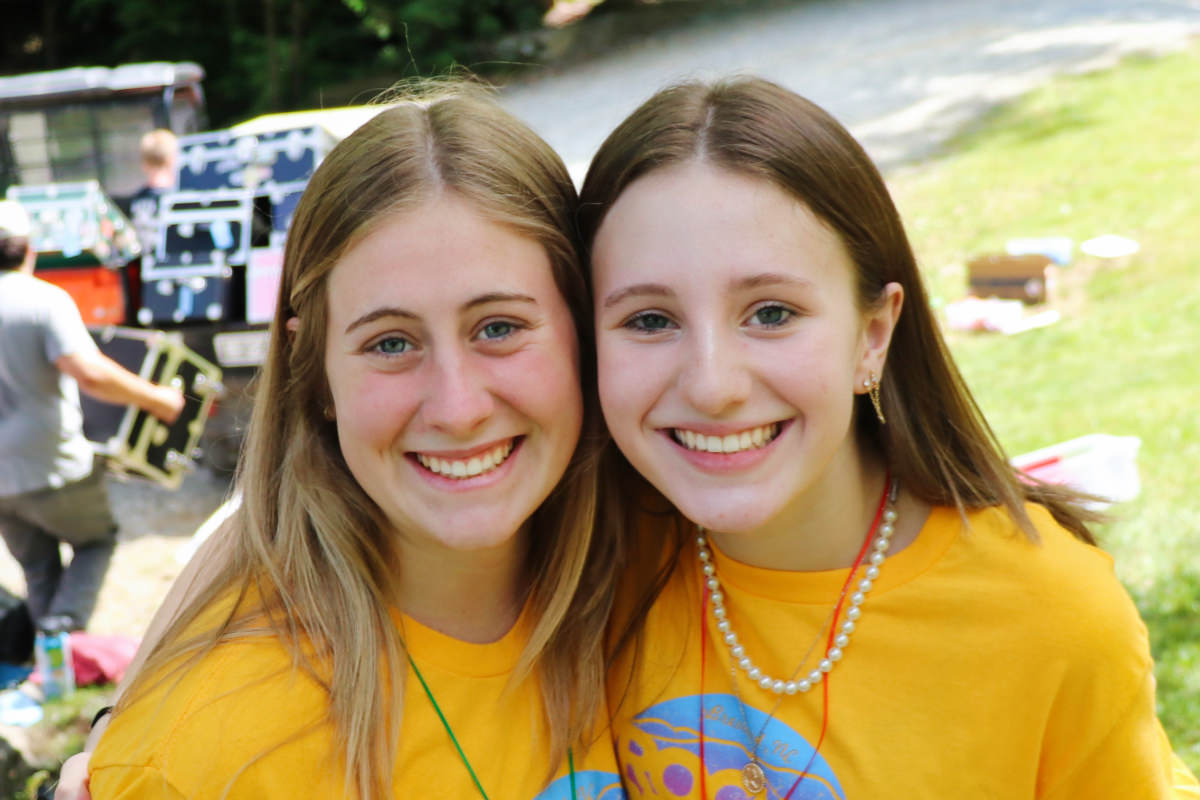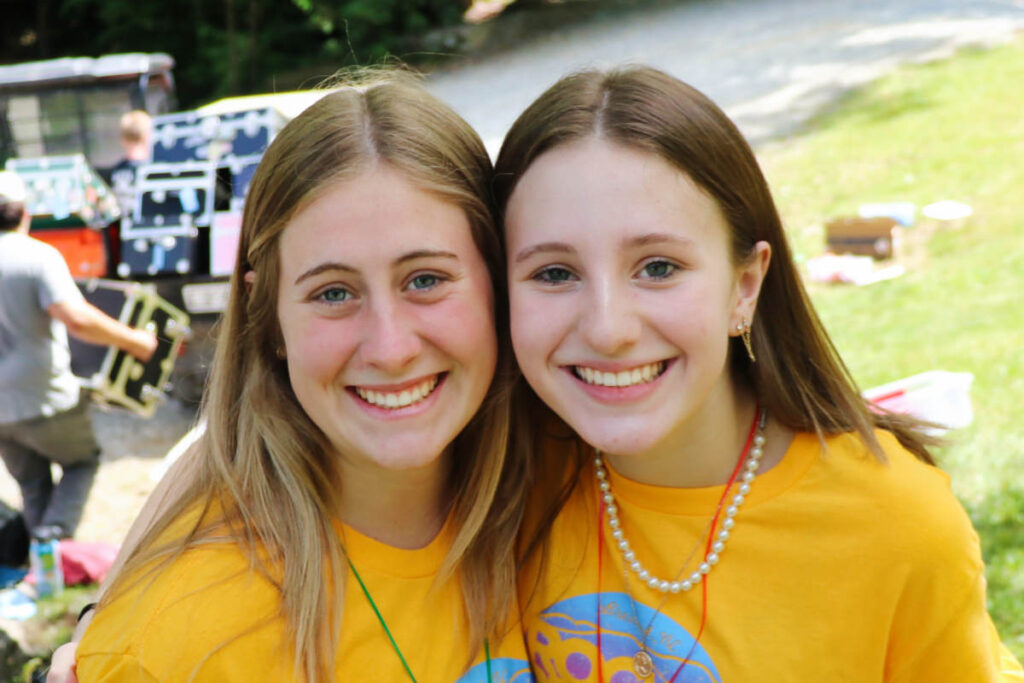 The absolutely perfect weather added to the delight of the morning— old camp friends reuniting, new campers being welcomed and suddenly finding themselves swept along as cabin groups began setting up their bunks. Soon groups of girls led by their counselors were exploring camp, warming up the tetherballs, and getting to know each other. The organic beauty of Rockbrook was sparkling all morning long, and mixed with the joyful cheers of everyone arriving, it was extraordinary.
Lunch was a perennial favorite: Rick's homemade mac and cheese, fresh fruit and salad. All hot and cheesy, its a pasta dish that always pleases the crowd. It took about five minutes before a song broke out during lunch, and then only a few minutes longer for another to bubble up. It's part of the fun of having dozens of friends sitting together for a meal.
The afternoon brought us all to the lake because the lifeguards were ready to let everyone demonstrate their swimming ability in anticipation of all the water action we'll be offering at camp. Ready to swim, each age group took turns jumping off the dock, swimming out to give a high five to one of the guards, and then back to the deep part of the lake to tread water for a minute. There are a few different "swimming levels" that align with any difficulties doing any of that, but everyone can take advantage of the lake at camp in some way (maybe while wearing a life vest, for example), no matter what their swimming ability.
This summer we have brought back individual activity choice for the girls, so we also spent some time later introducing them to all of the choices. While the campers watched, the counselors and activity instructors took turns making short presentations, performing skits, and singing songs about their activities. These silly presentations are great ways for the girls to meet the counselors and pick up on the joy they have for what they teach. It demonstrates that there's big fun to be had by singing, dancing, putting on a costume, and laughing at each other's antics. It proves how the spirit of Rockbrook can begin with genuine kindness, and lead to a confidence that opens you up for silly, silly fun. Experiencing that. That's how we start.