"How did we come to meet pal?
What caused our paths to blend?
'Twas fate we came to Rockbrook,
And you became my friend."
As the song prompted, that was the question we all pondered tonight at our final campfire of the session, the "Spirit Fire." Dressed in our red and white uniforms and gathered on the locust-wood benches, we couldn't help but realize that something miraculous had occurred over these last few weeks. We have become friends, camp friends, forming the kind of close friendships that are so real and meaningful they are brimming with emotion.
The Spirit Fire tonight released that emotion. As girls stood to talk about how lucky they feel to have attended Rockbrook, how grounded and free they feel here, each and every one also marveled at the friends they had made. Sharing this much together— the songs and muffins, the skits and the goodnight circles —brought us together. These camper and counselor reflections, combined with the traditional songs sung— "Nothing is Better than This," "The Streams and the Mountains," and "The Spirit of Rockbrook," for example —set off waves of melancholy for some of the girls. Tears and softly checked sobs became contagious as everyone became more aware that our camp days this summer were ending and that we would soon have to say goodbye to our friends.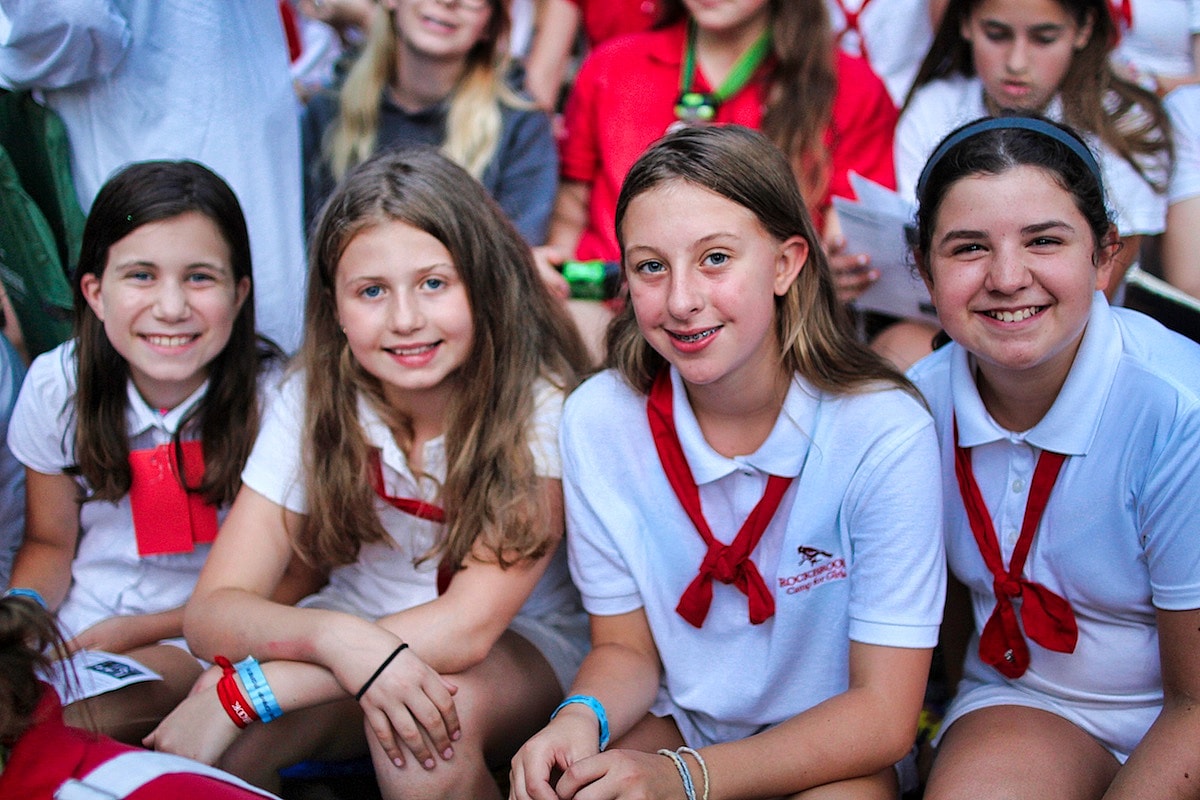 When Sarah spoke, she reminded us that coming to Rockbrook was a journey of discovery. It has been a time away from home that included meeting many wonderful, kind people, that sometimes presented us challenges to overcome, but also opened up new stripes of our personality. It has encouraged us to play, to be silly and creative, and to grow more comfortable with our true selves. Her hope, she said, is that we would find ways to be "Rockbrook Girls" once we return home. If it feels this good to be a Rockbrook girl here at camp, then perhaps at home we can be the same.
I believe your girls will do just that. You'll see their Rockbrook spirit now and then, a flash of confidence, kindness, or enthusiasm. It may be subtle, but you'll be able to tell they've grown. I hope you're as proud of them as we are. This wonderful session has proved it.