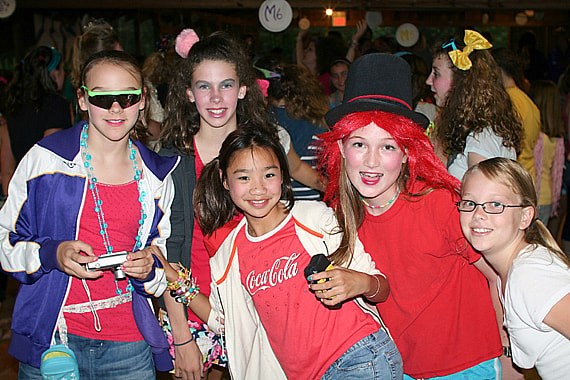 Looking over the listing of girls attending Rockbrook, this summer and in the past, it's interesting to see how many campers are from South Carolina. It's not too surprising if you realize a couple of things about RBC.
First of all, camp is located only about 8 miles from the South Carolina border. You have to go up the mountain to get here, but you can drive to Rockbrook in less than 6 hours from just about anywhere in South Carolina. Here's a map showing camp's location.
There is also a long tradition of Rockbrook directors being from South Carolina. For example, our former director "Jerky" (Ellen Hume Jervey) was a native of Charleston, SC. Later, the Stevensons and the Whittles where also from SC.
Another thing to appreciate is that before air conditioning was common in the south, heading to the mountains was the best way to cool down in the summers. South Carolina summer camps would even establish outposts in the "upstate" for this reason. It's hard to beat the mountains in the summer! If you're from Columbia or Charleston, you know what I mean.