For quite a while, we've been writing on this blog about the benefits of summer camp for children. For more than 100 years now in the United States, sleepaway camps have been organized and generations of children have grown stronger, more confident, become leaders, forged close friendships, and acquired all kinds of physical, personal and social skills as a result. There really is little doubt that the sleep away camp experience of "getting away" for a few weeks is valuable for children in long-lasting and profound ways.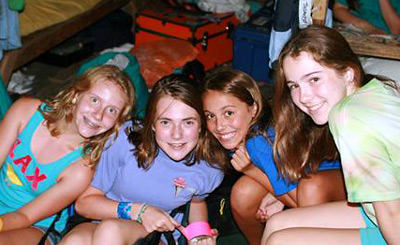 Even while recognizing all of this, however, there is a growing awareness that certain modern forces are threatening this great American tradition. Today, much more than a generation ago, there is competition making claims on our kid's summer time. A recent article by Mary Beth McCauley in the Christian Science Monitor entitled "Sunset for Summer Camp?" claims as much. Quite correctly, the author observes that demand for shorter camp sessions is increasing, as opposed to longer "all summer" camps. A number of factors are contributing to this trend. School systems are shortening summer vacations. Competitive school sports teams and their coaches driven to win are requiring summer workouts (e.g., soccer "camp") and scheduled practice days before school opens. Parents are reserving parts of the summer for family travel and vacations. Students are taking summer classes "to get ahead" (SAT prep, for example), and local, short-term day camps abound. With so many options, each claiming to be most important, it's easy to understand why some parents find it difficult to place longer camp sessions at the top of the heap.
Fortunately, understanding the camp experience, seeing the dramatic positive effects it provides all year round, there are those, and so many Rockbrook parents are among them, who know camp is one of the most important things you can do for your child. For these parents, camp isn't just a summertime diversion, some kind of extended amusement park; it's a core part of their child's personal development. It's a place for kids to grow and discover who they are. Sure it's fun, but it's the kind of fun that means something long afterwords.
We hear it all the time from our parents; camp means the world to their daughters, and they are committed to providing a camp experience for them. This helps explain why, despite economic pressures and competing summer demands, Rockbrook enjoys strong enrollment, with sessions filling and waiting lists forming each summer. Camp is important to our families, and to the girls who attend and make Rockbrook their own. Around here, camp is stronger than all of the forces that may be threatening the traditions we've all come to appreciate.