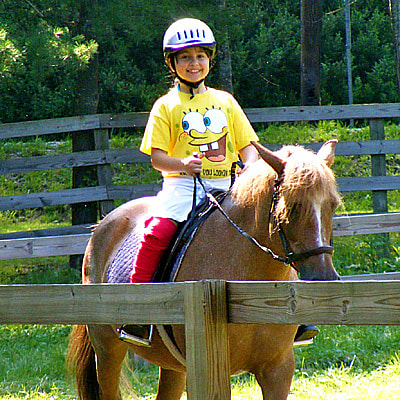 Down at the Rockbrook Stables, there's lots of action these days, even now after camp. That's because Brevard's Free Rein Therapeutic Riding Program has begun operating its equestrian programs there. Free Rein is a nonprofit organization dedicated to encouraging human-horse connections for educational and therapeutic benefits. Children, teenagers and adults with a wide range of disabilities make tremendous physical and emotional strides through riding and caring for horses, through having gentle, trusting relationships with such large, powerful animals. For many, these are life-changing effects!
Free Rein is a member of the Professional Association of Therapeutic Horsemanship International (PATH Intl.) and its teachers are PATH certified instructors. There are over 800 accredited equestrian centers like Free Rein around the world promoting equine-assisted activities and therapies, and serving individuals with special needs.
Free Rein will operate its programs at the Rockbrook Stables during the school year allowing camp to run its equestrian programs during the summer.
Want to learn more about Free Rein? Visit their site!