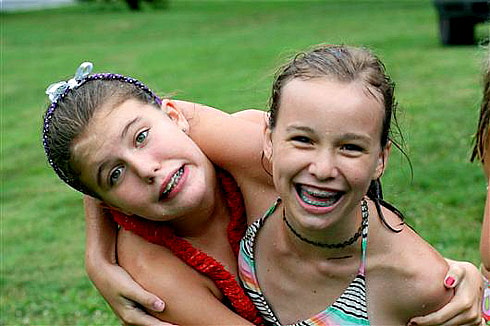 We wanted to pass along just a sample of the feedback we have been receiving through the end-of-camp survey recently sent out to parents. So many wonderful comments, happy campers and thrilled parents, it's enough to make all of us at camp blush! But also, it means a lot to know that the deep feelings we have for Rockbrook are shared with so many of our camp families. We can hear the appreciation and enthusiasm in your voices! Here's one parent's comments.
I would sacrifice just about anything to allow Emma to attend Rockbrook every year, and RBC is not an insignificant expense for us. I love so many things about Rockbrook: the activities that are only available to my daughter at camp, the confidence that she is developing over the years as she participates in different activities that push her comfort level, and the camp friendships that she is building from year to year. I truly believe that Rockbrook Camp is helping shape my daughter into a stronger, more confident person. I am so glad that we found it!
Wow, thanks so much!