With the summer now behind us, and our attention focused on the new school year, I wanted to think back about camp and thank everyone who helped make this one of the best Rockbrook summers ever.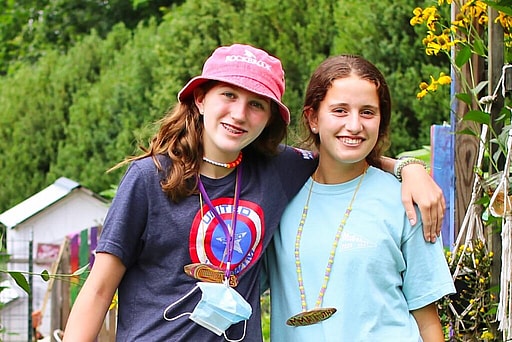 Back in May, we weren't 100% certain how it would go when we opened camp. There were still plenty of unanswered questions looming about how the pandemic would affect camp life. But working with guidance from the American Camp Association, we rethought everything in terms of the coronavirus. We took great pains to consider how we might keep infections out of camp and how we could minimize its spread if it did, despite those efforts, sneak in. We changed how we organized our in-camp activities, doubled our health care team, spread out our food service onto new outdoor dining areas, and created a plan for pre-camp testing, quarantining, and a reasonable system of mask wearing for campers and staff members.
But all of this wouldn't have been enough if our campers and their parents hadn't been so supportive of these new safety protocols. Thank you parents! Thank you for placing your confidence in Rockbrook and for believing in the benefits of a camp experience for your girls, even if that experience would be different in some ways from years past. Thank you campers for your enthusiasm and love of camp. Thank you for sticking with us through 2020 when we had to close camp. And thank you for your trust in 2021!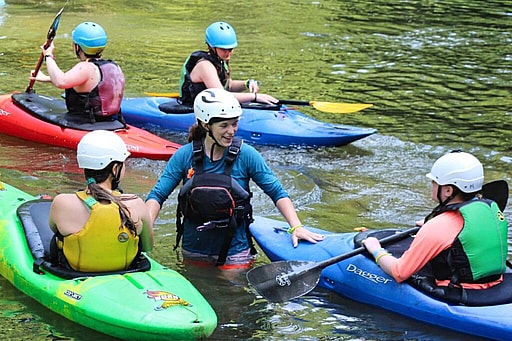 The success of the summer wouldn't have been possible without the extra hard work of our leadership team, incredible staff of cabin counselors, adventure guides, activity specialists, housekeeping, maintenance and kitchen teams. While some camps struggled to fill positions, Rockbroook was fortunate to have every role filled with excellent folks who showed real dedication and commitment to doing their best work, even under more challenging conditions. To everyone who worked at Rockbrook this summer (all 172 of you!), thank you! Each of you contributed something special to this camp community.
Thanks to this good planning, to families doing their part, and to an incredibly hard-working camp staff— plus a dose of good luck —this past summer was COVID-free. We had no positive cases of the coronavirus at Rockbrook. Despite the ongoing pandemic, Rockbrook had a fantastic camp season— refreshing everyone at camp, rebuilding our connections to what really matters, and reviving that camp spirit we've all yearned for. We are all grateful beyond words.
We're already looking forward to next summer when we can welcome everyone back to Rockbrook and recreate that great feeling of camp— the relief that comes from being surrounded by a supportive community, the joy of being utterly silly just for fun, and the pride that blossoms after accomplishing new things.  We're looking forward to seeing again all of the great people that make up the uniquely caring camp culture of Rockbrook.
Let's stay in touch, and we'll see you real soon!