Hey there! My name is Emily Schmitt and this is my eighth summer at Rockbrook! Six of those years have been as a camper and I'm now in my second year on staff, this year being my first as a full counselor. Last year, I lived the CIT (counselor in training) life and was not sure what to expect this summer because I'd be filling a role completely new to me.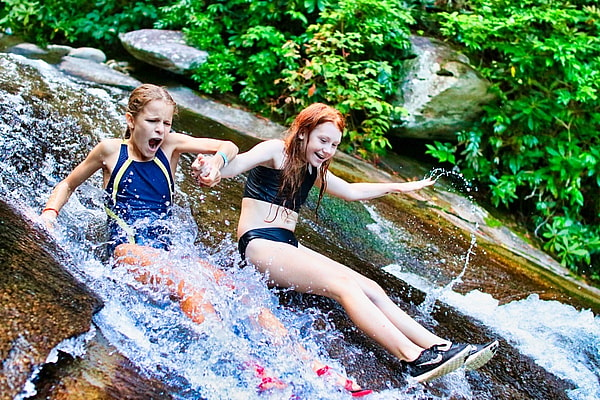 I'm on the Middler line, leading a group of girls either going into sixth or seventh grade— so a very transformative period in their lives to say the least. I started coming to camp at this age. I was about to start sixth grade and though I remember a lot about my camper years, details of my activities and the small minutia of camp life have faded from my memory. The main thing I remember clear as day are all the interactions I had with my counselors. They were my world when I was at camp. I was so obsessed that even after my second senior year I made one of my counselor's names my computer password! Yeah, I was that obsessed.
I was here for second session this summer and now that we're officially in third session, which happens to be the session I attended as a camper, I'm getting daily confirmations of the impact that I'm making on my campers— something that surprises me every time it happens. Recently, we had Jugband, where the whole camp gathers together and we sing old camp songs, make silly jokes, put on our best southern accent, and use anything around us as an instrument. I took on the persona of 'May,' short for "Mayonnaise," and soon after my campers started to copy me, and in the back of my mind I knew it was because they were following my lead.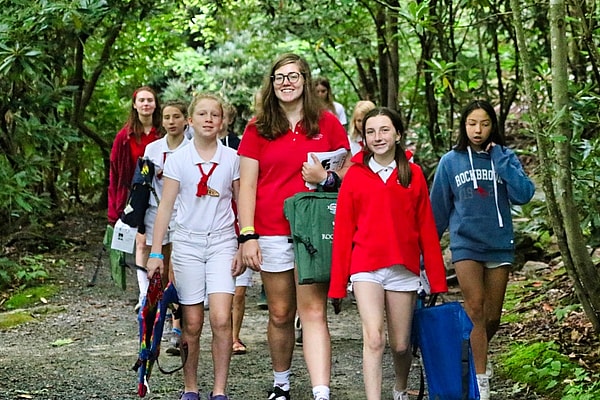 I'm teaching tennis and riflery this session, and though I am experienced down on the riflery range, tennis is something I am less proficient in, although I've played casually before. This was rather daunting for me, but I knew if I was enthusiastic, then the girls would be too. So, when we were signing up for activities, I explained to my girls that I was doing something that made me slightly uncomfortable, but I was going to do it with all I had and encouraged them to follow suit. Many of my campers signed up for new activities like climbing and gymnastics, and I even got one of my girls to sign up for tennis! Another example was during our Animal Planet themed dinner, when I started singing along to the songs that were playing over the speaker. Soon my whole table chimed in, and we were all singing along to "The Circle of Life" from The Lion King.
It's in the small ways that I know I'm making a difference in these girls lives, like when one of them will randomly give me a hug or they'll call out my name as I'm walking down the hill, just to wave. Back when I was a camper, I didn't know or realize that the small interactions I had with my counselors meant as much to them as it did to me. These girls are the reason I love this job and the reason I hope to come back for many more years to help create the magic of Rockbrook and make this place as special for my campers as it was for me when I was growing up.
— Emily Schmitt