This Sunday's chapel set the perfect tone going into the last week of camp for our Second Session campers. The theme was "We're All in This Together." Yes, it may sound like one of our favorite High School Musical songs (which was, indeed, performed during the gathering), but it was an opportunity to remind ourselves of the family that exists for us at camp even after we leave, as we get ready to say goodbye.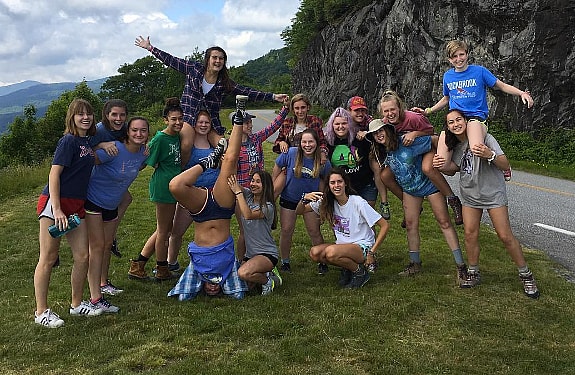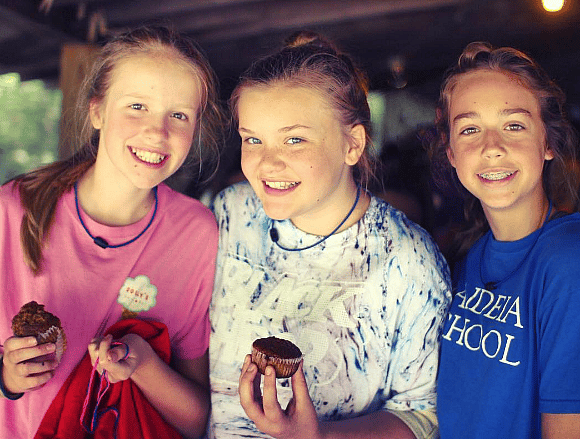 Forever friendship is a an undeniably powerful, recurring aspect of camp. Just listen to a few of our songs: "And when we say farewell, it shall not mean goodbye. The spark we lit at Rockbrook we know in ages ne'er will die;" "Turn around and we are strangers, turn around and we are friends, turn around and we are sisters forever to be."
An important part of this connection between Rockbrook girls that was talked about in chapel is that we don't have to see each other that often to maintain this bond. Also, because of the shared treasured experiences that we've all had at this overnight camp, sometimes we don't need to know each other very well at first to feel like sisters. For instance, I'm thrilled to meet Rockbrook girls at reunions or run into them outside of camp, because I know that this person just gets it. Without being particularly similar at all, there's a little spark when you're together and you both know you're on the same team. Like a camper said during chapel, "After you leave camp, you know there's a Rockbrook family who's always going to have your back."
But don't just take my word for it! Read a speech from one of our older campers, Annie, who was selected by her counselors to speak about the theme:
Hi. If you don't already know me, my name is Annie and this is my 8th year at camp. When asked to speak today about the theme, "We're all in this together," I suppose you could say that I was hesitant. Not because I didn't have anything to say or because I don't believe this theme applies to camp, which I do by the way. The real reason I was hesitant is due to having too much to say and not enough time or courage to stand in front of you to recite the past 8 wonderful years to y'all.

When thinking about this theme though, I feel the necessity to look back to my first day as a Rockbrook girl and how I was embraced into the welcoming, compassionate, and completely understanding community. I was just another 7 year old who was afraid of her own shadow, a complete homebody, and was unwilling to personally embrace the change of environments away from all I knew. This all changed when I immediately entered a circle of friendship and all my doubts dissipated. I soon learned that my cabin mates were going through the same experiences as me of leaving home, being placed into new circumstances, as well as being taken in with open arms. That was my first realization at camp that I was not alone, but that we are all in this together.

When I think of camp, I think of a community and a family. We have an unspoken code between friends and family, through the thick and thin of life. Rockbrook girls have stuck together since 1921. Generations of girls connected spanning the globe. Remember to embrace one another, look at each other with compassion, and most importantly remember that we're all in this together, whatever that may be. Rockbrook girls stick together.