After a warm welcome from counselors on opening day, our campers were eager to dive into all the action of camp! Today everyone began their first rotation of activities. Twice a week, campers get to select what activities they would like to take for the following three day rotation. Over the course of a full session, a camper could try every single one of our 22 activities. While that makes it seem like camp is jam-packed and busy, our daily schedule actually has free time built in throughout the day. Free swims and twilights allow the campers to have extra time at the lake, time with their friends, or just a chance to shower! We want our campers to learn and experience new things at Rockbrook, dive deep into the camp community, but also have the time and space to explore on their own.
When campers take activities, they get to have time with campers and counselors from other cabins. All our cabin counselors teach along with a few specialists, who help with some more technical activities. For example, pottery, curosty (weaving), and folklore (mountain crafts) have specialists because these crafts require more skill, experience, and safety precautions. Campers are able to form relationships both in and out of the cabin because our counselors teach activities. Plus, the girls get to learn more specialized, unique crafts they may not learn at home thanks to our talented activity specialists.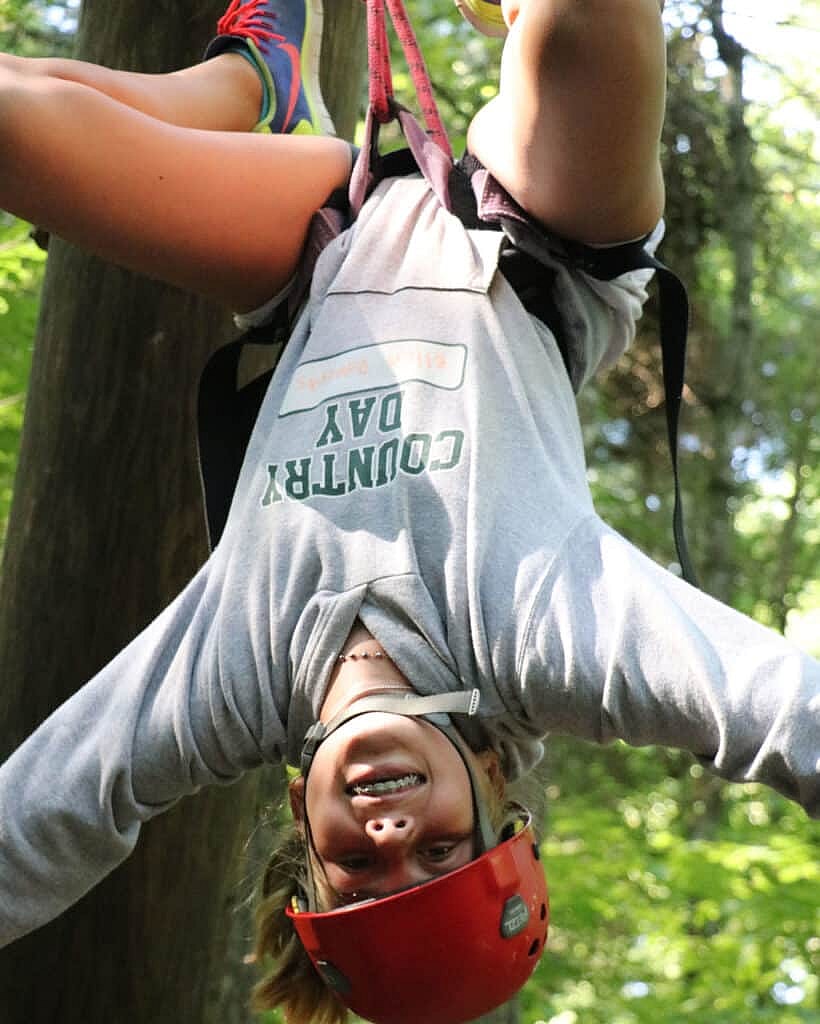 In addition to signing up for archery, jewelry making, and swimming, campers can audition for the play and take play practice as an activity. If you have been following the blog so far this summer, you already know the play this year is the Little Mermaid! The play is one of the most eagerly awaited events at camp, because the campers and play directors work all session towards their performance on the final day. Today, auditions began at 2nd free swim in the Hillside Lodge, and campers were lining up on the porch waiting for their chance to try out. At camp, anyone who tries out for the play gets a part—all you have to do is sing a song of your choice! The more the merrier is how we see it at camp; especially with the Little Mermaid, you can never have too many fish!
Our first full day of camp ended with excitement in the dining hall. After announcements, we played a round of Spin the Wheel! On the wall near the door to the kitchen in a white board wheel on which there are written various prizes. If a camper or counselor is lucky enough to be the last one standing after several elimination rounds (i.e. stay standing if you are wearing a friendship bracelet), then they may spin the wheel. Today, Senior 4 won Dress a Director, so tomorrow they will announce which director they want to dress up and when. Spin the Wheel is just one of the many fun surprises awaiting us this 3rd session. As they say, 3rd time's the charm!
To conclude our blog, please enjoy this haiku from our Waterfront Director, Audrey:
First full day at camp
Play auditions—sing a song!
Spin the wheel, spin the…