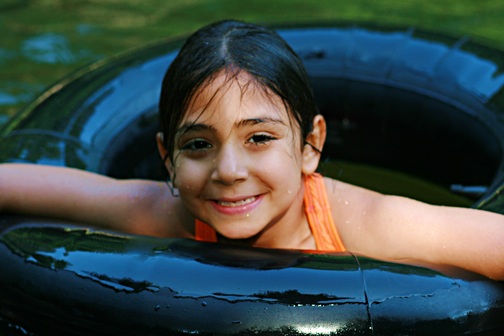 Going away to camp, particularly to an overnight or sleepaway camp, is a big step for kid. Being separated from parents, meeting loads of new people, and trying lots of new challenging activities— all these can be a little scary. Imagining it all, it's easy to worry and find yourself asking "What if…?" kinds of questions. In fact, it's just as common for parents to be scared and worried too. They also can suffer from a certain amount of "separation anxiety."
There are a couple of things that can help both parents and kids feel better about this. First, realize that this is perfectly normal and all parents feel nervous about being away from their children for extended periods of time. Likewise, all children see their parents as their basic source of comfort and can at first be reluctant to go without it. Being away from each other requires both parents and children to develop a new sense of trust. Parents must trust the camp (its directors and staff, in particular) to take good care of their children, and each child must learn to trust themselves and their abilities away from home.
Fortunately, summer camps are ideal places for this kind of growth. They offer safe, structured environments where each girl finds plenty of fun things to do, but more importantly, caring adults trained to encourage her to make her own decisions, and to be more independent and self-confident. Camps have a lot of experience in this. They know it can take time, but have seen thousands of children succeed at camp and be better prepared for challenges later in life.
If you are considering summer camp for the first time, it can help to practice the kind of healthy separation camps represent. For example, it's a good idea to schedule sleepovers at friends' houses or other long weekends away from home. Even with something this simple, kids learn they can do things on their own.
Camp is a wonderful experience for everyone. For both parents and kids, it's a chance to grow up a little.