At the end of August this year, Rockbrook continued to celebrate its 100th year by holding a weekend alumnae reunion. Women from all over the country who had attended camp as children, and some who had worked as staff members, made plans to return to Rockbrook, reuniting with camp friends and reviving their camp spirit.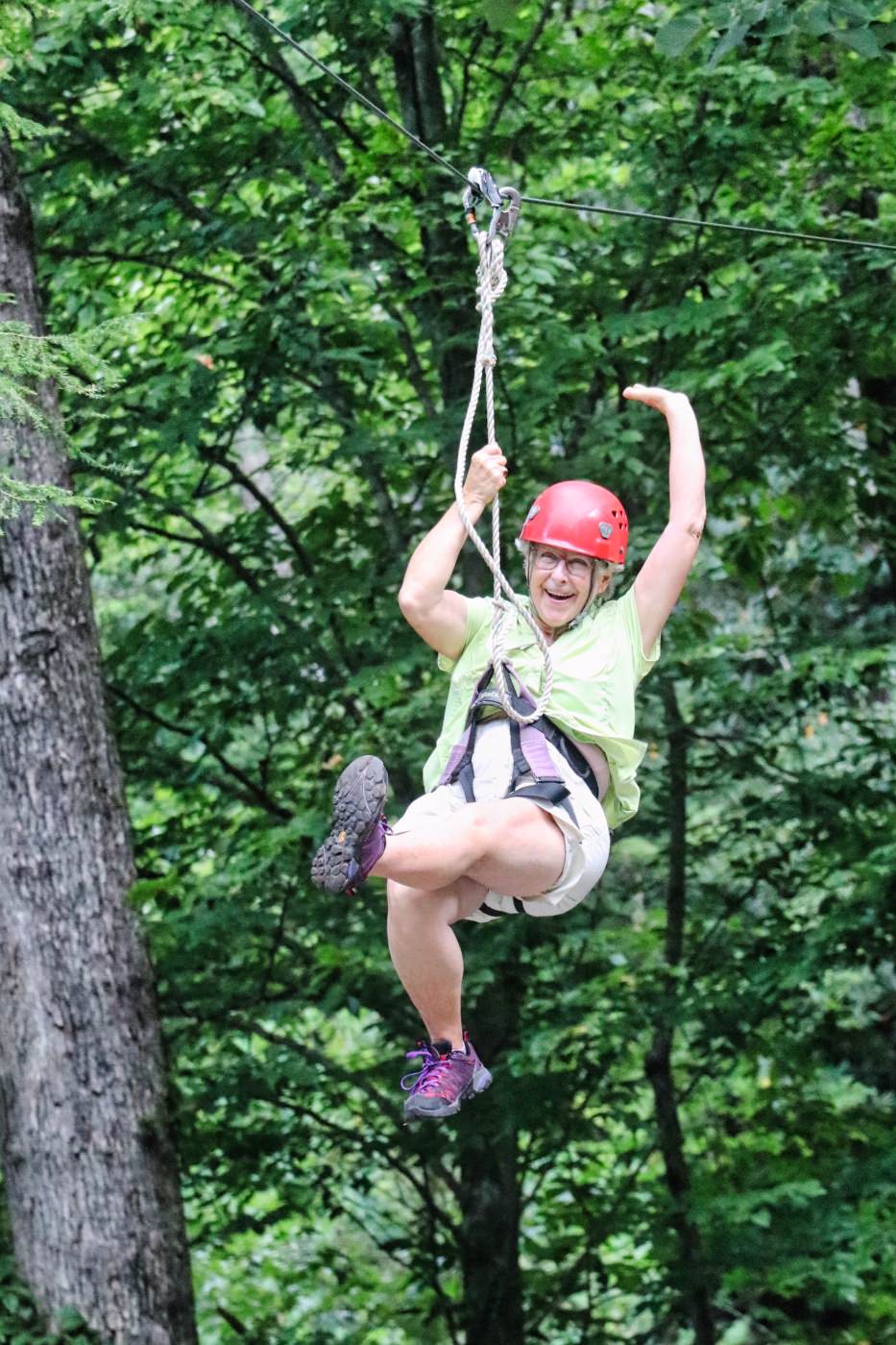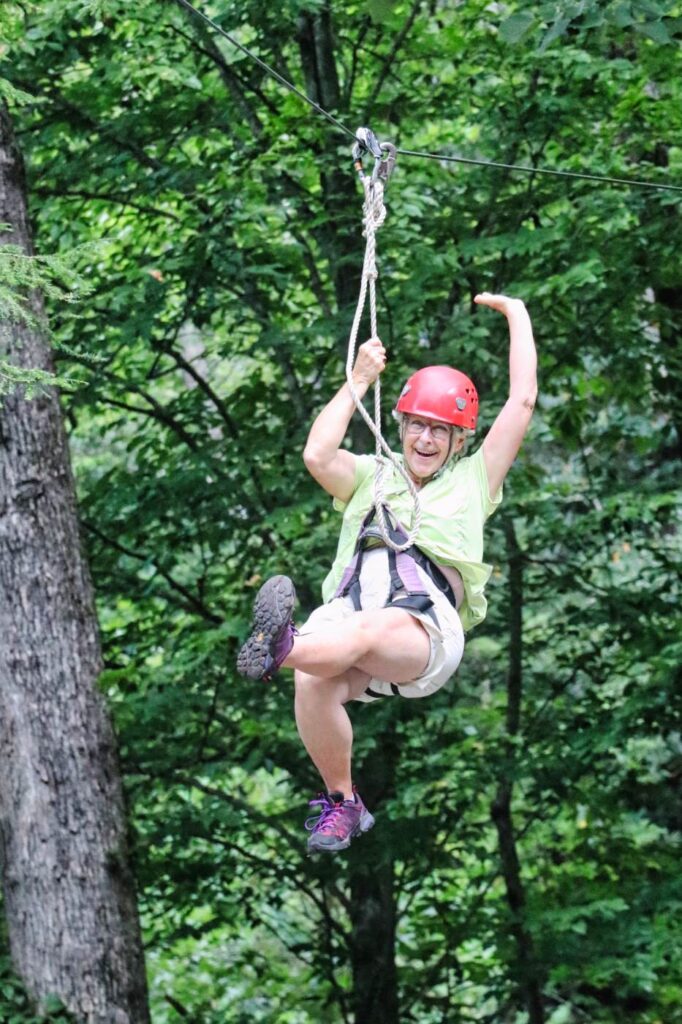 The reunion was a smashing success! Altogether 340 alumnae attended, bringing together women who were campers in the 1950s up to the 2000s. Most stayed overnight in Rockbrook's historic cabins. Several mother-daughter pairs, both of whom attended camp, enjoyed their time together. Perfect late-summer, mountain weather added to everyone's joy of spending time back at camp.
The weekend was full of laughter, conversation and reminiscing, but also filled with fun. The alumnae went on hikes around the camp property, swam in the lake, shot archery and riflery, climbed the alpine tower, flew through the trees on the zipline course, made pottery, tie-dye t-shirts, and friendship bracelets for each other. They enjoyed delicious meals, including fresh-baked muffins (of course!), a costumed dance party in the gym and a Spirit Fire.
Other highlights included tributes to former directors Teed Poe and Jerry Stone, and long-serving caretakers, Gladys and J.D. Owen. There was an afternoon wine reception at the Clarke-Carrier Rockbrook house where alumnae could view historic artifacts, photographs, and documents from the camp's 100-year history.
Here we've got a short video of highlights from the reunion. Filmed on Saturday, it's a wonderful tribute to the power of Rockbrook to make a difference in the lives of so many women.
Take a look and let us know what you think!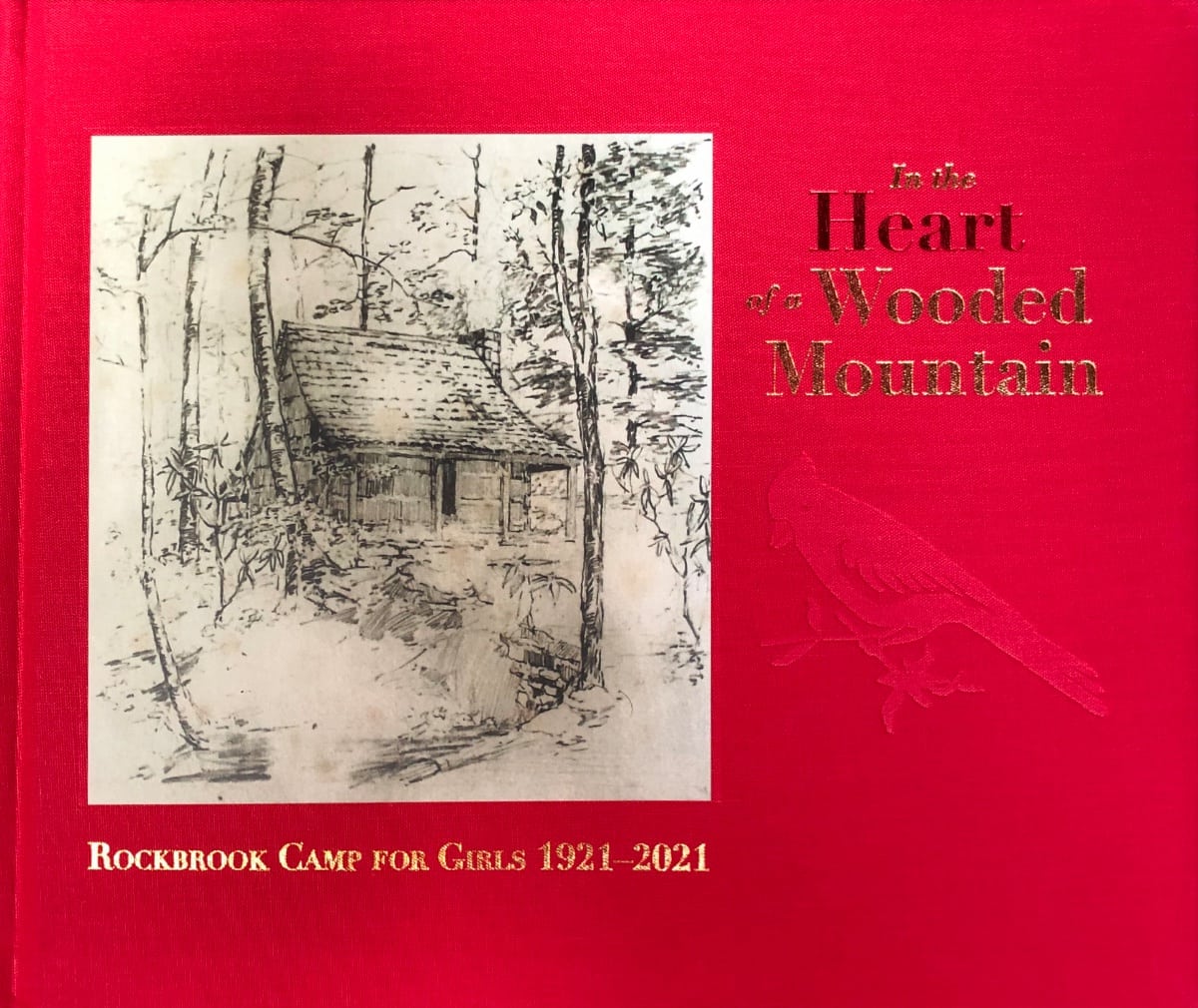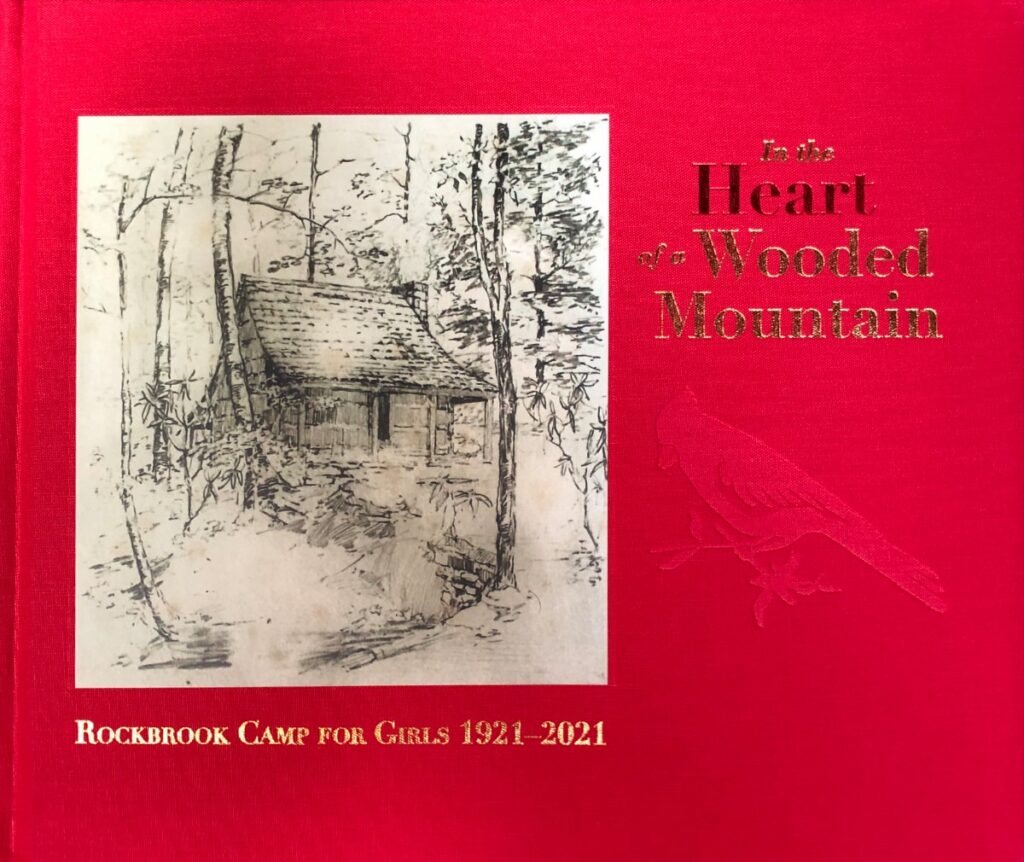 Also during the reunion, Sarah Carter unveiled, In the Heart of a Wooded Mountain: Rockbrook Camp for Girls 1921-2021, the hardcover book recounting the history of Rockbrook. All of the alumnae attending received a copy of the book and were thrilled to page through its detailed accounts and rare photographs. Copies are still available for sale in the Rockbrook online shop.
As memories of camp bubbled back to the surface— inspired by sleeping in the same cabins, walking along the same trails, taking a dip in the same lake —the women attending the reunion relaxed outside and enjoyed each other's company. They were so grateful to feel again the comfort of this special place, and the true friendship that it fosters. Following the struggles and isolation inflamed by the pandemic, the whole weekend was a rejuvenating testament to the power of camp and how much it means to everyone. Like for our campers this summer, being together at Rockbrook felt just right, proving once again that, now for 100 years, camp is indelibly fulfilling.