It's hard to overestimate the amount of activity that occurs in a single day at Rockbrook. It's even a little mind boggling when you take a detailed look into how the activities, trips, special events, and ordinary moments around camp weave together. Perhaps this multi-layered complexity isn't surprising when you consider the number of people involved— about 220 campers (almost a record!), 65 cabin counselors (a few more than normal), plus directors, adventure staff members, activity specialist instructors (horseback riding, ceramics, weaving, gymnastics, gardening, woodworking), and all of the support staff in the kitchen, health center, photography, housekeeping and maintenance crews. Every one of these people are engaged everyday, contributing to the community feel of camp, helping and being helped in countless ways.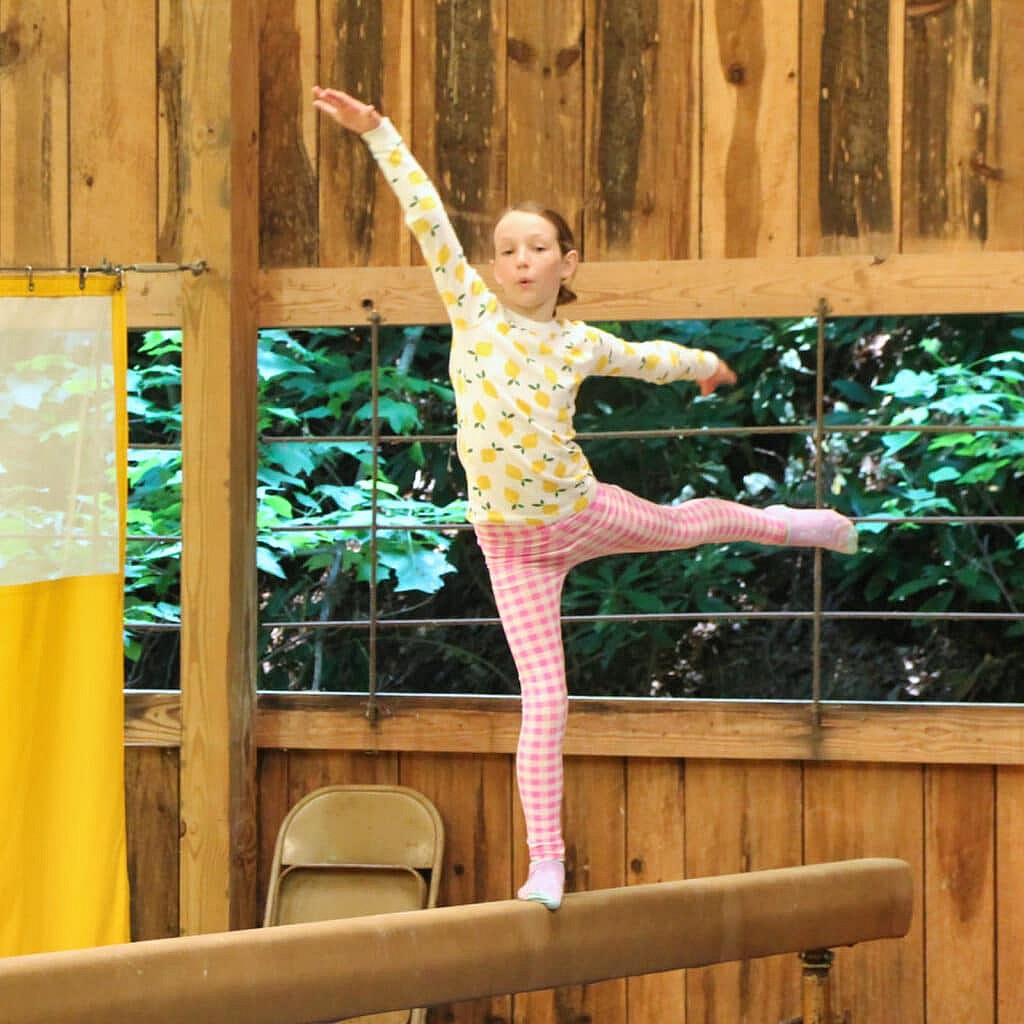 Go anywhere in camp on any day and you'll be amazed by the sustained action there. Naturally, the kitchen is buzzing all day long, from 6am when the baker arrives to begin work on the day's surprise muffin flavor, until about 7:30pm when the evening crew finishes cleaning up and getting things ready for the next day. Likewise for the housekeeping and maintenance crews: they start early and go all day. It's really true for most everyone at camp. Of course the campers are zipping from one thing to the next, and the staff are teaching and guiding throughout the day. We're all busy almost all day, from waking up to laying down at night. Life at camp is full!
This life is not low-calorie; it's as rich as it comes.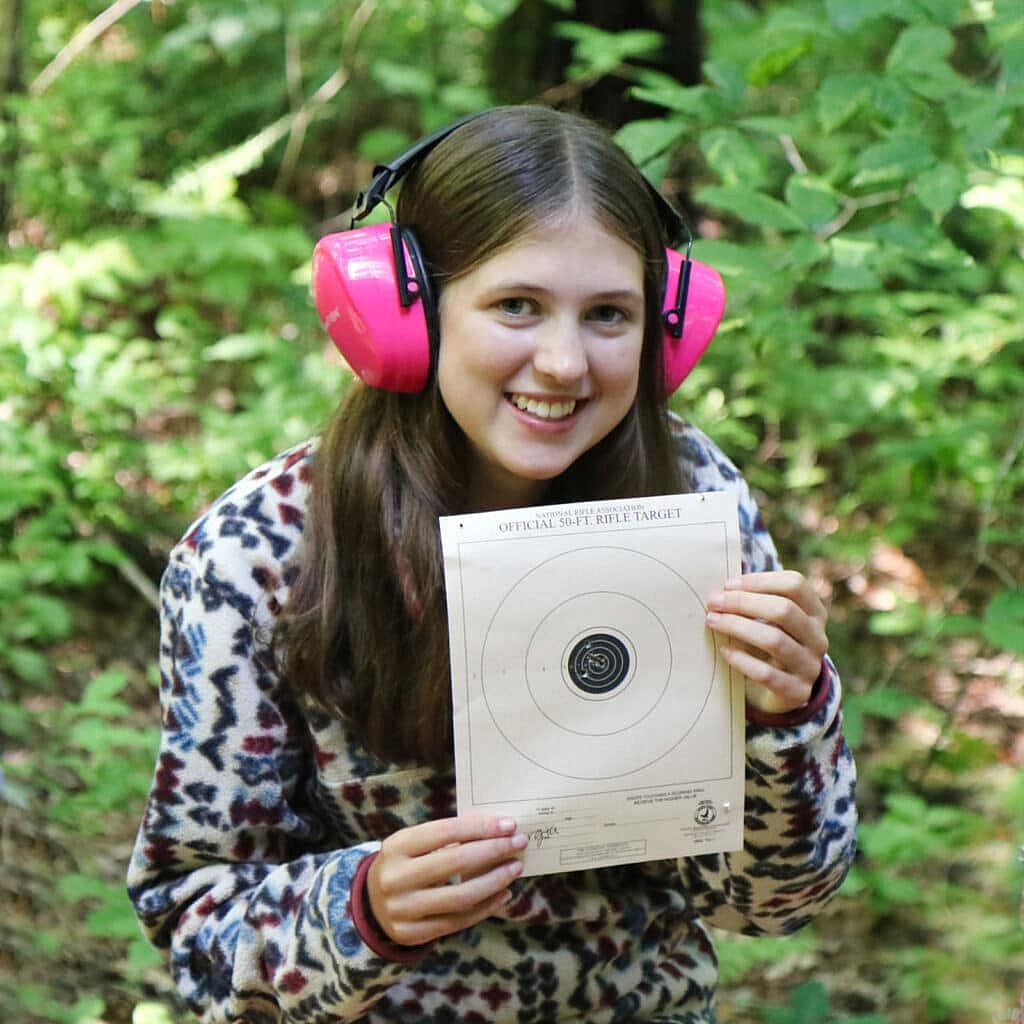 Recognizing this richness explains why our daily rest hour is so popular. You might expect some degree of resistance from campers who are asked to climb into their bunks for an hour each day, and when they first arrive at camp, there is a bit of that, but once we match the rhythms of camp, everyone yearns for that mid-day rest. Going up and down the hills of Rockbrook, back and forth to the cabin to change clothes (out of riding pants and into your swimsuit, for example), plus the physical aspects of many activities themselves— flipping in gymnastics, climbing the Alpine tower, paddling a canoe, whacking a tennis ball, or shooting a basketball, and so on —all add up to an active morning. After lunch, everyone needs a nap! Counselors and campers alike.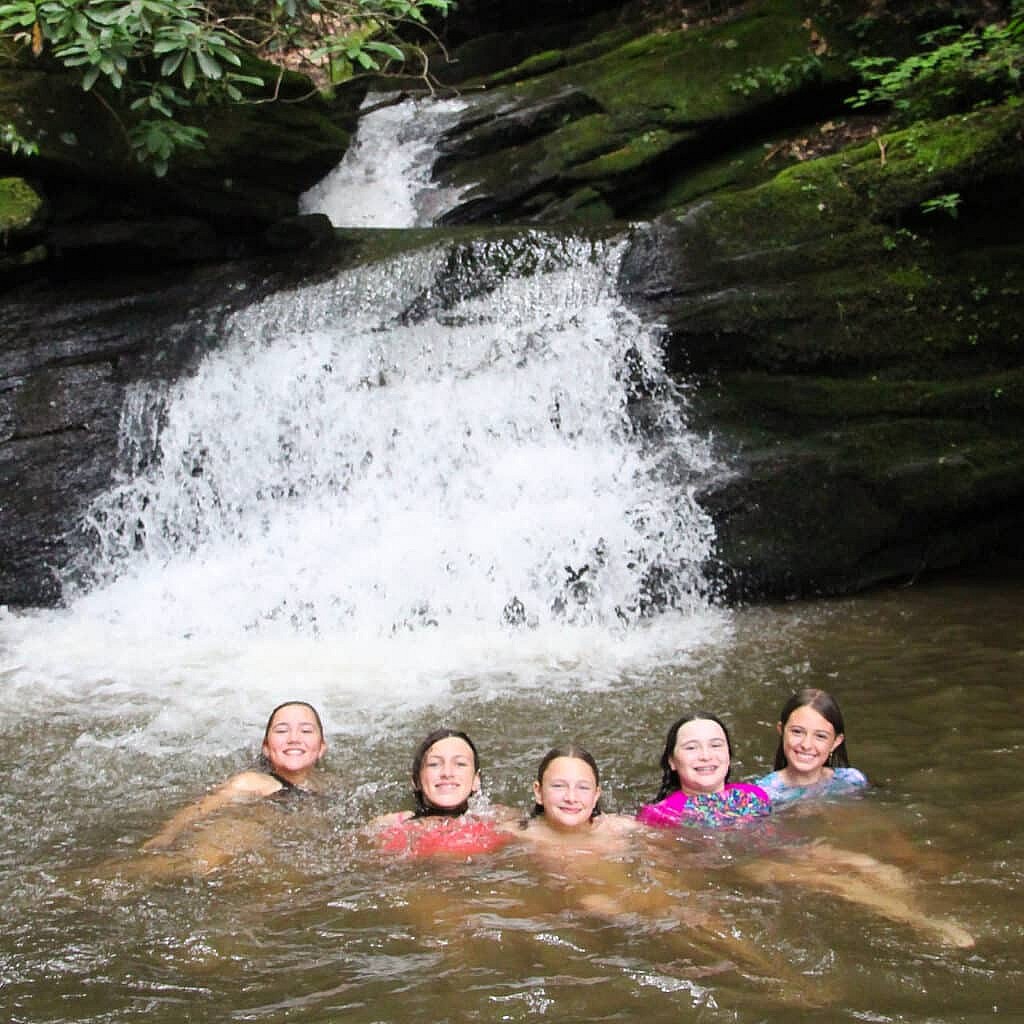 Today was something we call "Cabin Day." This is when we take the afternoon and allow each cabin group to do something together. Ordinarily, each camper selects and individual schedule, scattering cabin makes across the many activity options. So cabin day is an opportunity for cabin group bonding, enjoying an afternoon together.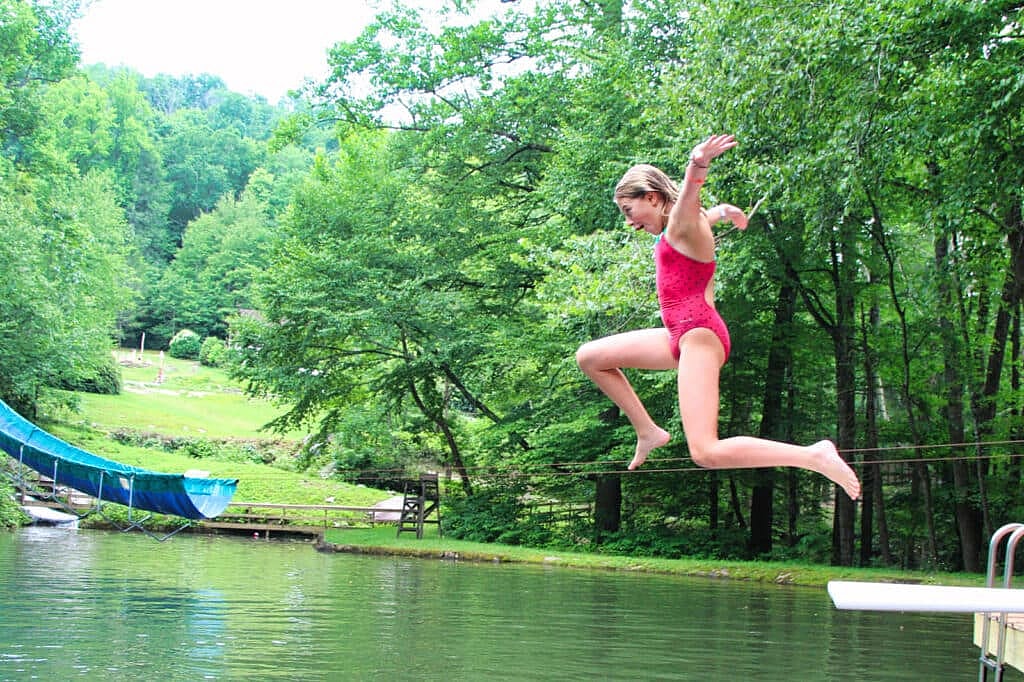 The variety of cabin day activities today was impressive. Groups took short hikes on the camp property to Rockbrook Falls for playing in the water, and Castle Rock for soaking in the long view of the French Broad valley. Some had played a series of relay games at the landsports field. Others devised complex protections for an egg drop game. There was a gagaball tournament, an archery clinic, and a diving board trick show. Other groups worked jewelry making into their time together.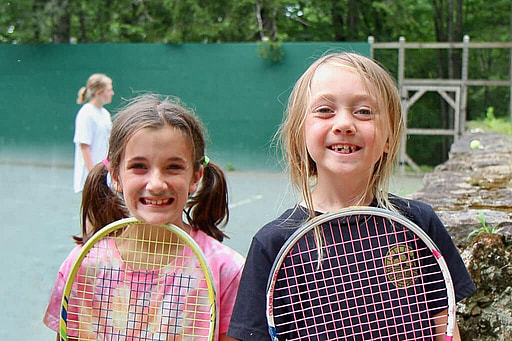 A few Junior cabins took trips to a local farm to pick flowers and get up close to the resident bunnies and chickens. They also were happy to learn they would be stopping at Dolly's Dairy bar on the way home, completing the outing.
All of the Mini session Middlers and Seniors spent their evening enjoying a classic mountain thrill: a trip to Sliding Rock. Almost 100 of us arrived ready to slide. With our lifeguards in place at the far end of the pool, the girls were thrilled to slide two-by-two down the 60-foot natural water slide. The water is 55 degrees, and with the sun setting behind the mountain, sliding was as exciting as it was chilly. These girls too made a visit to Dolly's. There's something about a rich ice cream treat that makes it the perfect way to end a night out of camp. Rich upon rich! We all love it.