I suspect that every parent would love to spend some time at camp. Not so much to do the activities we have, though riding the zipline course is pretty cool, but rather to just hang out and watch the campers in their element.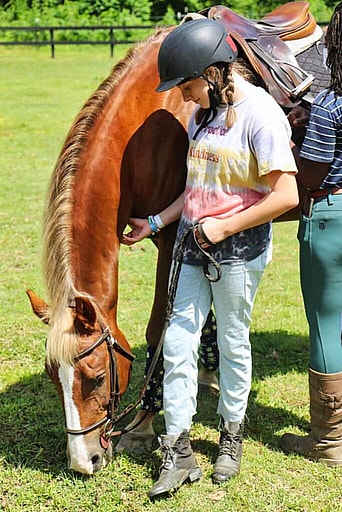 Every activity area is absolutely fascinating! After a few instructions from the counselors or guides, the girls eagerly jump into action, each cabin group gathering supplies, donning protective equipment (harnesses or helmets, for example), and setting about the tasks at hand. There's always something to learn— belay commands before climbing the tower, how to aim their rifle, twist their t-shirt before dyeing, leading their horse out into the arena, measuring ingredients for making soap, and so much more —and thereby always something new to try. You'd be amazed at the girls' immediate willingness to give everything a go. I think this has a lot to do with the thoroughly non-competitive spirit in everything we do here at Rockbrook. We're never judging who's the best, or concerned about how any one person compares in their skills or talents (or looks! or charm!.) This means it's easier for girls to be themselves, to try new things, and to be open to all sorts of things they otherwise might not have the courage to do. There's built-in enthusiasm for almost everything as a result, a real joy to do more, experience more, and enjoy more while being comfortable in your own skin. Again, it's positively fascinating to see a group of children empowered and happy, liberated in a way, when placed in this environment. Combine that with the delightfully social dimension of camp, all the chatting, laughing and regular togetherness, and you have quite a show. It's just so rare ordinarily to see a group of girls, with no smartphones in sight (hmmm…. maybe that has something to do with it too…), this engaged, this enthusiastic, this confidently at ease and joyful. Fascinating!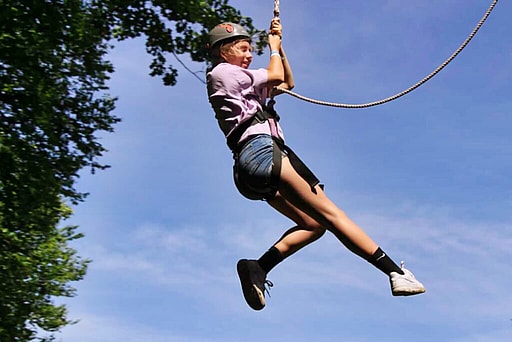 I'm sure you've heard that this year marks 100 years from the founding of Rockbrook in 1921. We are celebrating that birthday throughout the summer culminating with an alumnae reunion to be held in late August. While so many things at Rockbrook have been updated (all the bathrooms and showers, the office, the riding center, many of the cabins, and so forth), there are portions of the camp that are in fact 100 years old— the stone lodges, many of the cabins, and most of the dining hall (it was expanded twice over the years), for example. Of course, the whole forested environment has that historic, old-growth feel to it as well. Ancient trees, massive boulders, and the French Broad River have been the camp's constant companions.
Today we discovered another almost 100-year-old part of the camp— the sewer line that serves the kitchen. Snaking downhill under the dining hall and out under the driveway, the old terracotta line served us all very well… until this morning. Suddenly, things were not draining properly and the call went out to investigate. It turns out that the oak tree in front of the dining hall had grown a root into a portion of the pipe creating a blockage. After about an hour of (messy) digging, we replaced a section of the line with a nice modern PVC pipe. All covered underground, we're now happily washing dished again.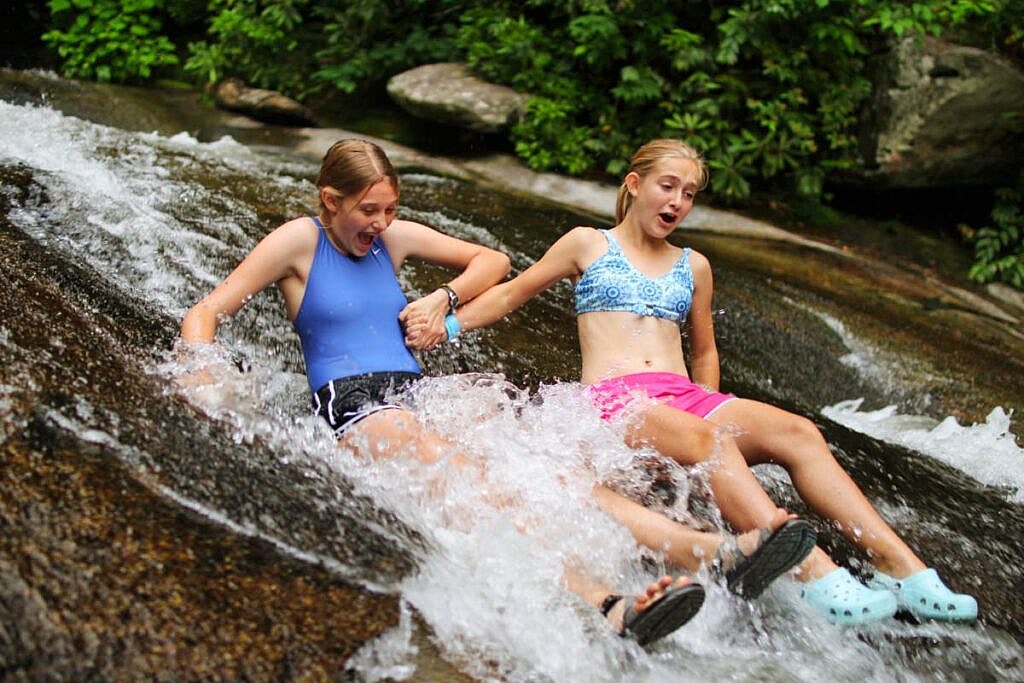 After dinner, 4 cabins of senior girls, their counselors and lifeguards all loaded up in buses and vans for an evening trip to Sliding Rock. This has been a popular outing with Rockbrook girls for decades. Sitting down in the "freezing" cold water, zipping over the 60-ft rock slab and dunking into the pool at the bottom is truly a classic camp experience. We again were lucky and arrived to find nobody else sliding, and we were able to have the place to ourselves. Sliding two at a time, the girls rotated back in line with many taking three or four trips before it was finally too dark to continue. And to top off the trip, we all agreed nothing could beat a stop at Dolly's Dairy Bar. The great folks there were ready and waiting for all 56 of us to enjoy a cup or cone of our favorite flavor of ice cream. It was a bit late when we finally got back to camp and the girls could turn in for the night, but that's OK because it meant we had another good full day at camp.