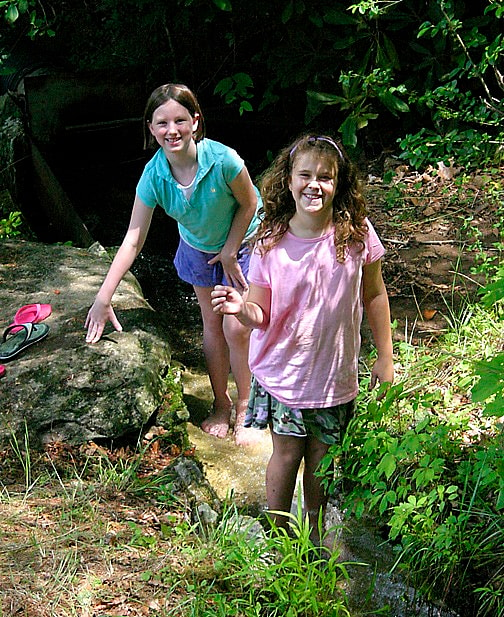 There's something really special about spending most of your time outdoors. When you're a girl who goes to school all day, rides around in a car between things, and maybe lives where the weather is a little "tough" most of the time, it's a rare thing to be outside. Because it's so rare, it feels so liberating to have regular outdoor experience, to romp through a stream, feel a warm breeze, hear the sharp clap of thunder, get muddy 🙂 and just plain explore all the wonders of nature.
There's a lot to say about how this time outdoors is extraordinarily good for us, but it's perfectly fun too. Summer camp, of course, is one of the best places to find all this. It's a place where you can recharge and balance out what we've been missing most of the year. Just thinking about it, makes us smile with anticipation!
Get out there and explore! Make a yummy treat over a campfire. Sleep in tent pitched in the woods. Climb to the top of a mountain to catch the view. Soak your feet in the creek. Hold perfectly still and listen to the birds of the forest. The opportunities are endless!