A couple of camper dads sent me a link to an article in the Wall Street Journal about summer camp. It's an interesting memoir of sorts by Rich Cohen entitled, "The Life Lessons of Summer Camp: The Enduring Frontier." The article is behind a paywall requiring a subscription to read it, but I thought a couple of the points it makes are worth highlighting, mostly because they apply to Rockbrook as well. I really appreciate the fondness he has for his years at camp, and the long lasting impact those years have had on him as an adult. He claims, "Everything important I know, I learned at camp."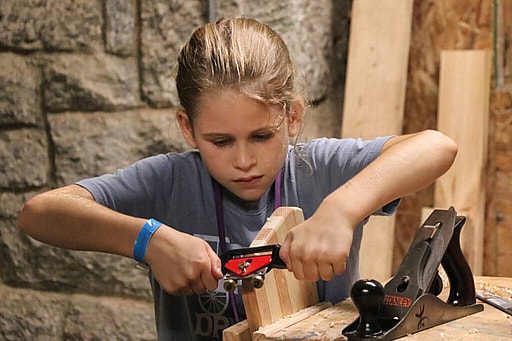 He's not talking about the things he learned in his activities, like how to shoot archery or roll a kayak. He means more important things like being a stronger person, being independent enough to solve his own problems, and confident enough to "face new situations, read hierarchies, make my way among strangers, [and be] able to adapt."
I'd say similar things for the girls at Rockbrook. As an adult, they might be able to remember how to weave on a loom or shape a wooden cutting board, but what's important is their learning to be a good friend through kindness, to be more independent and confident when facing new things, and to be more comfortable being who they really are. There are many of these deeper lessons learned at camp.
Cohen's article also summarizes the history of summer camps in America from its earliest example, the camp established in 1861 by Frederick Gunn, through the many camps established in the early 1900s devoted to "character building" and time outdoors closer to nature. Camps have of course changed over the years— shorter sessions, better food, and way more photos being taken —but the core experience of camp remains the same.
"[Camp is] still not home. It's still no parents. It's still new people. It's still the woods. It's still the world. It's still 15 bodies in a bunk, stiff beds, wool blankets, no TV, rank odor, fungus, bugs, pranks, bed-wetters, summer friends, dark nights and star-filled skies. It's still your best chance of getting them away from the phones and screens. It's still paradisiacal and green. And it's still what we need— now more than ever."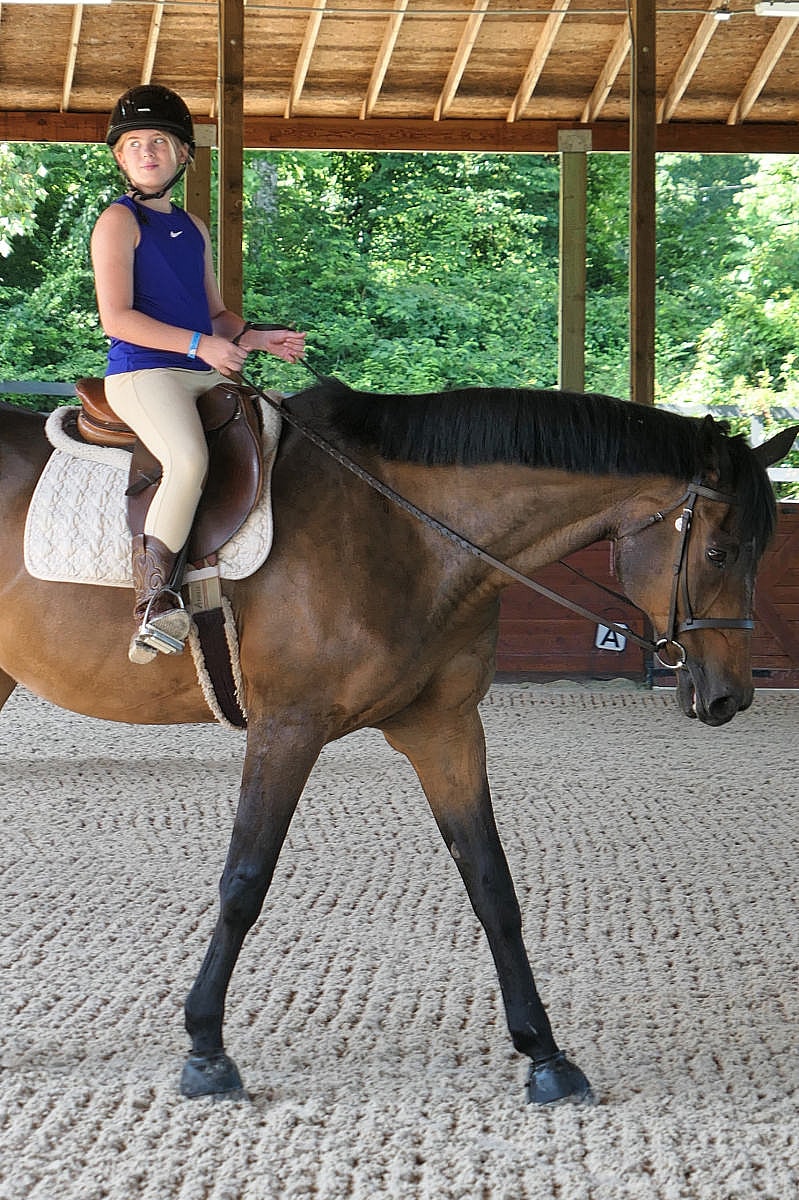 "Spin the wheel! Spin the wheel!" That's a shout we hear now and then in the dining hall. It's a call for us to play a game that selects a lucky person to come forward and spin a "prize wheel" we have mounted on the wall. Somewhat like the wheel that was spun on the old game show "The Price is Right," when the wheel is spun, a clicker lands on a space indicating a particular "prize." For us, it might be "free toothbrush," "joyride on the golf cart," or the most coveted, "trip to Dolly's." This past week a Senior cabin won "Mystery" on their spin of the wheel. What was the mystery prize? Spraying me with silly string! Yes, apparently that is big fun for these campers to each empty a can of silly string on me, spraying me as I sat in a chair. Other campers and staff watched and cheered as the sticky string built up all over me. Like so many things at camp, it was fun and funny, a little bit messy, and something everyone enjoyed. I bet it's also something we'll all remember for a long time!
The other surprise of the day was a visit from six fascinating furry creatures— llamas! We met this visiting herd down at the land sports field where we learned each llama's name and a little bit about their temperament. We took the llamas for a walk, pet them, and fed them some hay. The girls also ran with the llamas, racing them across the grassy field. It was great fun to be this close to them, to even give them a hug. Of course, we took lots of photos trying to capture how excited the girls were about the experience. After all, how often do you get to hang out with llama? It was an unexpected thrill for most everyone.