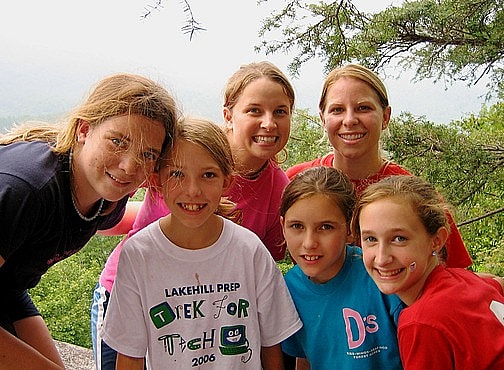 How do you know if your kids are ready for summer camp?
It's an important question to ask, especially if you have a younger child who'd be new to the experience. Most discussions of this question focus on whether or not your child is outgoing and ready for the social component of camp. The idea here is that once a child makes friends at camp, they'll enjoy the activities and be fine away from home. In fact, it's often hoped that the camp program will help a shy child become more outgoing, more self-confident and independent. It's true; camp is great for this reason.
Talking with Sarah, the Director of Rockbrook, she also cautions parents to make sure their child is honestly interested in attending camp. "It's best for it to be her idea," she says. As parents fondly remember their own summer camp experience, or hear that camp is "good for kids," they can sometimes push a little too hard and talk their children into the idea, perhaps before they are really ready. "Research camps together and find one that sparks her interest and makes her really want to go. Learn about camps together; listen to her concerns, and with gentle encouragement, you'll find the right camp," Sarah suggests. You'll know she's ready for camp when it's her idea and she's excited to go.