One of my favorite things to do at camp is to wander around and find groups of girls happily busy with something, and then stop to hang out with them a while. It's enjoyable because they are always keen to explain what they're doing, to answer my questions, and generally to chat about whatever is on their minds. This can happen anytime of the day at one of the tetherball courts, for example. There'll always be a group huddled around taking turns challenging the winner of the last game. The same is true at the Gagaball arena, at the lake when it's open for free swim periods before lunch and dinner, at the creek passing by the Curosty cabin, on the grassy camp hill, or one of the many porches around camp.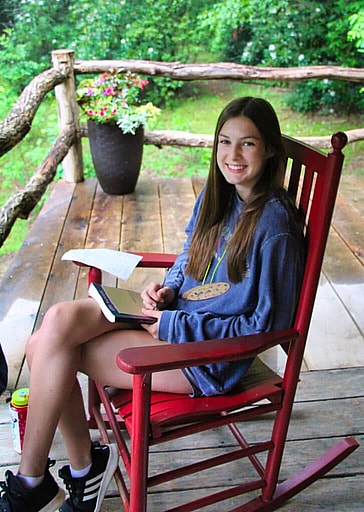 This happened the other afternoon when I sat down for a few minutes on the dining hall porch where three 10th graders (who at RBC we call "Hi-Ups") were hanging out in the red rocking chairs. We chatted a bit about camp, but things got more interesting when I asked them how they were handling being away from their smartphones.
Since these were seasoned camp girls who have been coming to Rockbrook for 4, 7 and 10 years, I had a hunch how they would answer. Unanimously, they said they loved being at camp without their phones. They were completely sure camp would be ruined if they had access to their phone. "But, why is that?" I asked.
They explained that they generally have a "love-hate" relationship with their phones. At home, they need a phone to communicate with their friends, but sometimes found its demands on their attention to be "exhausting." Too often at school, they find themselves in a group where everyone is staring down at their phone and not really engaging very much with each other. Too often, scrolling through Instagram is the way they spend every free minute. One brought up the documentary film, The Social Dilemma, and its argument that social media use is unhealthy for individuals (especially young people) and society. They knew their phones were in many ways "bad for them," and they didn't like it, but they still "had to" use them.
Being away at camp, they explained, gave them permission to ignore that glowing screen and that insistent ping they live with at home. Camp allows them to avoid those pressures and instead slow down to connect more genuinely with the people and world around them. Here at Rockbrook, they spend their time actually doing things in the real world, finding real people to talk with, discovering chance encounters, and taking control of their days. "It just feels so good to be here, and being away from my phone is a part of that," one girl wisely realized.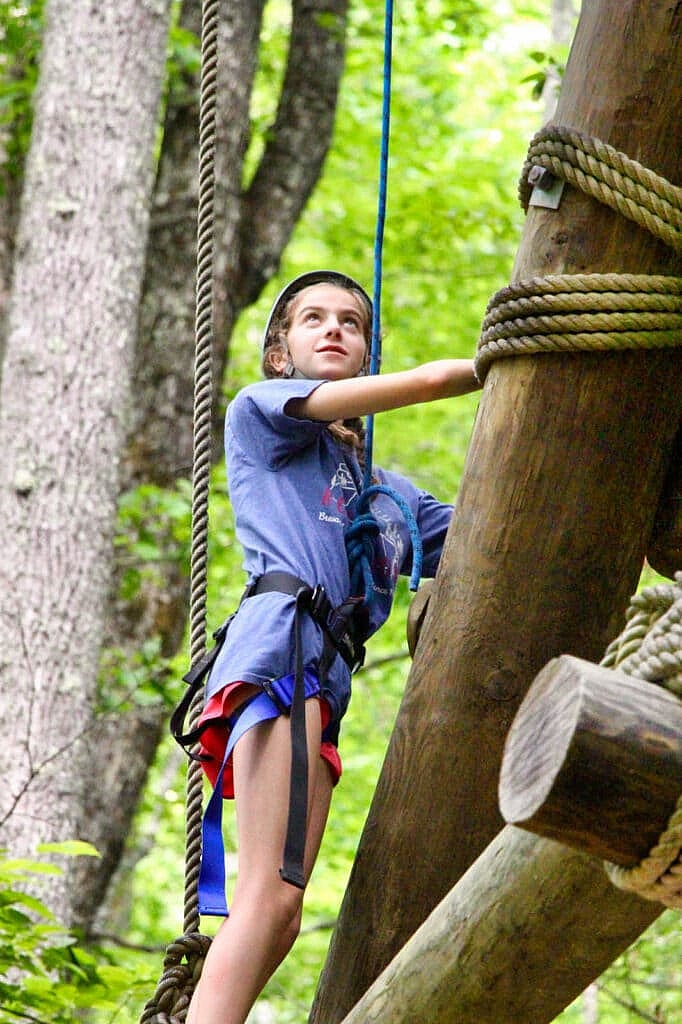 Smartphone use is antithetical to camp, literally at odds with our camp philosophy and mission. Far more than the allure of curated electronic content, camp is about rich experiences, face-to-face friendships, and the sense of belonging inspired by living in a true community. Through caring and kindness, we are building deep connections at camp, unquestionably more meaningful than the narrow, algorithmically idealized version of things served up by any flickering electronic companion. Smartphones isolate you and are correlated with feelings of loneliness, while camp pulls you into a friendly community.
Instead of marketing polish, camp is a place where we can be messy and explore. Instead of limiting what we experience, camp life has a power to unlock deeper layers of our personality, our sense of humor, creativity, curiosity and awareness of beauty in the tiniest detail. You see, all of this— what we might call a "greater humanity" —blossoms camp, but is undermined by internet technology and social media.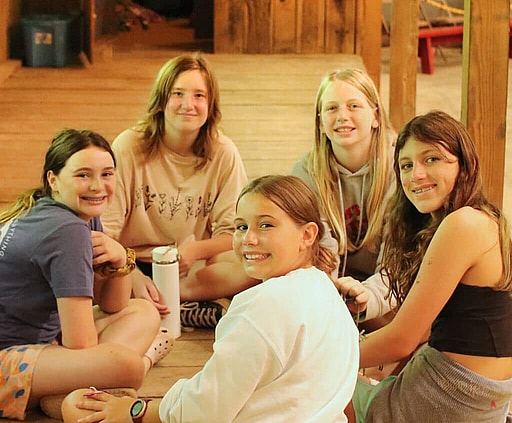 These 16-year-old girls, despite being perhaps the least likely to agree with all of this, in fact model it exactly. They have a personal sense that being away from their phone, and the negative consequences it can cause, plays a major role in why they love camp so much.
Toward the end of our conversation, the girls admitted that when they return home, they'll likely be pulled right back into using their phones "all the time." Away from camp, they simply need their smartphones as an important tool. Still, my hope for them is that they'll recall their time at Rockbrook and realize the tech-free world we enjoy here is not entirely impossible to replicate at home. It won't be easy, unfortunately, because the outside world provides very little incentive for limiting one's smartphone use. In fact, it's just the opposite; there are constant pressures to expand our use of these devices.
At least these Rockbrook campers now understand the benefits of taking a break from the internet. They now know that true companionship doesn't come through their smartphones. Thanks to their time at Rockbrook, they have experienced firsthand how shallow and ultimately unsatisfying a life lived on one's phone actually is. They know the good news that there's much, much more to living than what their phones can provide. Let's hope camp will motivate them in the future to push past what pops up on their screen.
I'll say it again. Thank goodness for camp, a special place where children enjoy themselves, experience the profound delight of true connection, learn and grow beautifully.