The first day of activities at camp, what we might call a "regular day," is definitely not regular for the girls who just arrived at camp. For the girls new to Rockbrook this is even more so. It's the first day of experiencing some of the special aspects of camp life. It's waking up in your cabin a little chilly (temps in the upper 60s) but to the sounds of chirping birds. It's sitting in the dining hall with your cabin mates, eating a warm bowl of oatmeal with dried fruits, nuts, and granola. It's heading to your first camp activity, one of the almost 30 options you selected. It's finding out the surprise flavor of today's freshly baked muffin served at "muffin break" (it was "funfetti."). It's encountering a surprisingly large bug on the fence at archery. It's smelling the wood smoke at the campfire in WHOA, the outdoor skills activity. It's learning the parts of a loom and giving weaving a try.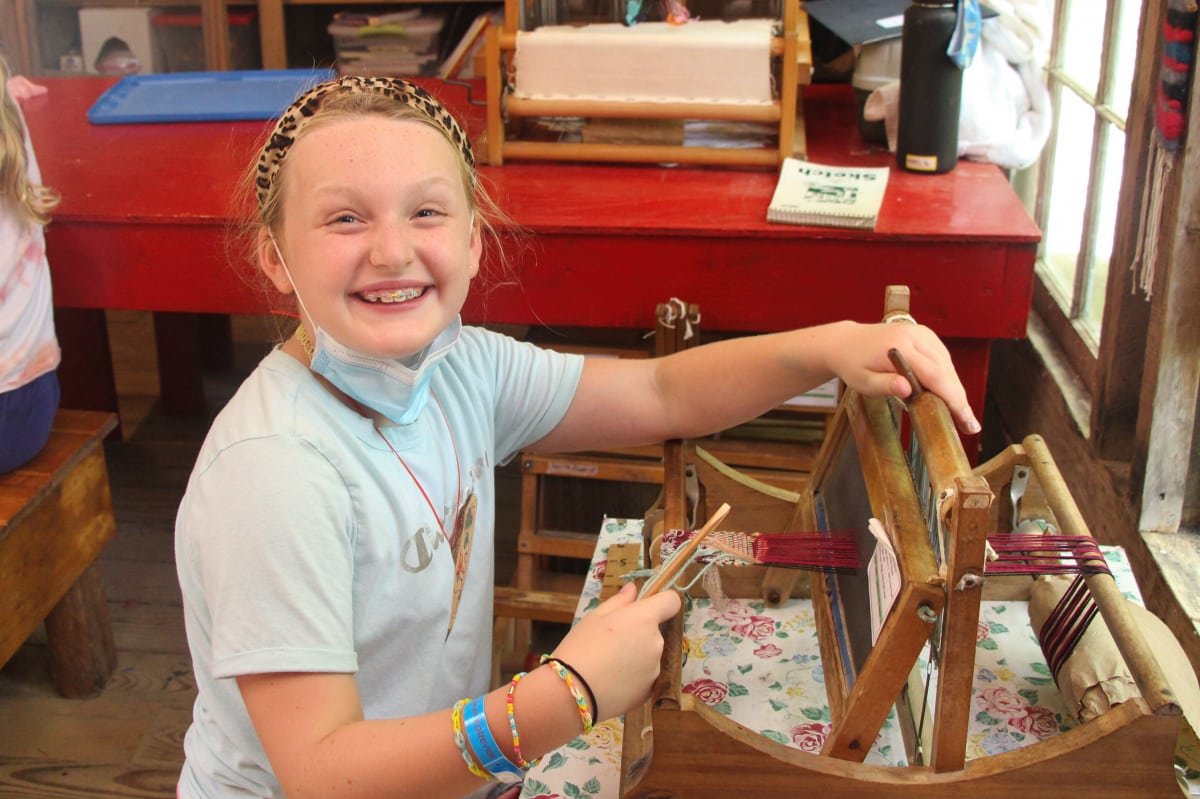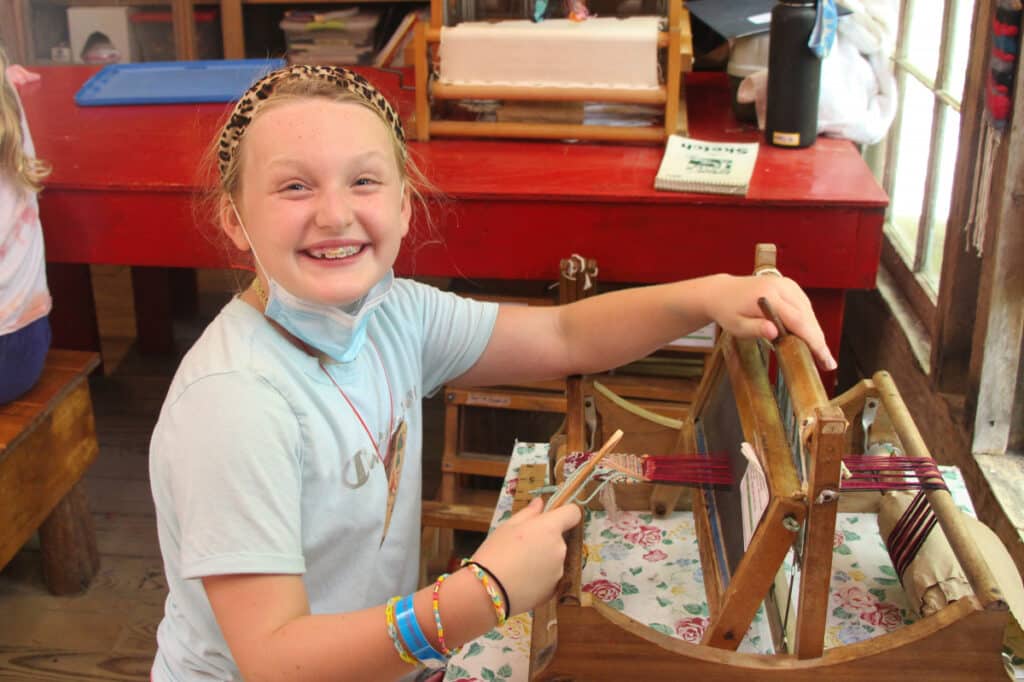 This is the first day when you can take a ride down the waterslide during the "Free Swim" period before lunch. And ride it again, and again. It's the first day when you decide for yourself how to spend your free time… maybe playing tetherball with a few other girls from your line. It's a regular day of other activities to try, so all over camp today there were girls happily climbing, tumbling, swimming, paddling, shooting arrows or rifles, hitting tennis balls and of course riding horses. Groups were riding the ziplines, tying and dying t-shirts, and just lounging in their crazy creek chairs on the hill. It's a regular day that balances being active and being artistic, having free time and lots of things to choose to do. There's time for rest and for play. It's a day filled with laughter and friends. It's very different from home, and packed with new, fun experiences all day long.
Because it's so different from home though— different food, different sleeping setup, no parents, no electronic entertainment, for example —today can also at times be a day when a wave of homesickness hits. Especially during rest hour, that quiet time after lunch when girls often write letters home, their thoughts of home can become overwhelming and they can feel sad. It's very common for campers to miss their family when they are away from home. Even seasoned campers feel a twinge of homesickness now and then.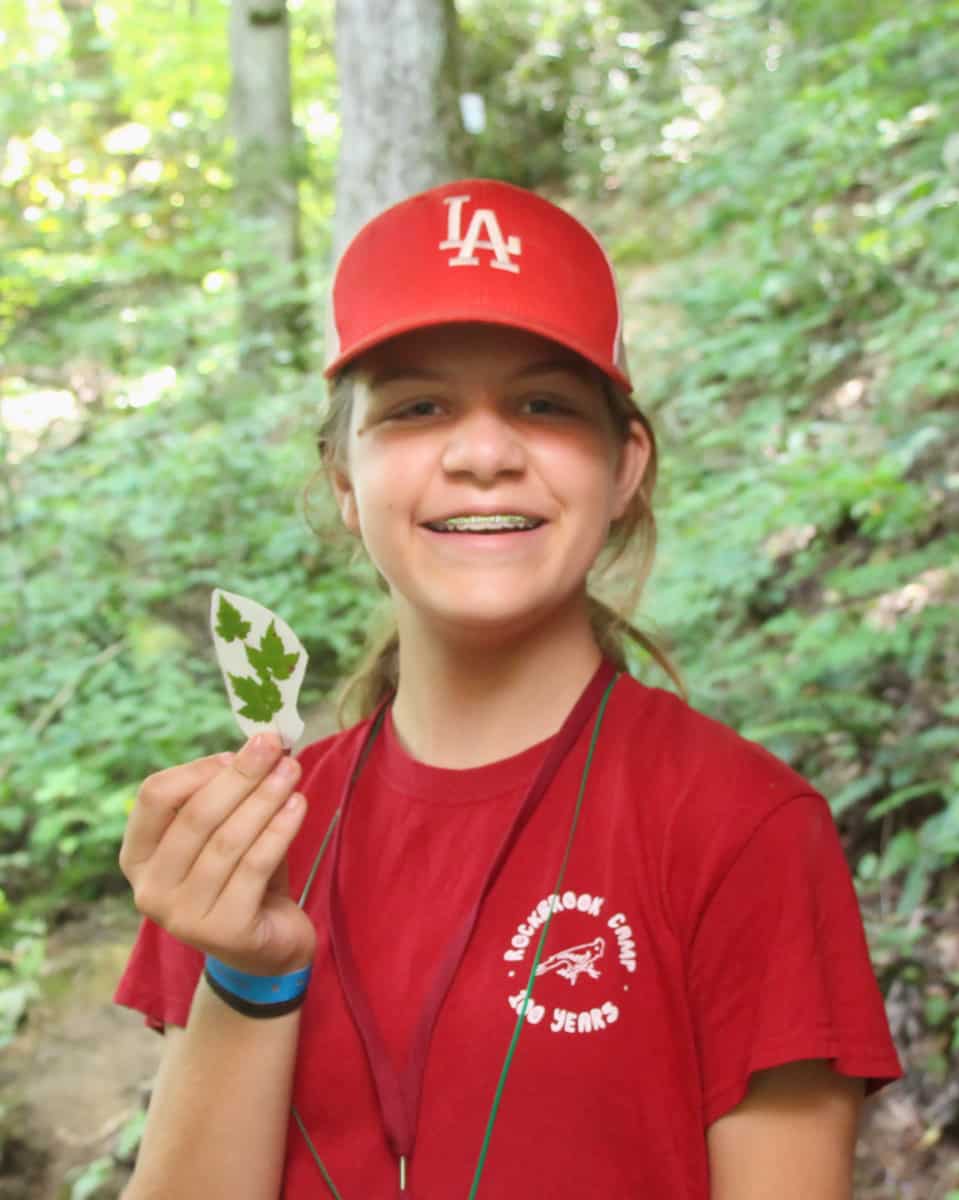 It's completely natural and healthy to miss home, just as it's natural for parents to miss their children while they're away at camp. But of course, being away at camp is full of rewards too, so the secret to recovering from homesickness is to lean into camp life, to get busy, and begin to experience some of its benefits. As campers adjust to camp life, finding themselves being even more excited to try new activities, spending more time with their camp friends, being more regularly engaged with the camp community, those waves of homesickness become smaller and less frequent. Being at camp over several days inspires greater courage to overcome the challenges that make camp a place to grow.
The caring and supportive community of Rockbrook make it a wonderful place to work through feelings of homesickness, too. More than likely, with time and some encouragement, girls refocus on the fun of camp and begin to enjoy their newfound independence and confidence. It can take time, but it's amazing to see that transformation arise!
Today was a day filled with first feelings, a complex array of real world experiences, thrills and adventures. You should be proud of your girls! They are doing great at camp, and I predict they'll continue to grow more comfortable and confident as the session unfolds.