The community spirit of camp is something we really value at Rockbrook. It resides at the heart of our mission and is the aspiration of our philosophy. All of our core values— kindness, cooperation, compassion, care and generosity —serve to create, enhance and maintain our sense of community at camp. We know that these values lead us toward connecting with the people around us, toward the power of friendship. These values, once embraced and widely practiced together, form a collective spirit that's immediately welcoming and supportive. Feeling truly accepted and valued for who you really are brings people closer together. Camp has this power to forge community, to connect and bolster everyone here.
The feeling of being part of a camp community, as well as other communities, is wonderful. It feels really good, I believe, because as human beings— and this is especially true for children —we yearn for this kind of connection. We all have a fundamental need to belong to something greater than just ourselves. Unfortunately, American life ordinarily provides this kind of experience only rarely. Aren't we usually focused on individual achievement, advancement and accumulation? Isn't life often a race for access to personalized and curated comforts? Aren't we typically oblivious, dis-connected, to the majority of people around us?
I've speculated before that this is one reason why kids love camp; it serves as an antidote to modern life. It provides something our children need that's difficult to get in their regular lives. Put simply, Rockbrook is "a place for girls to grow" because it provides them essential nourishment in the form of community. They will tell you camp is "fun," and that they simply "love it," but I think it's this community spirit that's really at work.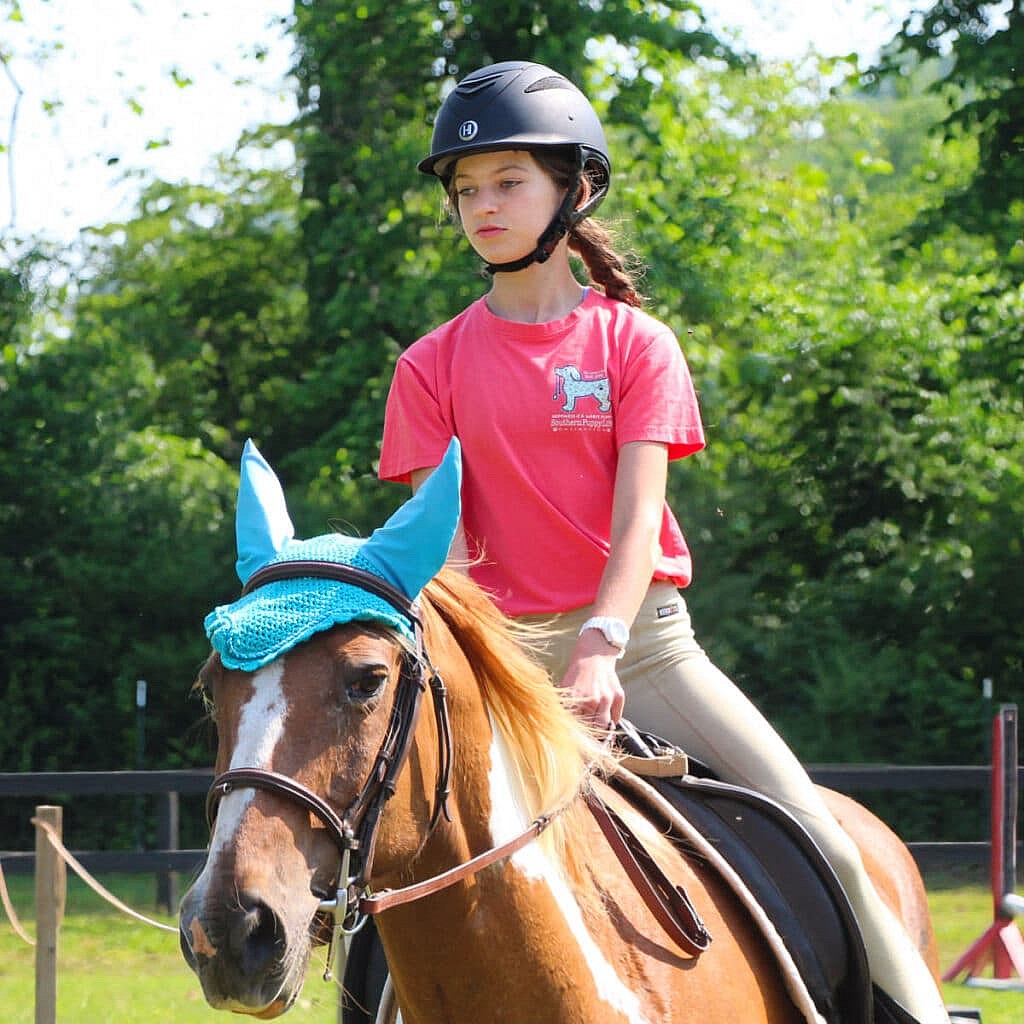 This afternoon we switched up our regular activities and instead offered an array of new options. The girls who were already signed up for horseback riding, zip lining, and pottery (three of the most popular options around here) kept those, but everyone else could choose something completely new. We called it "Choice Day Saturday." Different counselors led the activities. There was an epic scavenger hunt that sent small groups of girls dashing about the camp. The was an activity where the girls painted positive messages on rocks and then positioned them around camp to be found. One group of girls found themselves turning a crank to make ice cream. Another found themselves dancing and sweating to a Jazzercise class. Some of the senior girls chose to attend a self care spa that included calming music, herbal tea and easy yoga. One counselor led a jam session where the girls could bring any instrument or play one of our ukuleles. Casey led a group playing pickleball. A few enjoyed doing water color paintings, while another made flower crowns. There was also a candle dipping activity and even a lively game of bingo on the dining hall porch. It was great fun to have all these options.
Tonight marked the highly anticipated return of the Camp Carolina Dance. After a few years of missing this event for COVID reasons, this is bound to be a highlight of the session. Our younger campers, the Juniors and Middlers, remained at Rockbrook, eagerly awaiting the arrival of the CCB boys. Our CITs served as DJs. Led by the counselors, the kids enthusiastically danced and grooved to pop songs and classic line dances like the Cha Cha Slide. For those not interested in dancing, or if they just needed a break, there were games outside like gaga ball and tetherball. Cookies made a nice snack for everyone along the way.
Simultaneously, the Senior girls and Hi-Ups were able to show off their dance skills in the Camp Carolina gym. Some added glitter to their faces, while others came dressed in full costume. The girls brought an undeniable energy to the event and were thoroughly excited to let loose on the dance floor. They jumped and danced for two exhilarating hours, only pausing briefly for sips of water. It was an intense, sweat-inducing, and incredibly thrilling night.
Back at camp, everyone took a bit longer than usual to settle down for the night as they were still excited and engrossed in conversations about the dance. With fun like this, that's to be expected!