If you think about it, one of the core aspects of coming to an overnight camp is all the newness. New experiences fill every camper's days. They're sleeping in 100-year-old rustic wooden cabins with eight or more people. They're walking down the path at night with a flashlight to visit the restroom. Instead of air-conditioning, they're feeling the cool night air and hearing crickets and frogs as they drift off to sleep. They're trying new foods, meeting new people, hearing new stories, and of course, trying all kinds of new activities. Each of those activities provides a new experience, like shooting a real gun or bow and arrow, or riding a living, breathing creature in horseback riding, or zooming down a 50-foot waterslide, for example. It's one new thing after another at camp. The list could go on and on.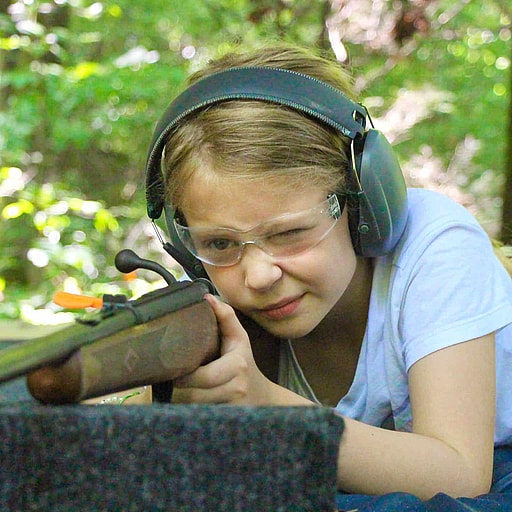 At home young people experience new things too— subjects in school, for example —but all too often this novelty is more passive than active. Like watching something on a screen, or glimpsing things out the window when on vacation, what's new often passes by without really engaging. At camp, the girls actively live this regular novelty. Being away from the familiarity of home and spending the night away from parents, this kind of engaging newness is inevitable. We might say "habits at home and novelty at camp."
A clear example of how actively engaged in new things camp girls find themselves is all the decisions they make on their own. Without the prescription, intervention, and instruction that flows freely from mom and dad, kids are automatically considering options, looking to friends for advice, and deciding for themselves how best to proceed. It can be about personal hygiene (shower in the morning of before bed?), about what to wear (do I need another layer this morning?), or whether to sign up for a canoeing trip, for example. When away from parents, girls naturally figure a lot of things out for themselves. They're empowered to fill their own free time, meander however it suits them, and consider their own solutions to problems. Of course, camp is filled with helpful counselors and other adults to guide this new freedom, but we also know that giving girls the opportunity to decide things on their own plays a crucial role in developing valuable confidence later in life.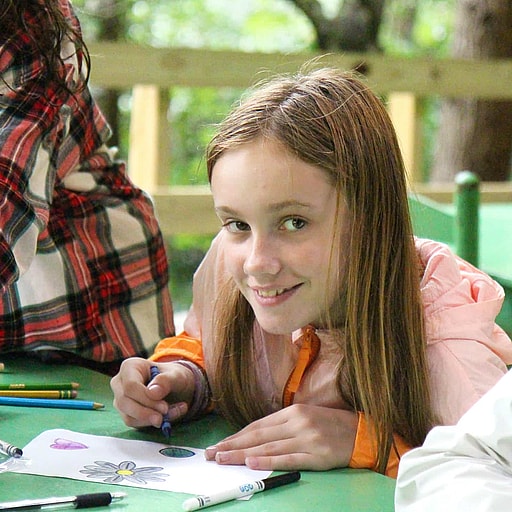 Another new experience that arises at camp is the feeling of belonging and support that permeates a close-knit community like Rockbrook. Unlike the competitive atmosphere of school and the inherent judgment and common insecurities it breeds, camp is defined by compassion, kindness and generosity. Instead of being left out, at camp girls are included. Instead of feeling criticized, girls here are respected and affirmed. At camp, nobody cares if you're "good" at a particular activity or even notices if your hair is messed up. In this kind of trusting and supportive community, girls are empowered to let their true personality, spirit and character shine through. More confidently, they can express their true self in surprisingly new ways. They'll tell you; "At camp I can be the real me." That kind of newness feels really good.
Earlier in the summer, I wrote about how camp is educational in the best sense of the word. This makes good sense if camp is also a life filled with new experiences. We might say it's this engaging active newness that gives camp its educational power. It's a place for girls to grow because it provides these kinds of new experiences that are hard to replicate elsewhere.
Put this all together and you can see how camp is incredibly special and valuable for these Rockbrook girls. It all wraps together into something new, something educational, and something definitely fun. The resulting friendship and joy make it truly marvelous.