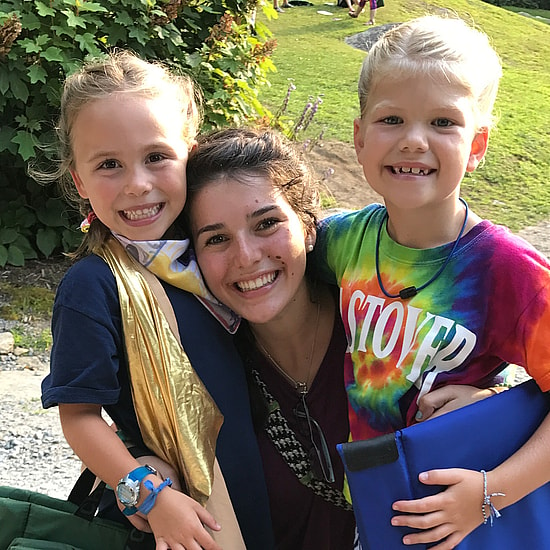 Earlier this week I had an interesting conversation with our Education Intern Hayley about motivation, specifically about how we as educators can motivate children. This internship is focused on the concept of "Social Emotional Learning," an approach to education that holds central both the emotional lives of children and the social landscape they navigate as they grow. SEL simply recognizes that educational efforts should address the "whole child," not just her intellectual development. In fact, many educators are recognizing that ignoring kids' emotional triggers and social conflicts is a serious impediment to their academic learning, and perhaps more importantly, to their ability to make responsible decisions. In classrooms, schools, and even some school districts there's a growing awareness of the importance of SEL if we are to help our kids gain the wide range of skills they'll need to be more successful and content later in life.
One important point to make in all of this— and it's the reason we offer an internship in social emotional learning here at Rockbrook —is that SEL has a lot to do with community, with the nature and quality of our relationships with those around us. And you see, as we've said many times, camp is also about community. It's about being aware of each other, about practicing a common spirit of kindness, caring and generosity so that we treat each other with respect. We talk about being a "Rockbrook girl" as someone who contributes enthusiastically to this positive spirit, who is encouraging and helpful as a result. What's neat is that there are so many people here modeling these values, the character is contagious. It becomes a powerful force that not only inspires girls to be their best selves (particularly in how they treat each other), it also deepens their relationships with everyone in the community and draws us all closer together.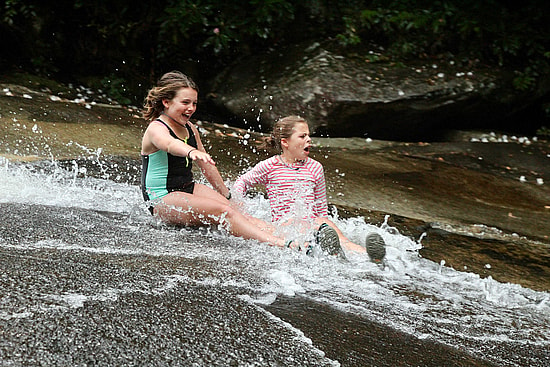 For this reason, we believe Rockbrook is an ideal environment for social emotional learning. In addition to what we do together and all our shared experience, Rockbrook is a tight-knit community defined by how we relate to each other: again, with an explicit ethic of kindness, caring and generosity. When girls join this sort of intentional community, when the culture of camp inspires everyone to be more kind, caring and generous toward each other, they naturally grow more self-aware and develop greater social awareness along the way. This community builds relationship skills like cooperation and compassion, and of course all these forces are what drives the incredible camp friendships your daughter is enjoying.
So the answer to Haley's question about motivation springs from this focus on community. Around here, girls are less driven by extrinsic rewards and goals, and more motivated by how an action will affect their relationship with someone. We discussed how girls make decisions within this web of relationships, and are generally careful to consider the emotions and needs of others. Thanks to the powerful community spirit at camp, behaviors are motivated by being a "Rockbrook girl," being the caring, kind, generous, and sympathetic person we all admire. It's what we mean around here by "RBA:" "Rockbrook Appropriate." There's a culture defining ethic at camp we all understand, and that serves to both motivate us and guide our decision making.
I may sound like a broken record when it comes to talking about the benefits of camp, so please forgive me. I'm just constantly made aware of how great this experience is for girls. Even though it's wrapped in the guise of silly fun, thrilling adventure, and liberating creativity, camp really makes a difference in these girls' lives. And it's my daily joy to be a part of it.
A group of adventurous girls signed up for a special stand-up paddle boarding trip we offered today. It was a short drive from camp south to the Dupont State Forest where they met Charmaine Saulsbury of Dancing Trees Yoga, who would be the girls' instructor for the morning. Charmaine teaches "SUP" and other yoga classes here in Brevard, and is one of the few yoga instructors in the country certified by the American Canoe Association.
With absolutely perfect weather, and with enough boards for everyone, the group made their way to Lake Julia, a gorgeous forest lake with a mostly undeveloped shoreline. This lake is also usually deserted, as it was this morning, providing a wonderful, quiet, calm setting for the paddle boarding. After giving them a few simple instructions about standing and balancing on the boards, Charmaine led the girls out in the water where they practiced several yoga positions. Attentive balance is already important for yoga, even more so when perched on a narrow floating board! The whole morning was a nice blend of relaxation and physical activity in a beautiful setting, something completely new and engaging for the girls.