Everyone experiences setbacks now and then, the occasional failed effort or unexpected misfortune. But what happens when you kids trip up or get knocked down? Do they stay down? Sink lower, and let that moment of failure defeat them? Or, do they bounce back, maybe learn from the experience, and gain a new dimension of confidence to face the next challenge? Put differently, how resilient are your kids?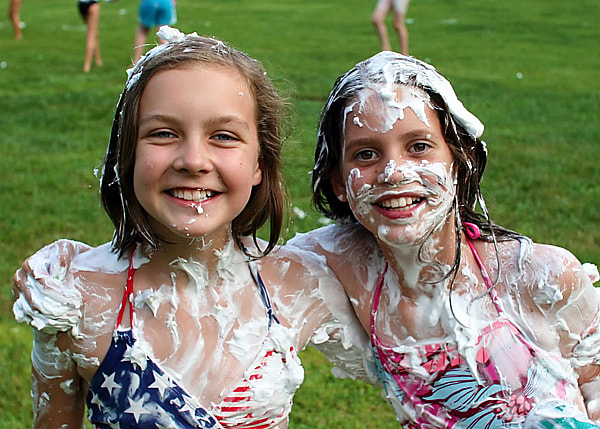 Dr. Michael Ungar, a Social Worker, Family Therapist, and University Research Professor at Dalhousie University in Halifax, Canada has thought about this question a lot. He is a co-director of the Resilience Research Centre, an organization coordinating experts from around the world in sociology, psychiatry, education and medicine in a broad project to understand the cross-cultural similarities and differences in how resilience is understood, and to explore ways we can help children and young people be more resilient.
Several times before we've discussed how summer camp helps kids grow and how becoming more resilient is one of the clear benefits of camp. Now Dr. Ungar weighs in with a nice Psychology Today article entitled, "Summer Camps Make Kids Resilient."
I encourage you to go read the article, but I wanted to summarize his main points here as well. Perhaps most importantly, Ungar identifies summer camp as a place where kids learn to do things for themselves without the kind of careful orchestration parents ordinarily provide. It's a place where, instead, they can try challenging activities and take manageable risks, all while being provided encouragement and positive role models to help them learn to cope with disappointments.
Speaking from his research on resilience, Ungar pinpoints 7 important components of the summer camp experience children need to develop these coping strategies. These are seven things camp provides that help kids when they experience setbacks later in their lives.
New friendly relationships
Regular moments of pride and self-confidence
Experiences of competency and self-efficacy
Relief from unfair social treatment
Healthy physical activity and nutrition habits
Belonging to a meaningful community
Opportunities to reflect on cultural values
There's so much more to each of these, and I suspect interesting mechanisms that make them effective. What's important to realize is that all of them are core ingredients of the camp experience here at Rockbrook. The program activities, staff training, and overall camp philosophy here work together to insure that our campers enjoy these beneficial experiences. Of course, we're having a really great time together as well, just as we strengthen our powers of resilience.