Sometimes the word that best describes life at camp is "intense." Sure there are moments for quiet relaxation (yea, rest hour!) and easy-going meandering, but throughout our days, there is intensity to what we're doing at camp. When an activity is exciting, it's intensely exciting. When an experience is thrilling, it's powerfully thrilling. There are so many examples of this camp intensity! —Singing in the dining hall, the cold water plunge of the lake, the adventure of zooming through the trees on the zipline, all-day socializing with friends, riding a horse, climbing 50 feet in the air on the Alpine Tower, concentrating on a weaving pattern in Curosty, pulling back your bow ready to shoot an arrow, adding one more element to complete a wacky costume, walking down the line at night with just a flashlight, afternoon thunderstorms, and finding a "spricket" in the shower, all come to mind.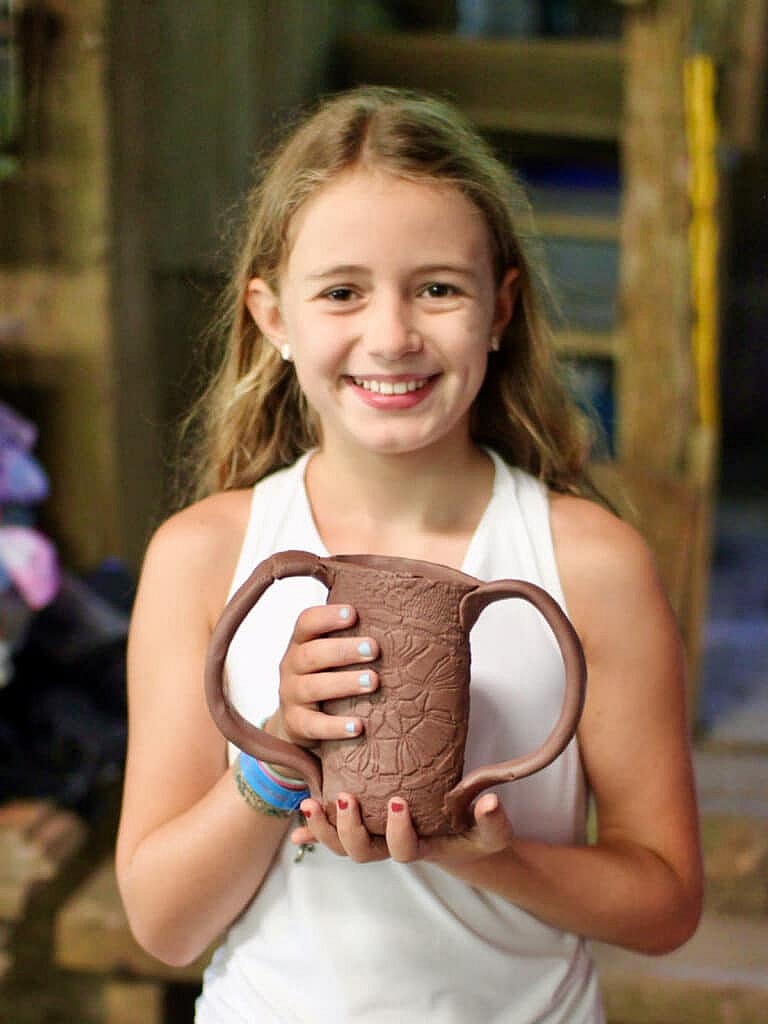 Camp life is intense for several reasons. Living this close to nature is one. It's simply intense to encounter directly the forces of nature like weather events, insects and other creatures, especially when back home you rarely do so. Another reason is that many of the activities we offer at camp are inherently challenging. They push the campers past what's comfortable for them. Many camp activities take practice to develop new skills, or require physical strength to overcome obstacles. All of our adventure activities would be examples of this.
Perhaps the biggest reason camp life is intense relates to the emotions we experience here. Yes, camp is emotional, intensely emotional. This is a natural response to life here being so social. Spending this much time with a group of people, being kind to them and receiving genuine kindness, brings us closer together forming deep connections. These relationships amplify everything we're feeling at camp— even more excited, more joyful, and more enthusiastic. The people around us add spirit to whatever we're doing. Doing things together like this makes us feel those experiences more wholeheartedly. Being happy at camp means being intensely happy, and the girls love it.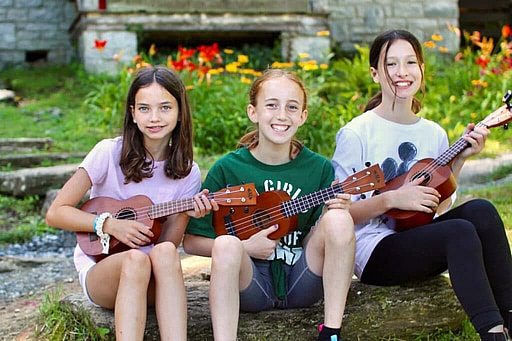 This week, several of our Middler and Senior campers have been treated to some ukulele time.  Maddy, one of the instructors from the Mountain School of Strings here in Brevard, has come out a couple of mornings to share her love of ukuleles.  She gathered with the girls on the Junior Lodge porch to teach them several basic chords and then to play familiar songs, like a Rockbrook version of "Country Roads" by John Denver and "The Coconut Song," another camp favorite.  The ukuleles are also available to campers to borrow and play together during their free times.  It's wonderful to see campers trying something new and stretching themselves.  Even after these short lessons, they're already sounding pretty good! We look forward to hearing more music around camp.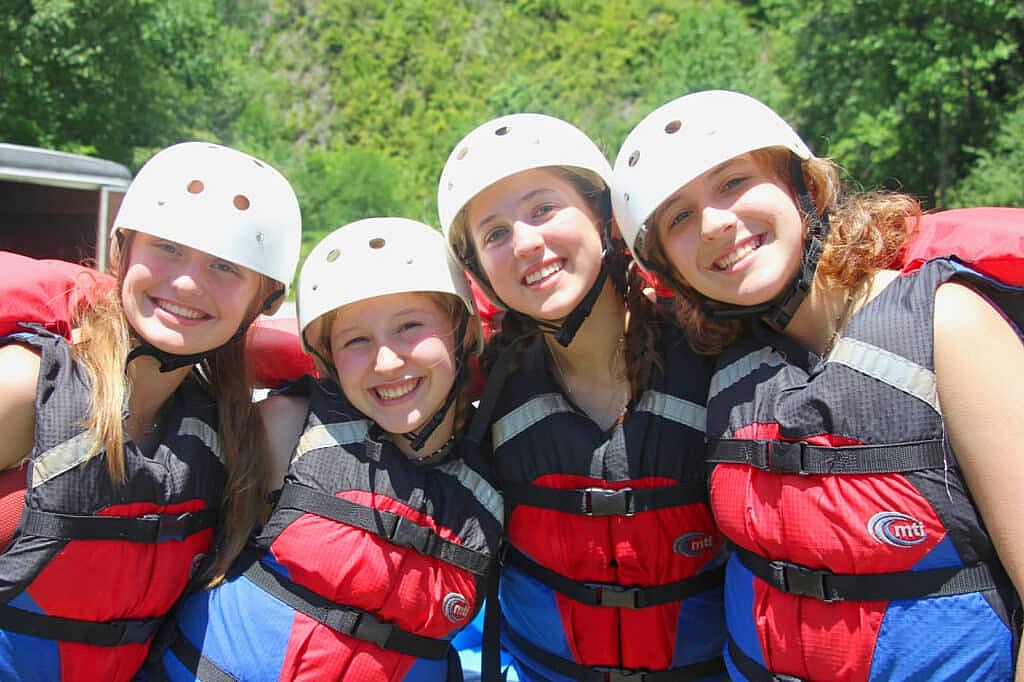 The whitewater rafting trips we took today on the Nantahala River were certainly intense as well. Perfect sunny weather set the tone for a wonderful fun day on the water for all 75 Middlers and Seniors who chose to go. With 6 or 7 girls in each raft, they laughed and splashed, bumped and paddled their way down the river, enjoying the thrill of the rapids. The girls added a good dose of silliness to the trips, posing for photos, making high-fives with their paddles, and riding the bull until they fell back into the boat or forward into the river. One girl said with a smile, "I fell in 4 times!" Be sure to check out the online photo gallery for many more photos of those trips.