Today marked the arrival of the campers attending the second of our July Mini sessions. It was an exciting morning for everyone. Of course the arriving campers were bubbling with anticipation for their camp session to start. After waiting for months, or even a whole year, it was finally the day. The parents too seemed excited, excited for the opportunities awaiting their girls, but also thrilled with the process of meeting everyone in the check-in process. One parent commented on how enthusiastic everyone seemed this morning. That was certainly true as families made their way around the lake and to the top of the driveway where the counselors were jumping and cheering for each arriving camper. I'd say this excitement carried the full session campers too because these arriving mini session girls would be new friends to enjoy camp with. It was a cheerful morning all around!
Arriving at camp can bring with it feelings of nervousness too. As expected— it's totally normal —there were several girls who looked like there were some butterflies fluttering inside as well. Excited yes, but also a little nervous, even for the returning campers. Sarah and I tried to reassure everyone that once we get started at camp, begin actually doing things, these feelings fade fast. Meeting cabin mates and counselors helps, but it's also a great relief to realize that what's cool at Rockbrook is being your true silly self, singing really loud, and being nice to everyone. It doesn't take long to see how it's going to be easy to fit in, and have a lot of fun with all these friendly people.
The full-session girls continued with their regular Sunday morning routine, raising the flag and gathering for Chapel. "Togetherness" was the theme presented by the Senior campers. Just before lunch we held a quick assembly in the shade of the huge walnut tree on the hill. It was an opportunity for Sarah to welcome everyone, make a few introductions, and each line to lead everyone singing a couple of camp songs. Felix, the camp dog, also made an appearance.
The highlight of the day awaited us after rest hour. We had a Candy Land Carnival on our grassy landsports field, complete with two large inflatables, games, music, and special food.
The food was a unique sweet treat. We had Jenny's Mini Donuts, a local food truck specializing in donut-making, at the ready to serve up their treats. Throughout the event, we called each cabin group of girls to visit the pink truck and chose between cinnamon sugar and powdered sugar toppings for their donuts. Each camper received a tray of mini donuts to enjoy as they wandered around the carnival. The donuts were a big hit!
Meanwhile carnival games and inflatables kept everyone moving. Both inflatables involved water elements, and since we had bright sunny summer skies, the afternoon heat made the splashes even more refreshing. One inflatable featured a steep slide into a one-foot-deep pool, while the other offered a side-by-side obstacle course where two people raced to reach the pool at the end. The challenge of the course added an extra layer of excitement, and participating with a partner made it even more enjoyable, both for the participants and the spectators. A crowd of girls gathered around each inflatable, cheering on the participants as they splashed into the pools below.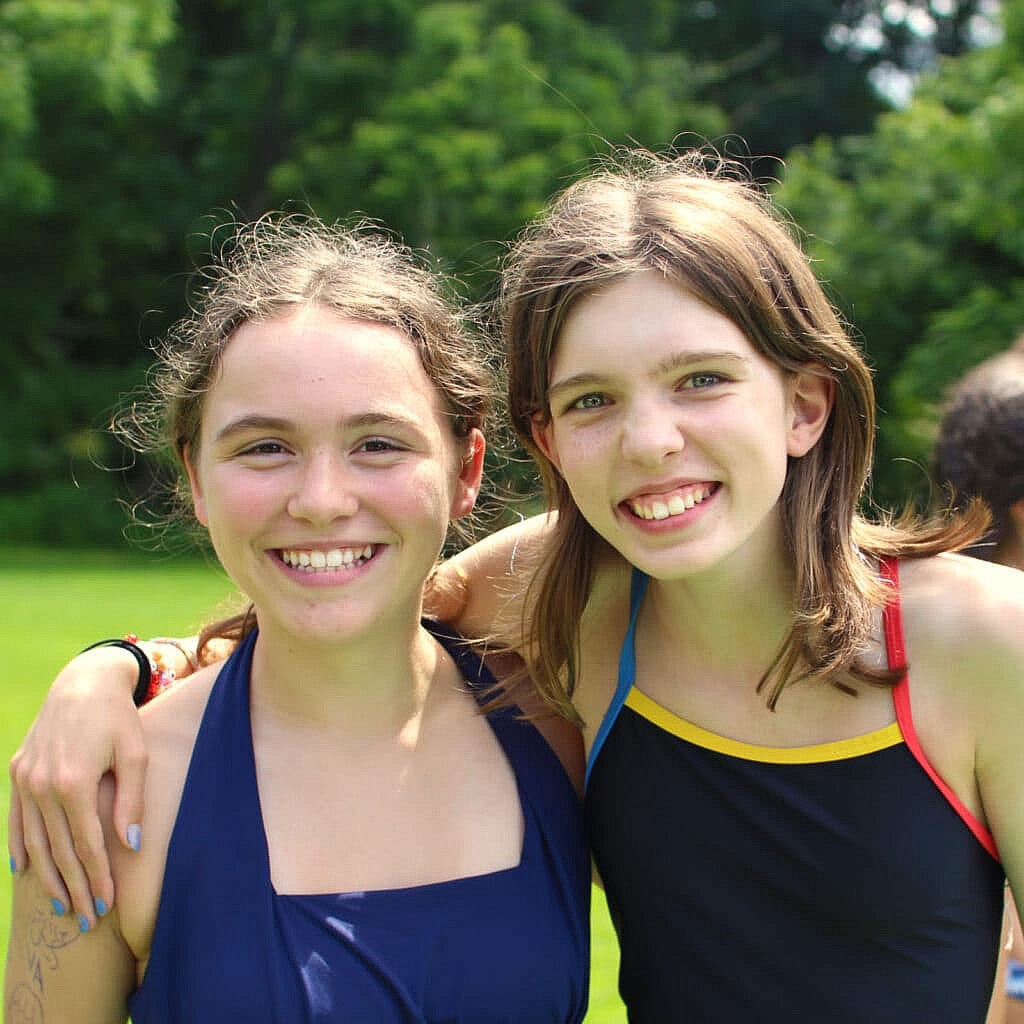 Among the candy-themed games was a life-sized Candy Land game spread across the grass. Teams of girls took turns "rolling" a giant inflatable die and advancing along a colorful trail made of rubber mats. Similar to the board game, certain squares had special effects when a team landed on them. For instance, landing on Gramma Nutt's square meant going back five squares, whereas landing on Missy Lolly's square rewarded everyone with a lollipop. The first team to reach the end of the trail also won a small candy treat.
Another game challenged the girls to toss inflated donuts onto a cone, which turned out to be trickier than it initially seemed. Fortunately, the girls could try as many times as they wanted until they successfully landed a toss. Similarly, one game involved tossing beanbags at a target, aiming to get the beanbag through a small hole. Another game involved a crazy challenge of unwrapping a wad of plastic wrap that had layers of small candies embedded in it. The challenge came from having to use your feet instead of your hands to unwrap it!
Throughout the event, the girls sang and danced along to lively pop music, including a few candy-related songs. Hits like "I Want Candy" by Bow Wow Wow and "Lollipop" by the Chordettes made appearances, creating a joyful and energetic atmosphere.
With superb summer weather, dozens of new friends, lively music, tasty treats, and active games to play, it was a fantastic way to spend the afternoon and an even better welcome for the new session girls.