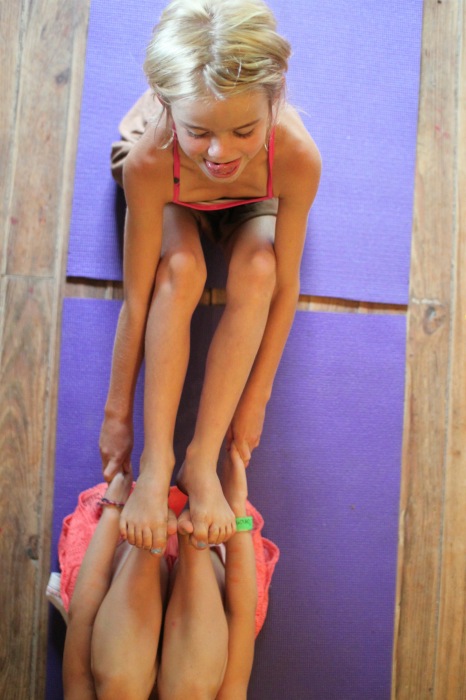 Camp provides so many wonderful opportunities for girls to try new things- whether it's creative, athletic, or adventurous. Our counselors spend quite a bit of time preparing to become experts in the instruction of our camp activities. Often time this preparation can be quite a process! One of our fabulous cabin counselors, Mallory, recently received her Yoga Instructor Certification. She recounts her experience and how she plans to use her new knowledge in the future below:
"I literally did yoga from before sunrise to after sunset on many occasions (6am to 8:45pm…CRAZY!), but I loved every moment of it. We learned to adjust students, come up with class themes and sequences, learned to sing/chant in sanskrit, and worked on some fun arm balances. We got to do a kids' yoga class, a chair yoga class, a prenatal class, a mommy-baby class with sandbag babies, and more! I tried a lot of different styles of yoga (Bhakti, Jivamukti, Ashtanga, Anusara, Viniyoga, and Kundalini) with a lot of AMAZING teachers! We ate a lot of weird green smoothies (avocado, dates, walnuts, banana and chocolate, anyone?) since we were always doing yoga…I'm super excited to begin teaching yoga and figuring out how to incorporate it into my future science/public school teaching!"
We are very proud of Mallory!