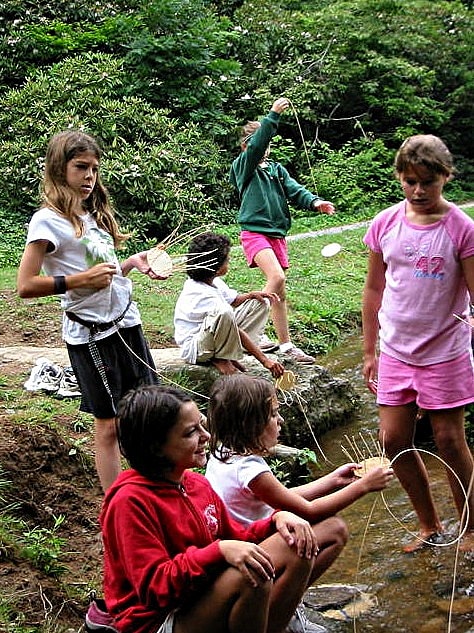 Here's another interesting bit of reading about summer camps, this time from Harper's Magazine (September 2007 issue). Rich Cohen, in "The Summer of Our Discontent: An Ode to Sleepaway Camp," writes about his childhood experience at a camp in Wisconsin, and brings to the article a good deal of research about summer camping for kids in general. There's lots of good stuff to be found (subscribers can read more here), but I wanted to simply pass along a summary quote.
"Life at camp was changing— the nature of the kids and counselors, the very sense of what camp should be about. In the 1800s, it was about religion; in the early 1900s, it was about preserving a spark of frontier spirit; in the mid-1900s, it was about the barracks and preparing a generation for the coming war; now it's about preparing kids for school and work, speeding them through the meritocracy."
Yes, "being prepared" is still a big part of camp, but at Rockbrook we want kids to be kids. So camp is a place where girls can try new things, play, and play some more, create things, explore the outdoor world, gain confidence (social, physical, etc.), and have some crazy fun. Of course, personal growth and "preparation" for being a happy, well-adjusted individual happens within this context, and under the supervision of many positive role models.
I guess we could say attending Rockbrook isn't primarily about learning how to be a better student or employee at school or work (though that might happen in the end), but it's about having a more rounded and complete childhood experience that serves you well later in life.