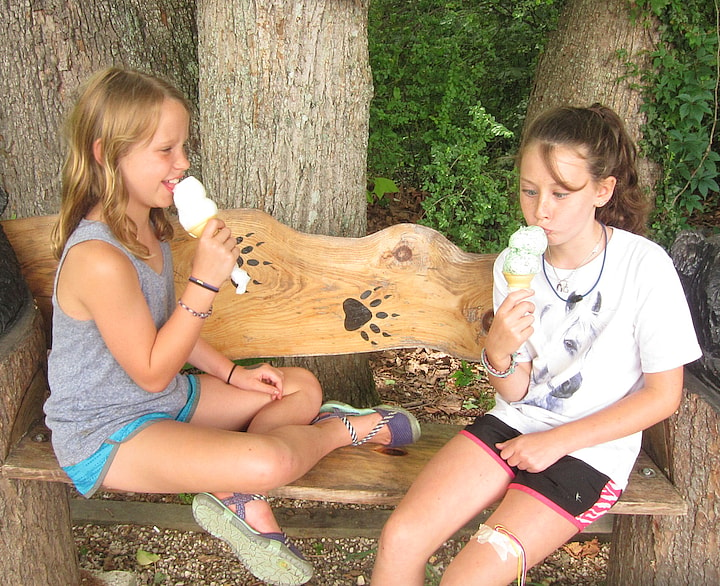 One of the many amazing benefits of attending Rockbrook is the opportunities offered for girls to make their own decisions. Every day, our campers get to spread their wings of independence in choosing exactly what to do, both in their activities and their free time. For two hours each day, one hour before lunch and one hour before dinner, campers must decide how to spend their Free Swim. During this time we open the lake, but ultimately it is up to the campers to decide what to do. Some girls flock to the lake day after day, some choose to stay active by running or walking Charlotte's Loop, a 1.5-mile loop through camp, and some choose to simply spend the time with friends or counselors, reading or playing in the creek. No matter how campers choose to spend their free time, the joy we see on their face when engrossed in play they are passionate about is unrivaled.
Several of the more organized opportunities that Rockbrook offers during each Free Swim allow campers to work toward a certain goal and enjoy the rewards of their efforts. Many campers choose to participate in these clubs since the reward is so sweet — an extra trip to our favorite ice cream stand, Dolly's! The Mermaid Club rewards campers who swim a certain number of laps across our lake, determined by their age and the amount of time they are at camp. Campers who participate in the Marathon Club clock miles running or walking Charlotte's Loop until they meet their age group's goals.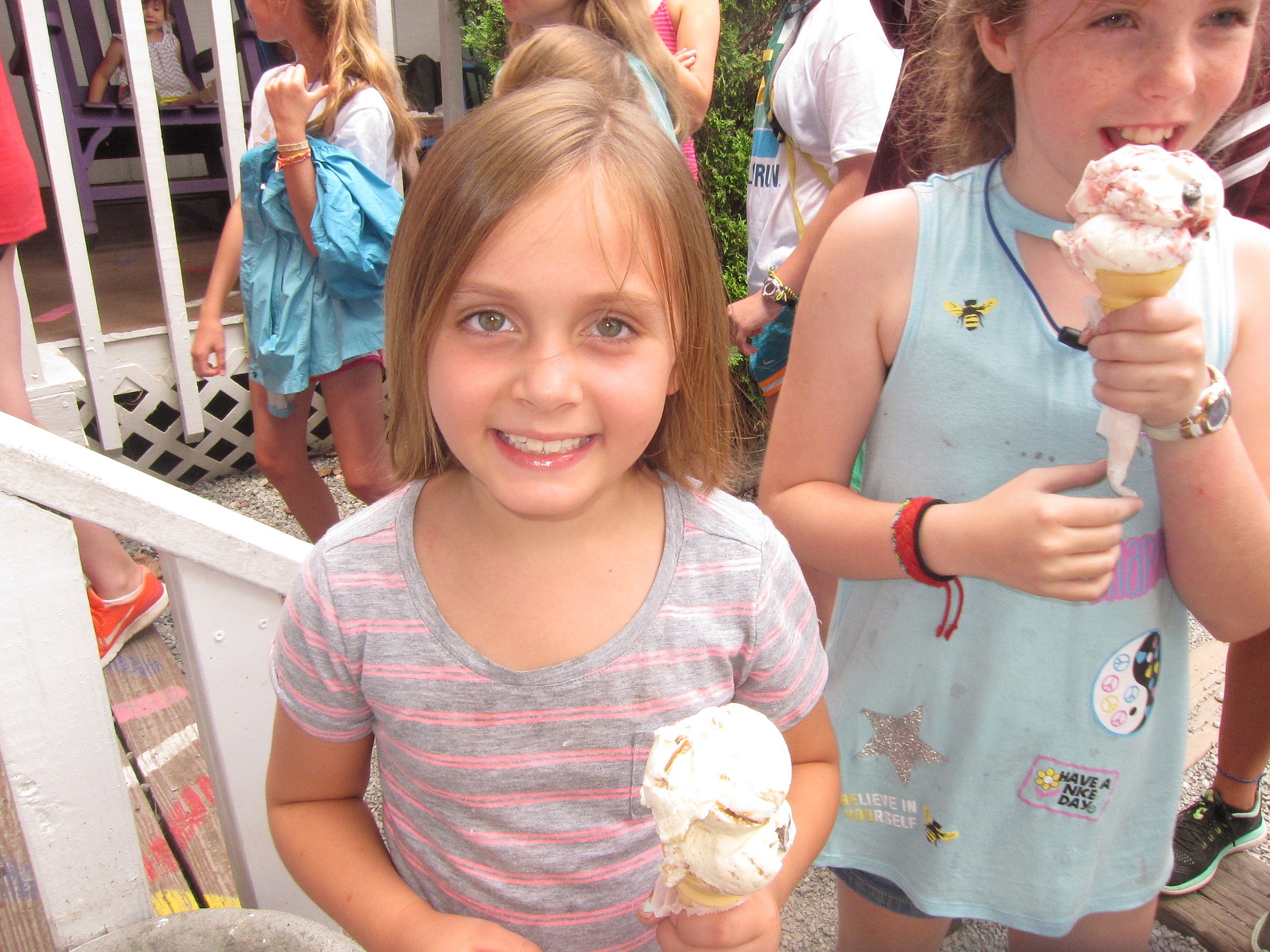 Today, we loaded up all 49 mermaids and marathoners and drove across town to Dolly's! It's pretty amazing that out of all the things that campers can choose to do during their Free Swim, these girls chose to work on this goal. Rockbrook girls are inspiringly ambitious! Although everyone was full from an excellent lunch (tacos!), I could see the pride on each girl's face as she chose her favorite flavor to enjoy. Everyone was in a great mood — smiles and laughter were contagious, and we proudly sang Rockbrook songs at the top of our voices while eating. As we drove back to camp to return to normal activities, I watched girls of all ages laughing and talking together. These moments happen all the time at camp — immediate bonds over a shared experience, no matter how big or small.