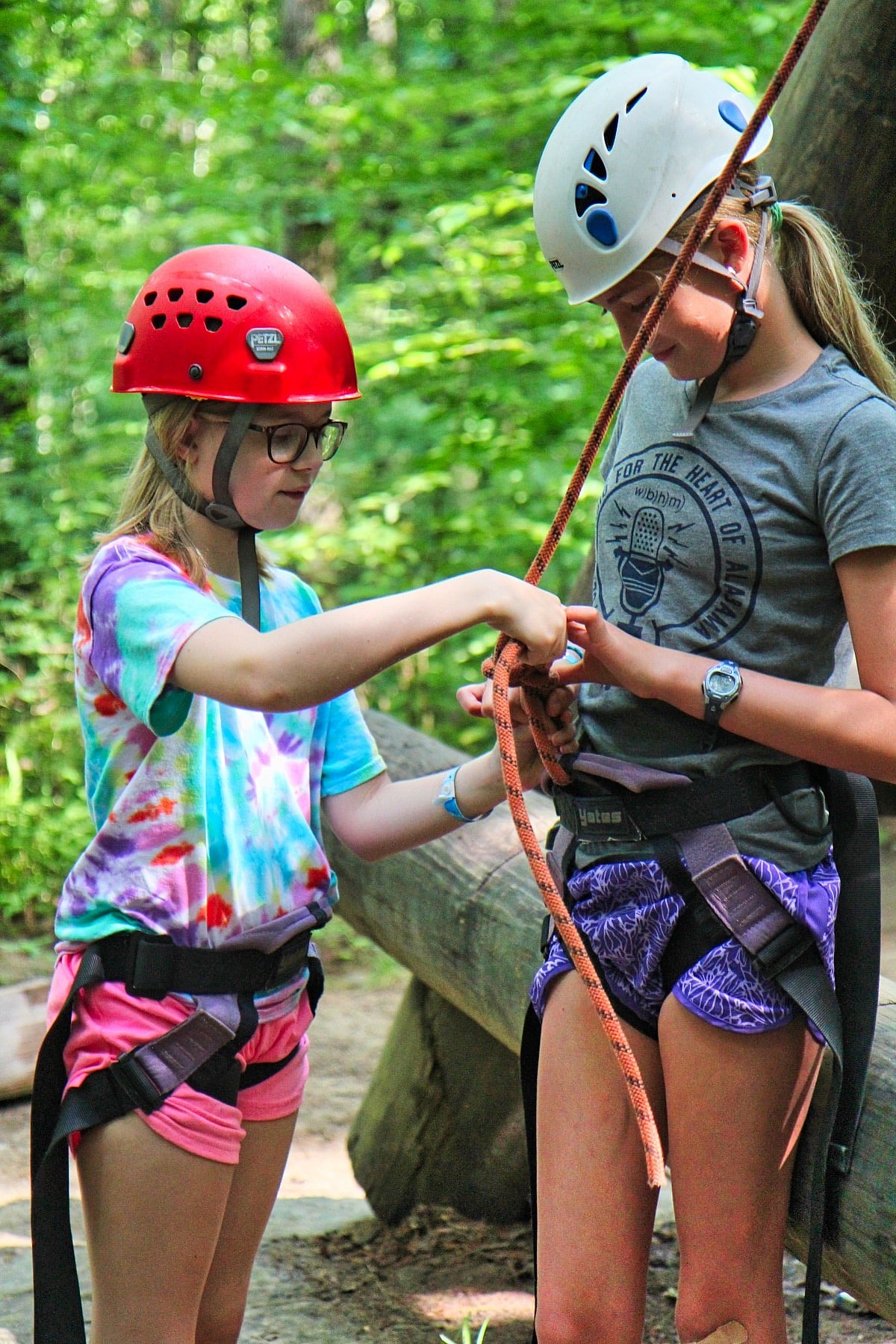 Our morning began as any normal day does at camp… with a hot breakfast filled with lots of singing and enthusiasm! As the day went on, though, the campers were given different opportunities to challenge themselves by choice! A few of the trips that were offered today were up to our own zip line course, kayaking and canoeing trips out to the Nolichucky and French Broad rivers, and a hike to Quentin Falls! With so many fabulous options, it again became tricky for our campers to choose what they wanted to do most. Trips set out and the rest of our girls settled into their activities. Here at Rockbrook, our girls get to choose which activities they want to take for their three-day activity rotations. The night before a new rotation, girls head to their cabins while counselors come around signing them up for the four activities of their choice.
Throughout the day girls worked on looms, made colorful jelly soaps, threw different sized creations on the potter's wheel, and rehearsed for our end-of-the-session camp play! No matter which activities the girls were in, they were fully invested! For Twilight this evening, we also had a variety of counselor-led events in which the girls could participate. First, there were games of pickleball going on at our new pickleball courts! Girls from different lines came down and tried a new sport. They all enjoyed trying something new and even improved their skills. Next, we had a guided meditation session in the Junior Lodge. After a long and busy day, sometimes it's nice to sit back and reflect. Girls grabbed a yoga mat, sat down, closed their eyes, and listened to soft words spoken by one of our fabulous counselors.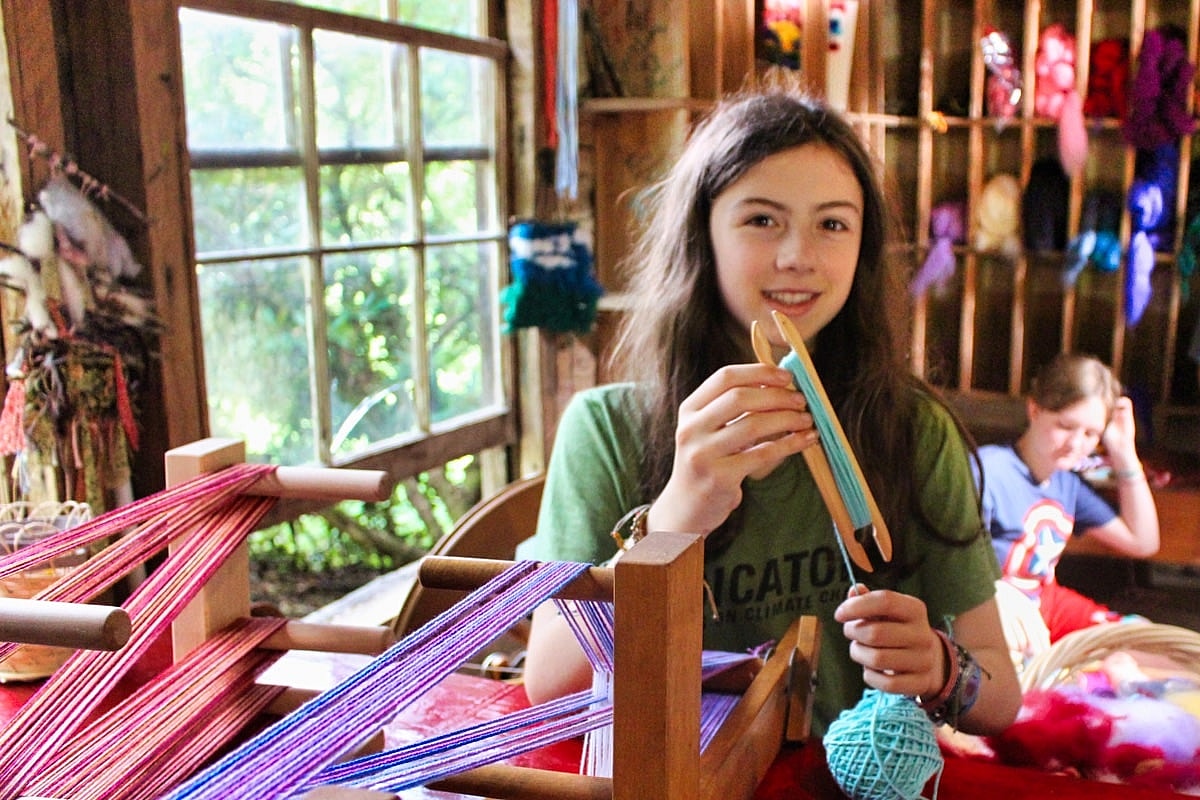 The last option offered was a Zumba class in the gym! Once again, girls from different lines followed the fun dance moves lead by another one of our talented counselors. On top of all of these fun events, there were still some girls playing in the creek, rolling down the hill, and reading on the porch of the Hillside Lodge.
To wrap up the night, the girls got to work on the Carrier Pigeon for evening program. The Carrier Pigeon has been a Rockbrook tradition since at least 1924. With Rockbrook's 100 year birthday coming up in just 2 years, Sarah Carter and camp mom Marie Brown have been hard at work looking over precious Rockbrook history. The Carrier Pigeon is sent to campers every winter and features a variety of photos throughout the summer. In the old Carrier Pigeons, girls would receive theirs at the end of the summer and it would feature literary work from many girls who attended camp. This year we are trying to incorporate more literary works, such as songs and narratives, into our 2019 Carrier Pigeon.
Girls all over camp spent time tonight reflecting on their camp experiences at this sleep away camp called Rockbrook. They were given a pen and paper along with the freedom to write about whatever they wanted. Girls excitedly turned in their work wondering if they will see it featured in the Carrier Pigeon come winter.