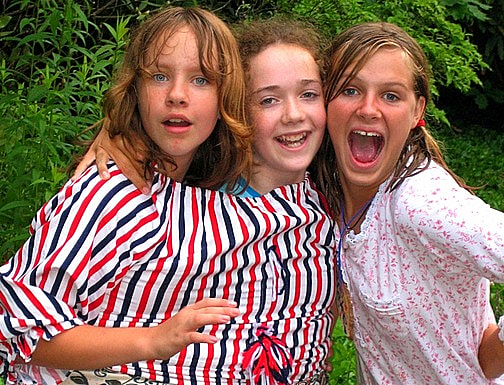 What are the best ways to dress up at summer camp? Dressing up is one of the best things about going to an all girls summer camp. There seems to always be a chance to put on something funny, become a character, or create an alter ego of some sort. Parties, skits, shows! The zanier the better too. Thinking of Rockbrook, here are the top 10 fun dress up themes we love at camp.
10. Crazy Hats
9. Pajamas
8. Super Heroes
7. Backwards Clothes
6. Fairies
5. 70's Disco Divas (or some other decade)
4. Pirates
3. Survivors
2. Crazy Hair Styles
1. Grannies
What's your favorite?